We 3 gmas are back on schedule!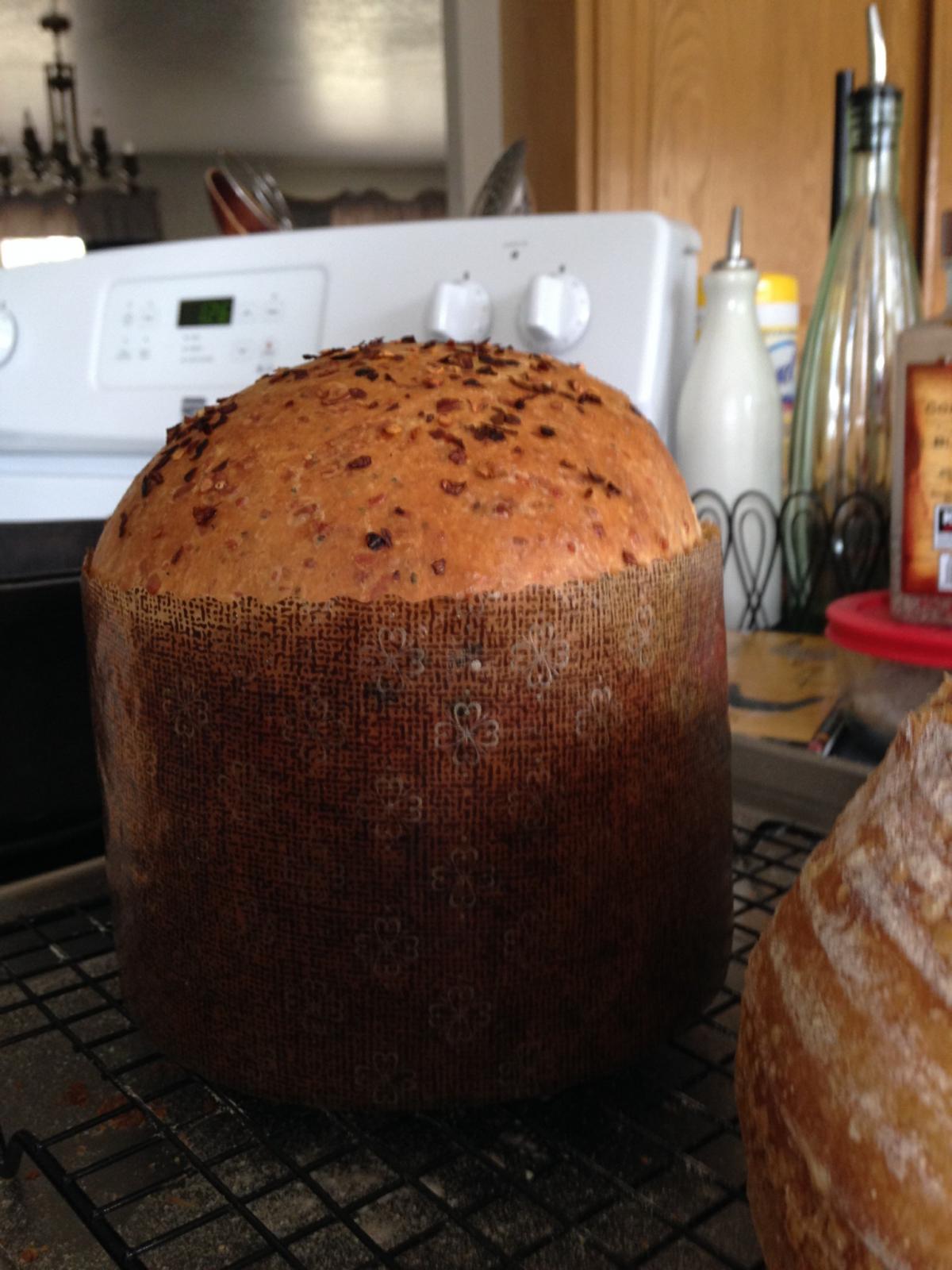 Hello again. We have been off schedule, working on hand embroidery projects and things, because I had ankle reconstructive surgery on March 3rd and was on "non-weight bearing" status... we still baked... especially Barbra and Helen... and shared with each other on a daily basis, but not really on a "let's bake together" schedule. But now we have jumped that hurdle and are off and running... (not really, running, LOL)... 
This week we baked a KA recipe. Italian Easter Cheese Bread... what a stinky cheesy bake... lovely! The lead in picture is Barbra's... she used a pannetone paper pan to bake her loaf... Helen and I used loaf pans.
Here is a bigger picture of Barb's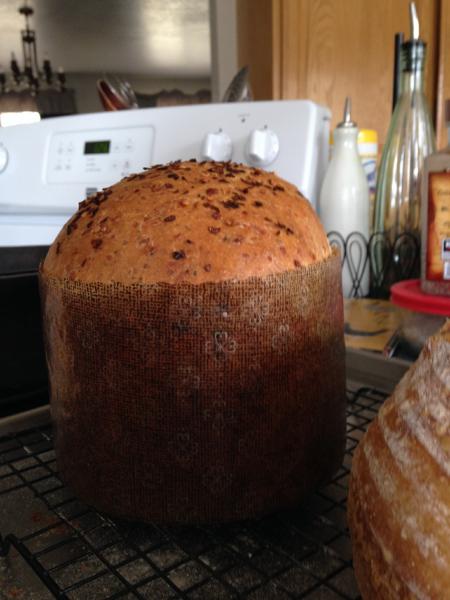 In the front right of her picture you can see her other loaf, I am not sure if it is Alaskan Sourdough or Tartine... but it is lovely too.
Helen put sesame seeds on her loaf and it looks great! This is a really tasty bread, I am very happy with the recipe...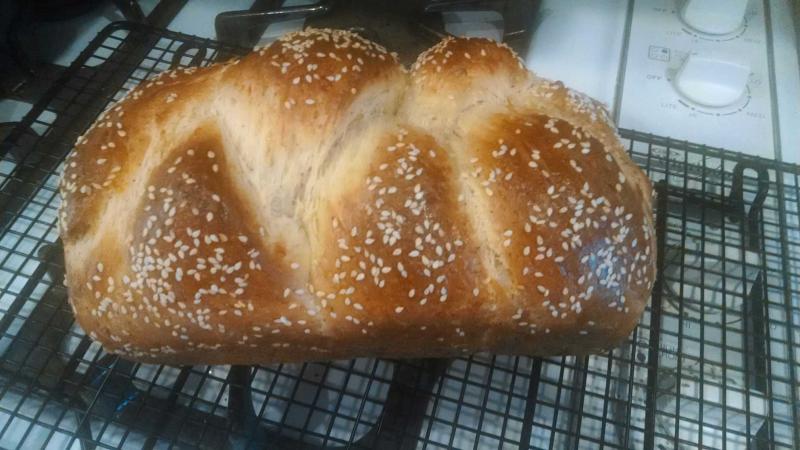 Doesn't this look like the perfect loaf of bread!
Mine is without the sesame, but you can see the grated cheese in there...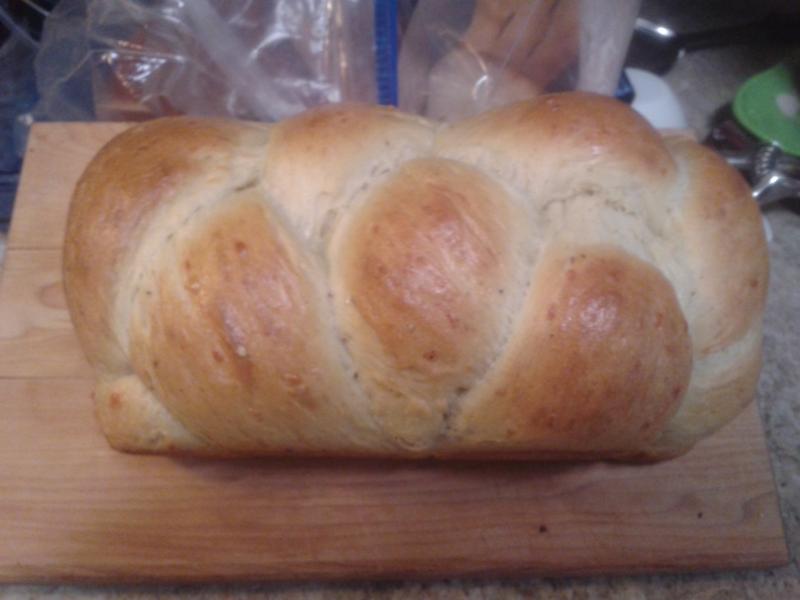 Great texture. Great recipe, great fun with my sisters... It is so good to be back to...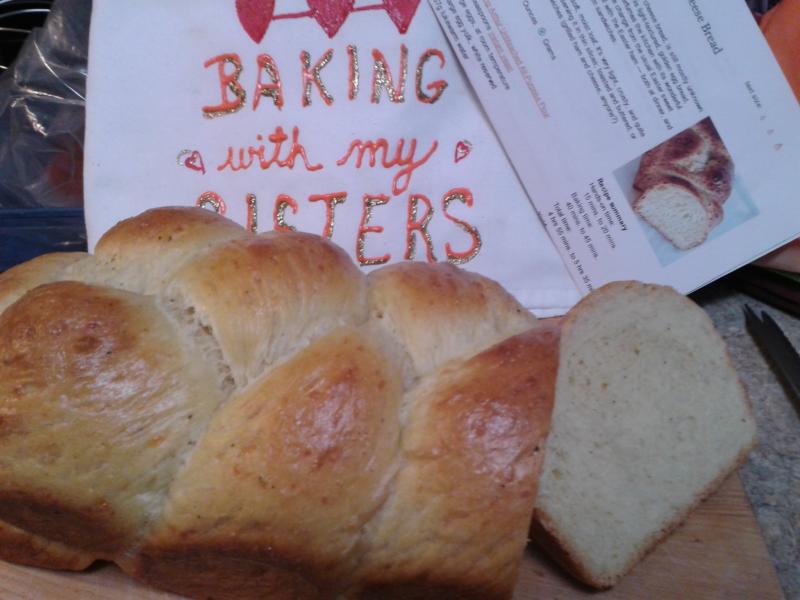 Thanks to my sisters, for being there for me IN EVERYTHING!
Happy Baking, Y'all
Diane, with Barbra and Helen