February 20, 2014 - 8:21am
Mythbusters - Grain Yeast or Air Yeast?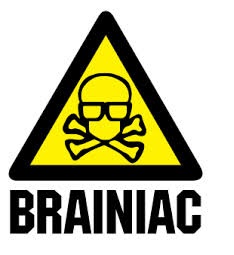 There has been a lively debate on other threads with varying views on whether the process of creating of a new Sourdough Starter is taking primarily, yeasts and LABs from the flour itself or from the air in your kitchen/environment.
At present I am firmly in the camp that supports the grain organisms, and whilst I accept there are all matter of yeasts, bacteria and particles in the air, I don't believe they contribute in any significant way to the initial creation of a starter.
To determine the truth I have begun an experiment.  In this experiment I have set up 2 separate mixes of flour and water.  One will be kept in a sealed small jar, the other will kept in a wide open bowl exposed to the air.  The latter will use what I am going to call "dead flour".  To explain:
I have taken equal amouts of rye flour (freshly ground), A and B.   Flour A I have dry fried at high temperature in a saucepan for a few minutes whilst stirring well.  For good measure I then microwaved it for 1 minute.  My intention here is to kill any and all naturally occuring yeasts and bacteria in the flour itself.   I then mixed this "dead flour" with a little water to make a pastey mix, placed in a bowl and will now leave it open to the air.  I will be stirring it regularly and adding nothing to it except a little more water if it shows signs of drying out.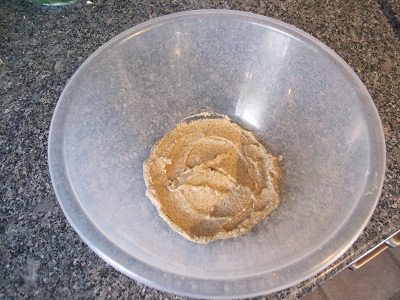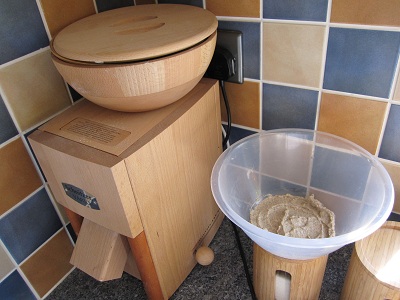 As you can see I am giving the "Air" starter every chance by leaving it exposed next to my grain mill.  My kitchen ought to have far more airborne flour particles than most kitchens as the mill kicks out plenty of dust.
The second candidate, the "Grain Starter" I simply took freshly milled rye flour and water and mixed to the same pastey level and placed in a small kilner jar which I have now sealed with its screw top.
I will NOT be feeding either starter.  I will simply leave them as they are and see if either will develop any activity in the following days.  I will update this thread with results accordingly as time passes.  If it becomes necessary, i.e. if neither starter shows any sign of activity, I will start feeding with the same the usual quantites of dead flour / live flour and water.
A possible flaw in this experiment is that the "dead flour" in which I hope to have killed the yeasts and LABs may not now constitute "food" in the normal sense having been heated, though I am hopeful that it is still fine.   If anyone believes it won't be able to be fed upon by any airborne yeasts then do let me know.
UPDATE Sun 23rd Feb
It is now 2-3 days into the experiment.  Neither starter has been fed at all since the first day.  The "Air Starter" has been stirred regularly and left cited by the grain mill.  The grain mill has been used throwing out plenty of grain dust.  Nevertheless, the air starter shows absolutely no signs at all of activity, no bubbles, no change in volume.  It looks like this: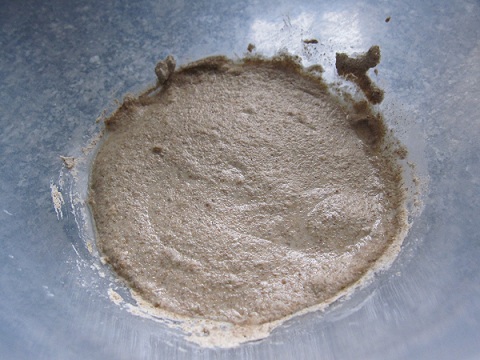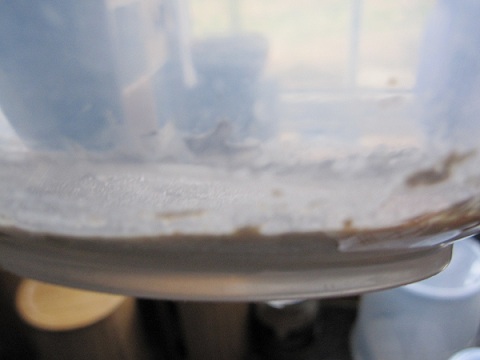 The "Grain starter" on the other hand shows significant signs of activity and has risen within the jar as can be seen below: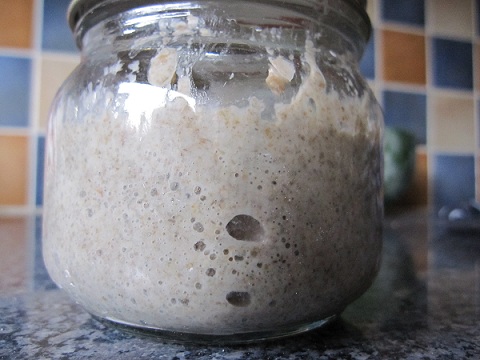 Both starters have been left at the same room temperature, neither have been fed, both have been stirred, nothing more.
I suspect that in the next 2 days the Grain starter will have risen even more.