Braidat altamr wal aljoz(Dates and Walnut Quick Bread)
Becke from Colombus Foddie has unveiled the new theme for breadbakingday #02 - bread with fruit.

More information about how to participate, deadline etc. you'll find here.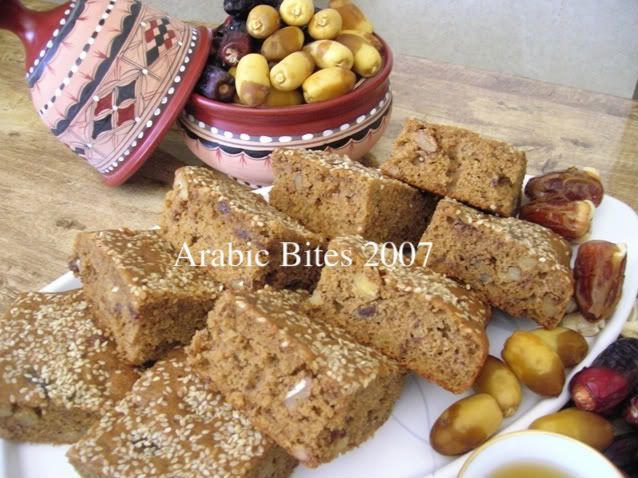 1 cup white flour.

3\4 teaspoon baking powder.

1\4 teaspoon baking soda.

1\2 teaspoon ground cardamom.

3\4 cup dried dates.

1\3 cup hot water.

1\2 cup butter.

1\2 cup brown sugar.

1 teaspoon vanilla.

4 eggs.

1 teaspoon salt.

1 cup Chopped walnut.

1/2 cup fresh dates, chopped. (Optional)

1 tablespoon toasted sesame seeds.
1) Preheat oven to 350 degrees.
2) In a small bowel mix together:1\3 cup hot boiling water + 3\4 cup dried dates. (let it cool before use it).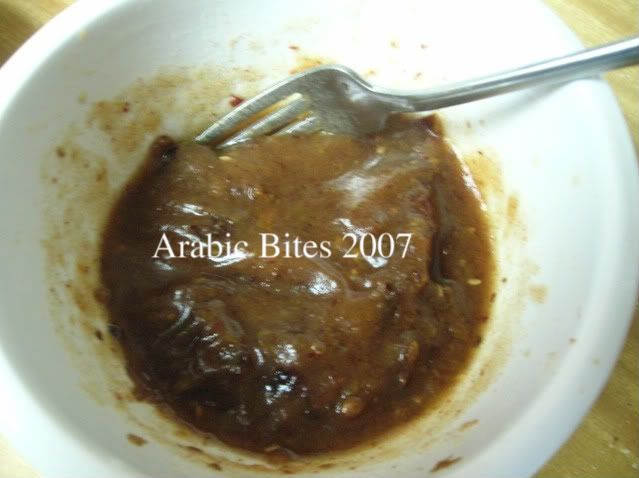 3)In the bowl of an electric mixer cream together butter and sugars for 2 minutes.
Add eggs mixing well, Reduce speed to low and add dates mix, dry ingredients, vanilla, fresh dates and Chopped walnut; mix until well combined.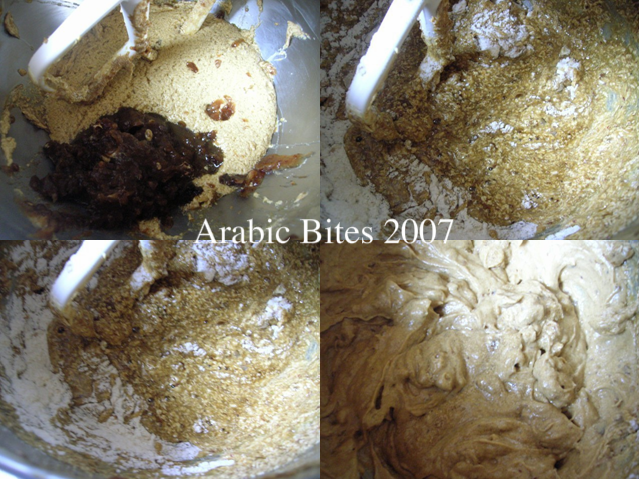 4) Pour the batter into the prepared (9 inch pan), and smooth the top. Sprinkle with toasted sesame seeds.
5) Bake for 20-25 minutes. Serve with Arabic coffee.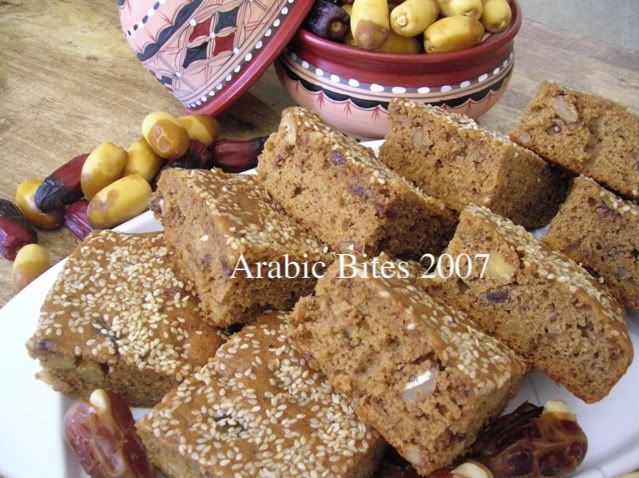 http://arabicbites.blogspot.com/