December 28, 2013 - 1:12pm
12/28/13 - Tangzhong + Rye Scald + Rye Sour + ...
12/28/13 - Tangzhong + Rye Scald + Rye Sour + Too much dough for too small a pan = Balloon Bread
So this is from this morning's bake.  I decided last night to try and mix a bunch of elements into one bread to see what would happen...  This experiment consists of Tangzhong water roux, rye scald, rye sour, mostly AP flour, buttermilk powder, an egg, honey, salt, and a little bit of instant dry yeast.  My recipe made a little over 1kg of dough, which put the dough which filled my pan about 2/3 of the way.  The dough was pretty wet, so I couldn't really knead the dough very well so I resorted to stretching and folding in a plastic tub...  Anyway, this dough was proofed overnight in the pan covered with plastic wrap.  In the morning, it had risen about 1/2" above the form, so it was pretty much dumped into the oven as soon as I could heat it up to baking temp...
See the nice balloon top below?  I should have divided the dough into 2 pieces, but it was too late for that...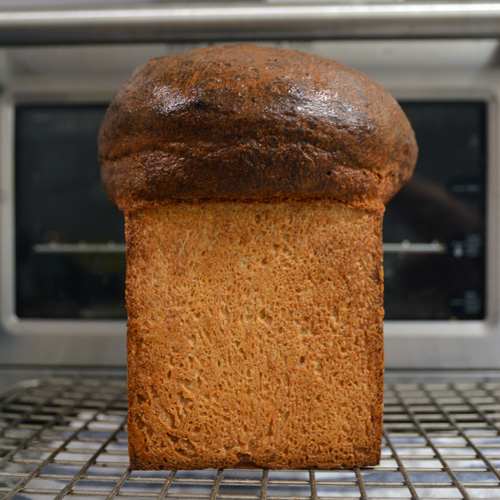 Crumbshot!  Pretty nice, but was did not have the shreddable crumb that I was looking for.  What it did have was a nice slightly sweet taste, and it toasts up very well.  See photos below with butter and grape jelly...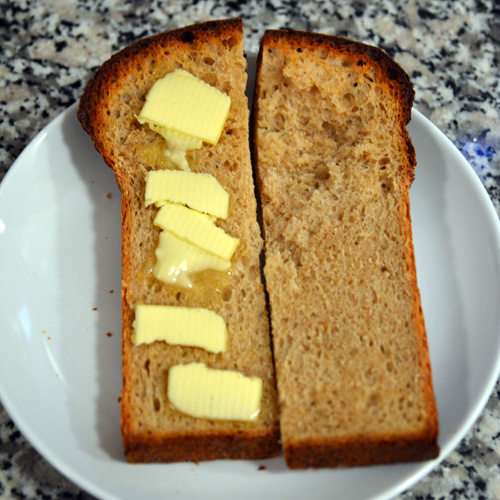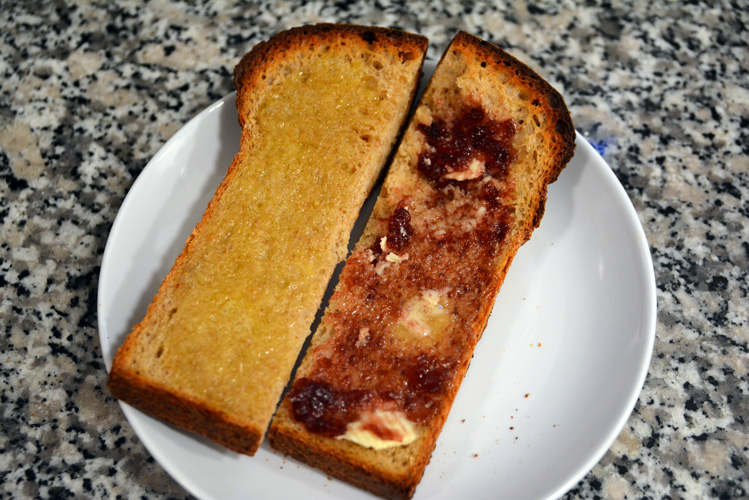 Happy baking!
Tim