December 15, 2013 - 11:31am
12/15/13 - 50% Spelt Brioche with Yogurt and Liquid Levain
This is a continuation of my spelt brioche experimentation.  This time I used 50% AP flour, 50% spelt flour, 50% unsalted butter, 32% eggs, 20% yogurt, 16% palm sugar/sucanat mixture, 2.5% salt, and a little instant dry yeast.  I prefermented 20% of the flour in a liquid levain at 100% hydration using my rye SD starter.  I am pretty happy with the result.  It's a tangy bread due to the yogurt and liquid levain.  I think next time I can up the sugar level...  My total dough weight was approx 1200g, divivided between two 4.5" cube pullman pans.  The dough only filled up about 1/4" the pan and had risen overnight to maybe 1" from the top.  The oven spring was impressive, about 1" over the pan.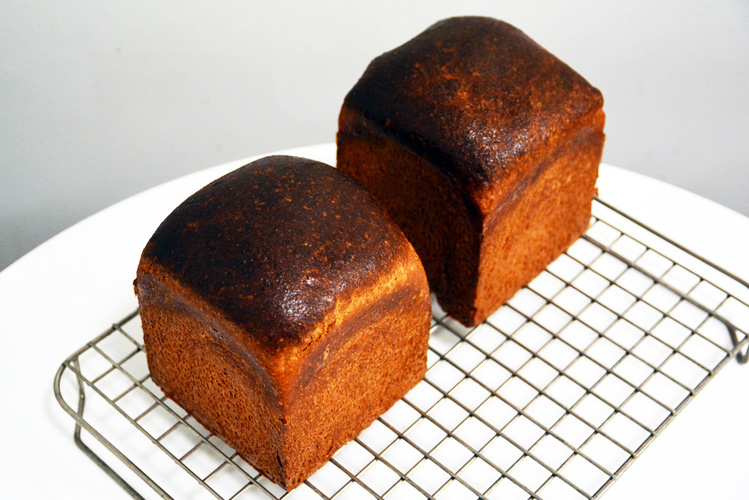 Here is the crumbshot below.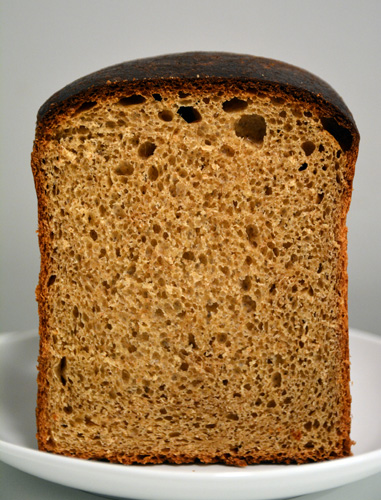 Excellent toasted, and would be nice with pate...
Until the next loaf...
Tim