December 12, 2013 - 6:59pm
Danish and Lithuanian Scalded Rye Breads
Hi everybody, especially rye bread enthusiasts...  Just wanted to post some things that I have been working on:
12/7/13 - Danish Rye Bread
This one turned out really well for winging it.  It's a mix of a bunch of stuff, freshly cracked rye, spelt, wheat berries, rye flour, pumpkin/flax/sesame seeds, old bread, rye sourdough, spelt stiff levain, barley malt syrup, blackstrap molasses.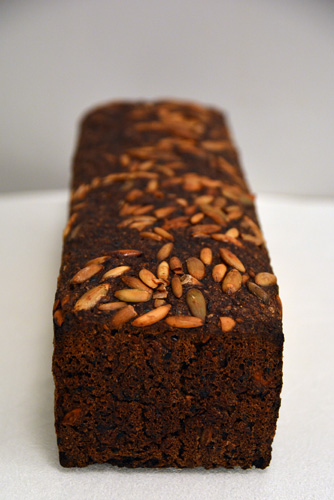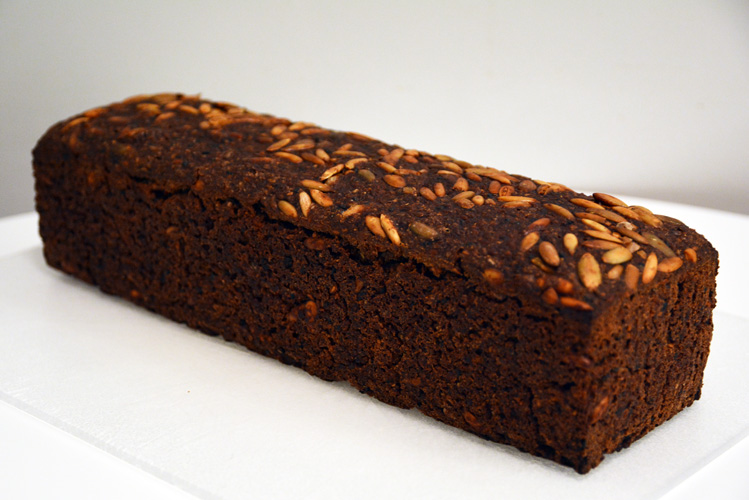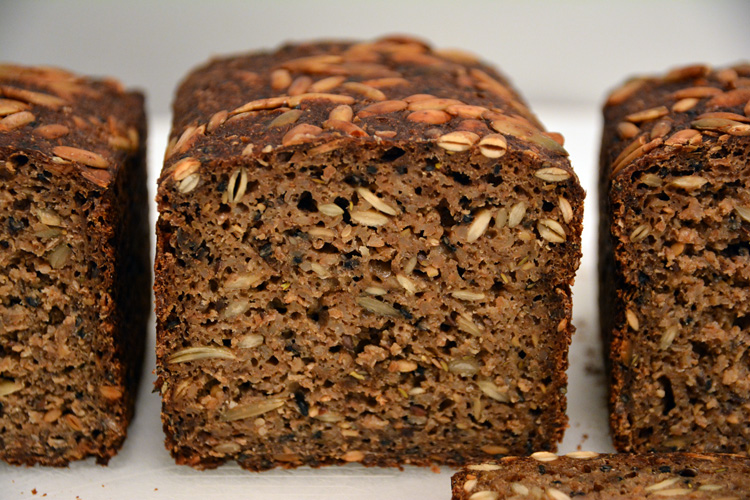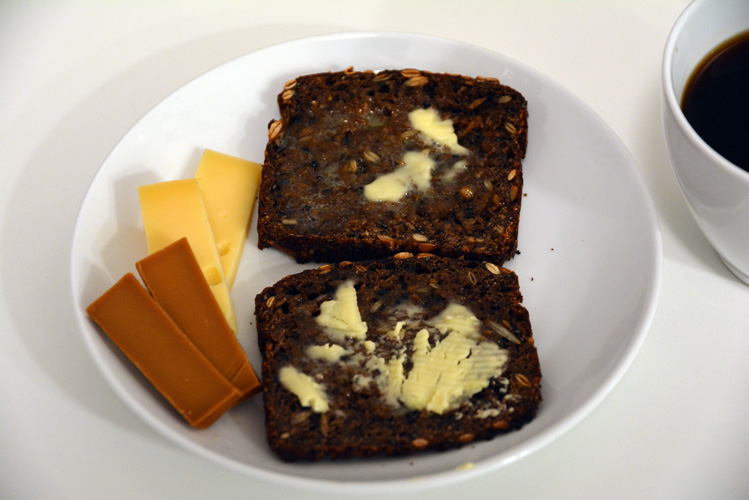 12/11/13 - Lithuanian Scalded Rye Bread
This one was inspired by this video with Paul Hollywood of the Karaway Bakery in London: http://www.youtube.com/watch?v=2az4i_XP4Uc
http://karawaybakery.com/ourProducts/breads
and these blog posts: http://flourandleaven.wordpress.com/2013/05/02/lithuanian-scalded-rye/
http://www.clarkagency.co.uk/GreedyPiglet/the-dark-side-sourdough-scalded-rye-bread/
http://www.gourmantineblog.com/lithuanian-black-rye-bread/
and this page: http://ausis.gf.vu.lt/eka/food/bread.html
My attempt consisted of 95% rye flour, 5% AP flour, water, blackstrap molasses, barley malt, salt, caraway seeds.
Here is a photo of the nice side of the loaf.  I think it could have been proofed a little longer...  I will cut into it tomorrow to see what it looks like.  From the good side, it looks pretty good...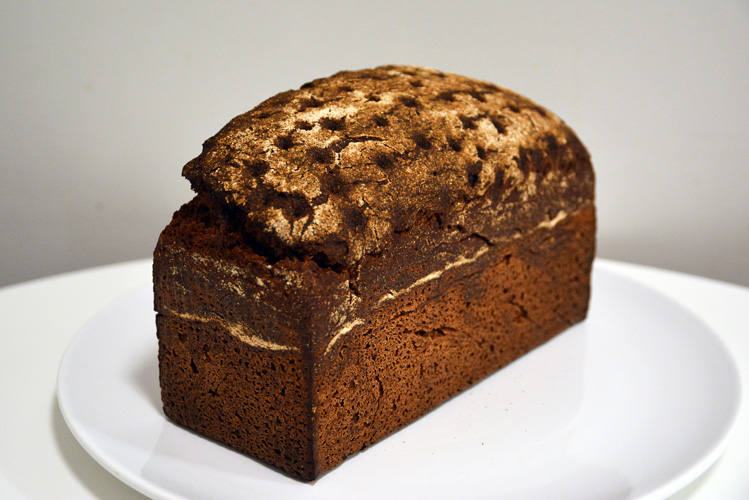 12/13/13 - Crumbshots and Breakfast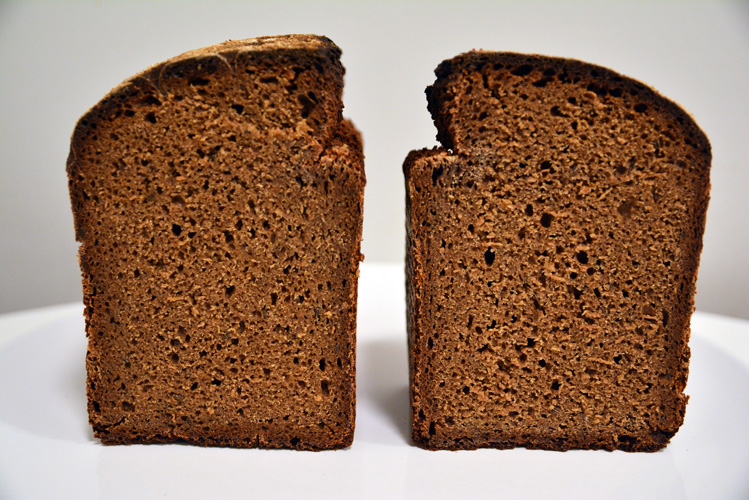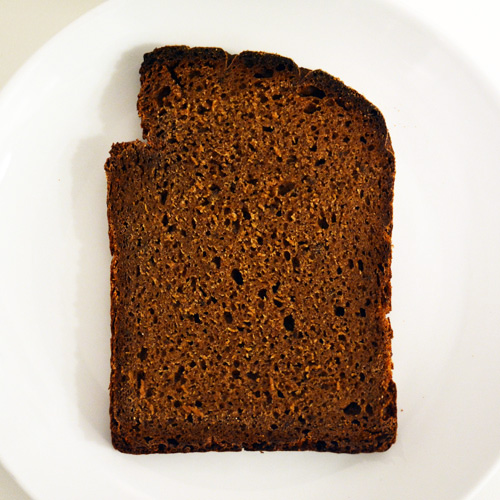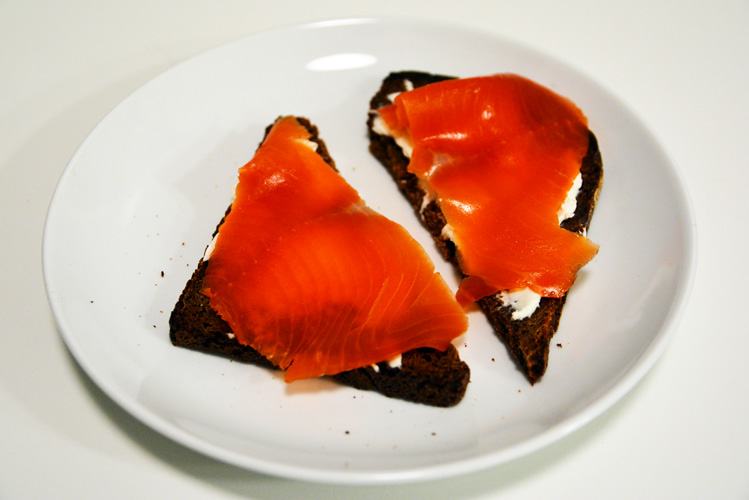 Until the next loaf...
Tim