November 29, 2013 - 12:02am
... lots of things.
First of all, 
Happy Chanukkah, Happy Thanksgiving!
Now about my baking - I didn't have so much time for blogging recently, but I am still baking on!
My wife gave me a copy of Yotam Ottolenghi's book "Jerusalem", a great book if you like mediterrean food. Not so much about baking.
But having got over those impressive ingredients lists I realized that the recipes in there are quite easy to make, and very precise. I made the potato latkes (containing some parsnip) for the first day of Chanukkah, no photo because they disappeared too quickly. If you get a chance to look at this book - highly recommended.
Recently I had huge fun exploring the no-knead method - something I wanted to do for a while, and I made several doughs using this technique - withamazing results.
The ficelles in the title picture are my best baguette-style breads so far (flour 300g, water 200g, salt 6g, instant yeast 2g) 
Another very simple delicious bread is a pain-de-campagne style loaf (bread flour 900g, wholegrain rye 100g, water 680g, instant yeast 3g). After 3 hours proof with 5 folds the dough showed a lot of strength and bubbles, and was a charm to work with.
Here a picture just before putting it into the oven: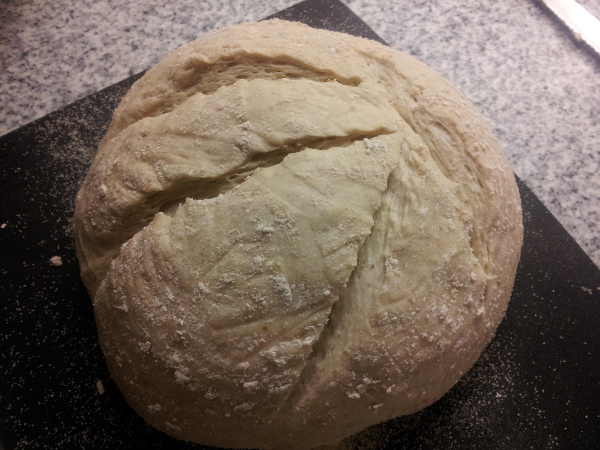 And here the finished product: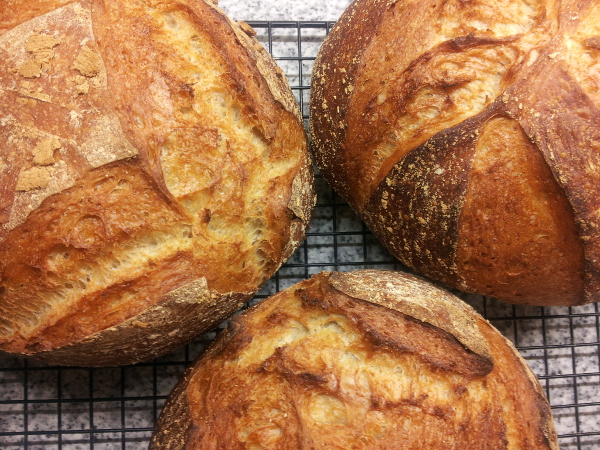 with a beautiful crumb: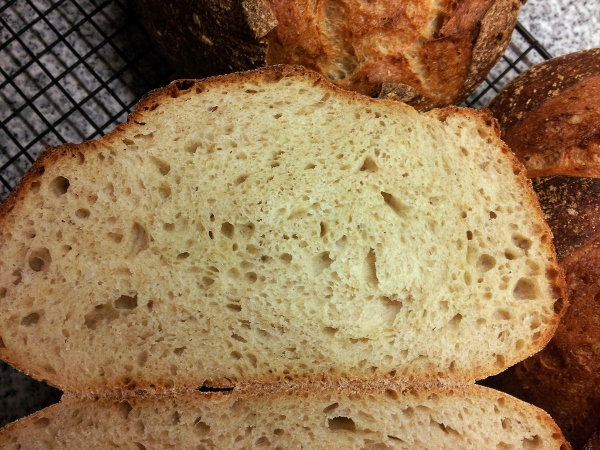 Making a lot of "Bakery Challah" from "Inside The Jewish Bakery" left me with loads of eggwhite, so I made again a variation of Christophe Felder's Financiers (see e.g. http://www.petitebouffeentreamis.com/article-financiers-a-la-fraise-selon-christophe-felder-118536461.html)
using just almonds, a bit of coconut and honey: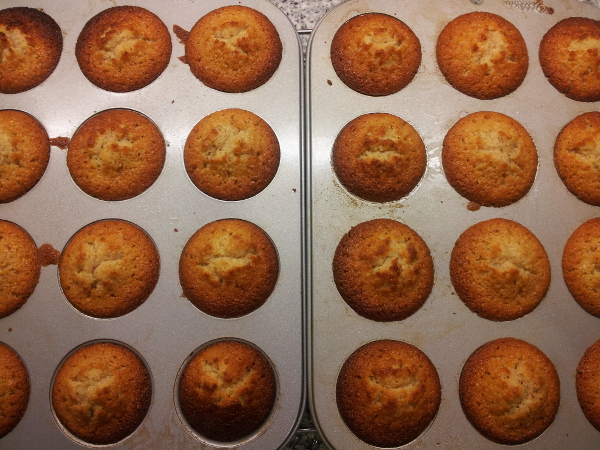 They went down a treat at work and at home.
Then,it's time to make Dresdner Stollen.
I used nellapowers recipe
http://www.thefreshloaf.com/node/25407/dresden-christmas-stollen
Unfortunately many of the images have disappeared. Here some impressions from my baking session: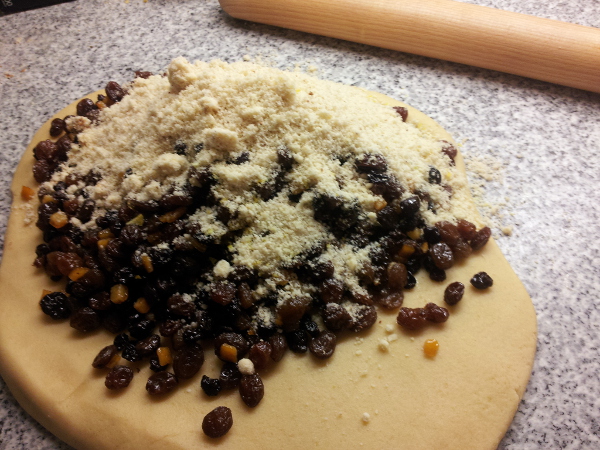 Lots of fruit ...
This is the stollen after being baked and brushed with butter. The caster sugar soaks up excess butter during cooling.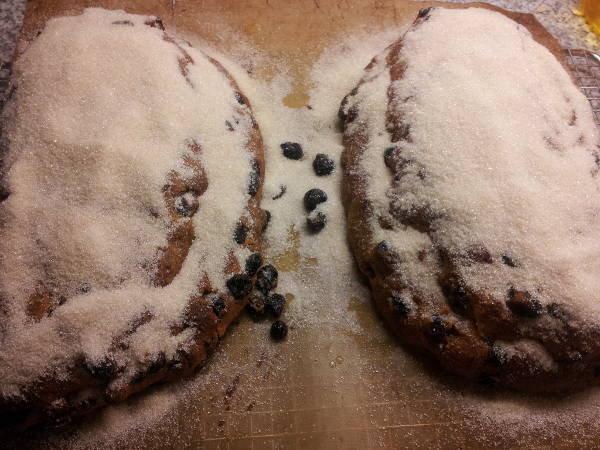 And this is the stollen, sugar brushed off and ready to be coated with icing sugar and packed for the big sleep.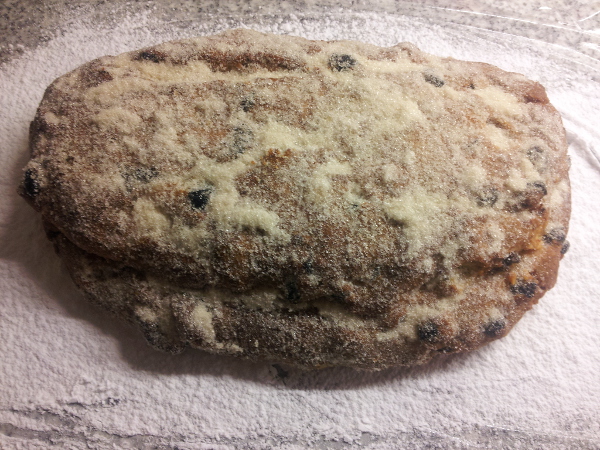 It will emerge again at Christmas eve ...
Happy Baking,
Juergen