November 23, 2013 - 5:33am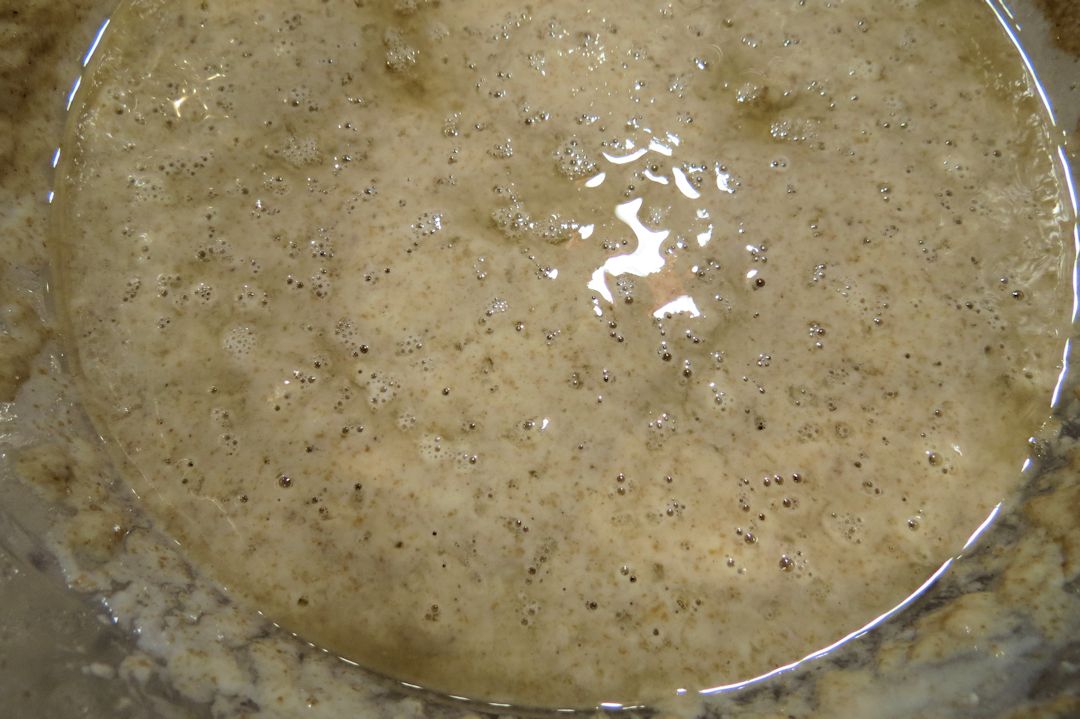 I began a levain last week (Nov 19) and it seemed to go well at first, but then it just seemed to have stopped... or slowed to a crawl.
I started with: 
250 g organic Red Fife flour
250 g unbleached white flour
5 g organic malted barley flour
500 g warm water
It seemed to get started fine - small bubbles, a small amount of brownish liquid on top now and then (alcohol, I believe), smelled okay. But it didn't get really active, although it never showed any signs it was ill (no discoloring).
On Nov 22 I fed it with 250g unbleached flour/250g water after removing that amount of starter from the bowl. It seems to be active still - and the smell is okay. Just not really active.
I added some to a dough mixture yesterday to try and begin a bread, but it just made it mushy. It didn't really take or rise. I put the dough in the fridge after a few hours. Not sure what to do with it - toss it out? Or should I take it out of the fridge and give it another chance?
 My house is cool - could that be a problem? Is it just slow or has it failed?
Our water here is good - low chlorine and low mineralization. I boiled it first to let it shed any chlorine (and then let it cool) to just over 100F.
I didn't stir it until I fed it. Should I stir more often?
Any suggestions or comments?