November 22, 2013 - 9:34am
Convection - Bagel missing sheen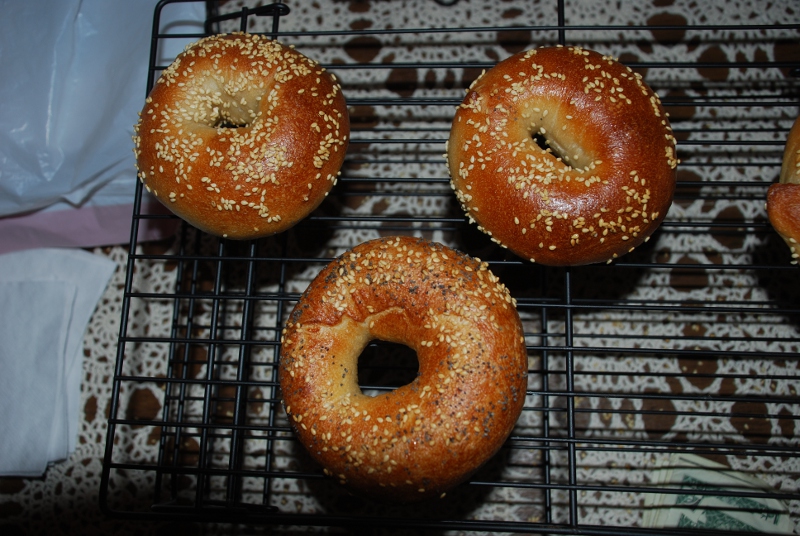 I have been trying to learn to use my Cadco convection oven.   This  morning, I made a dozen bagels, baked 9 of them in conventional gas oven, and 3 in the Cadco.  
In the picture above, two bagels in back are baked in gas oven, bagel in front in Cadco.   The Cadco bagels came out larger and tastier.   In fact I'd go so far as to say they are the tastiest bagels I've ever made.   But no sheen.   I don't even know where the sheen on a bagel comes from so no clue how to get it here. 
I baked these as follows:   Preheated Cadco to 500F.   Then put bagels in and reduced to 400F with humidity for 10 minutes, and then no steam for 10 minutes more.   The gas oven bagels were baked in 500F oven with no added steam as usual.  
One more question:   I'm also working on baguettes, so this morning I baked two baguettes in gas oven, 1 in Cadco.   As you can see from this picture the scores on the Cadco baguette are completely flat.   I preheated to 500F then decreased to 400 for the bake, again with humidity for first 12 minutes, and none for next 13.   In this case, I sprayed the bagels before putting them in hoping that would help.   No dice.   The flatter profile of the Cadco bagel was because I just proofed it on a tray, and has presumably nothing to do with the oven.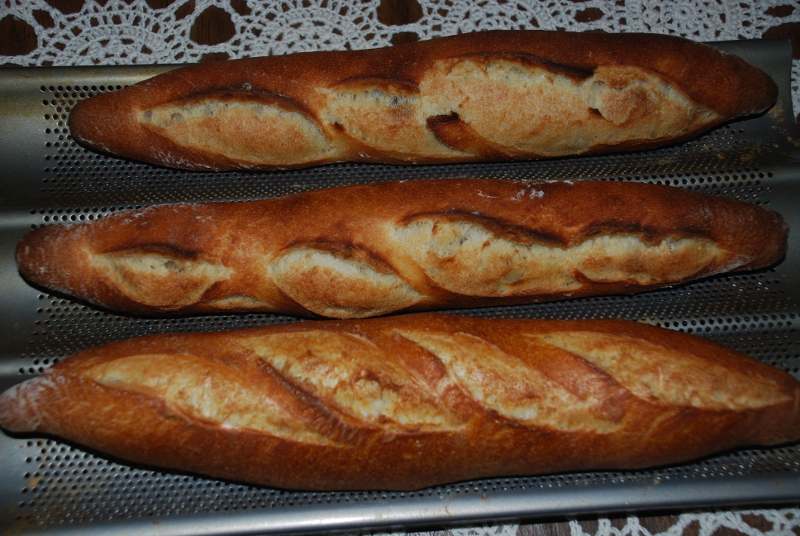 Any suggestions appreciated.   Thank you.