November 17, 2013 - 10:52am
Advice needed - please see pic of bread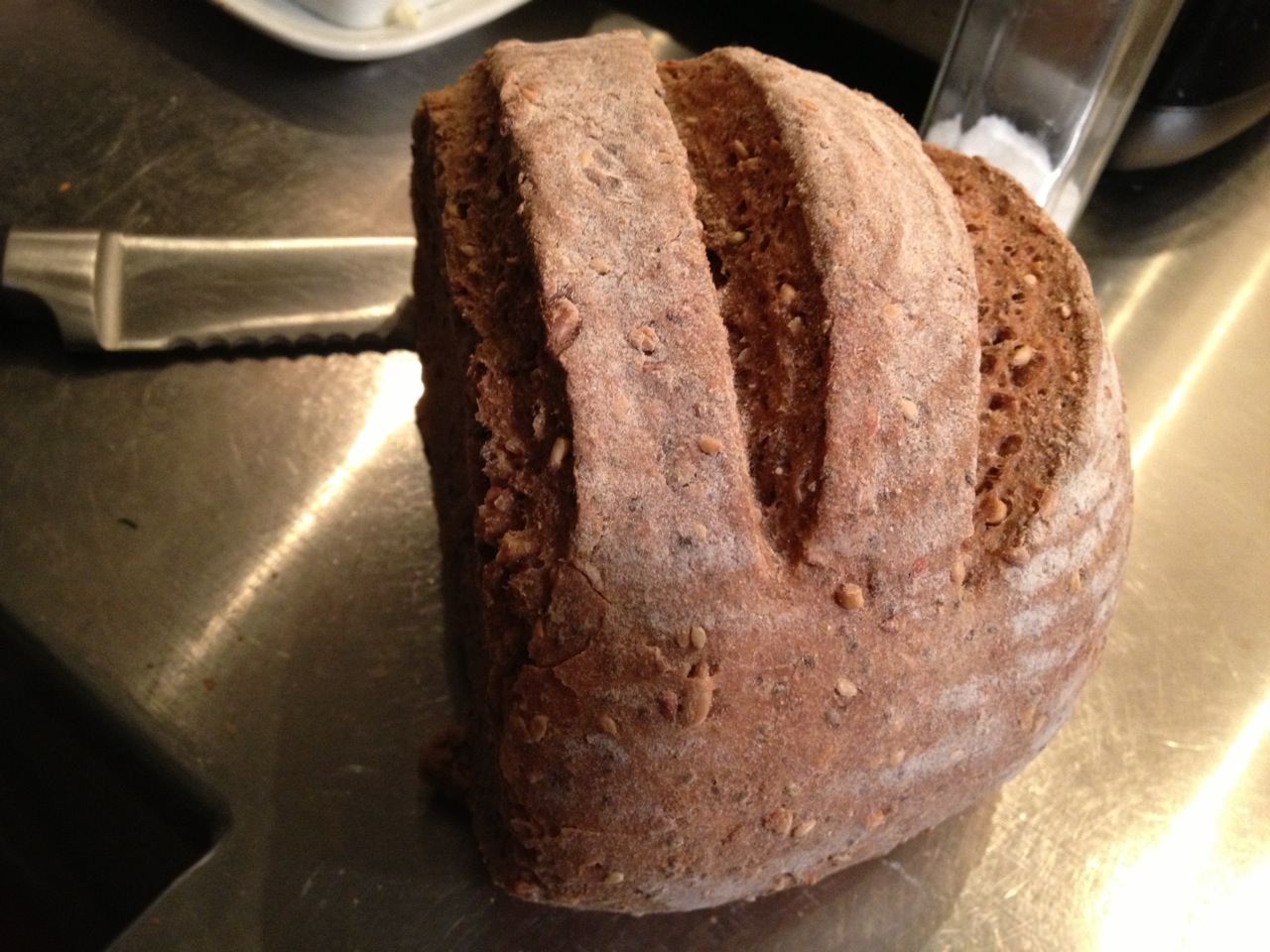 Hi - actually I'm writing for two reasons here, only one being "artisan bread."
So I tried using a banneton and making my first boule (?) or non-sandwich bread ever.  The problem is that I used dough I'd put in the fridge a couple of days earlier.  I'd read I could do that.
How long is too long to keep in the fridge, and how long must one let it rest in room temp before it should be expected to rise?  Should it be kneaded and if so, when?  After it's no longer cold?
I took mine out of the fridge and I guess I expected it to rise (due to relatively warm air) faster than it did.  After an hour or two I kneaded it a bit, noticing the inside was still colder than the outside.  Then again, about a half-hour later.  I was supposed to be serving bread at a party so eventually I just decided to spray the banneton with water, sprinkle with flours and shake off the excess then I formed a decent-enough looking boule (I think that's the word anyway - sorry!) and then covered with a towel.  No real rising - maybe slightly - so I put it in the oven at 425 along with a dish of ice.  It did actually rise in the oven (!) and the bread seemed fine though had quite the tight crumb, maybe because it had been kneaded plenty before it ever went in the fridge plus after?  Besides I'd made it originally to be a sandwich bread (imitating Dave's Killer Bread with all the whole grains and seeds).
What do you think?  Was that all to be expected?  Here's a pic, after we'd cut into it.