November 11, 2013 - 6:46pm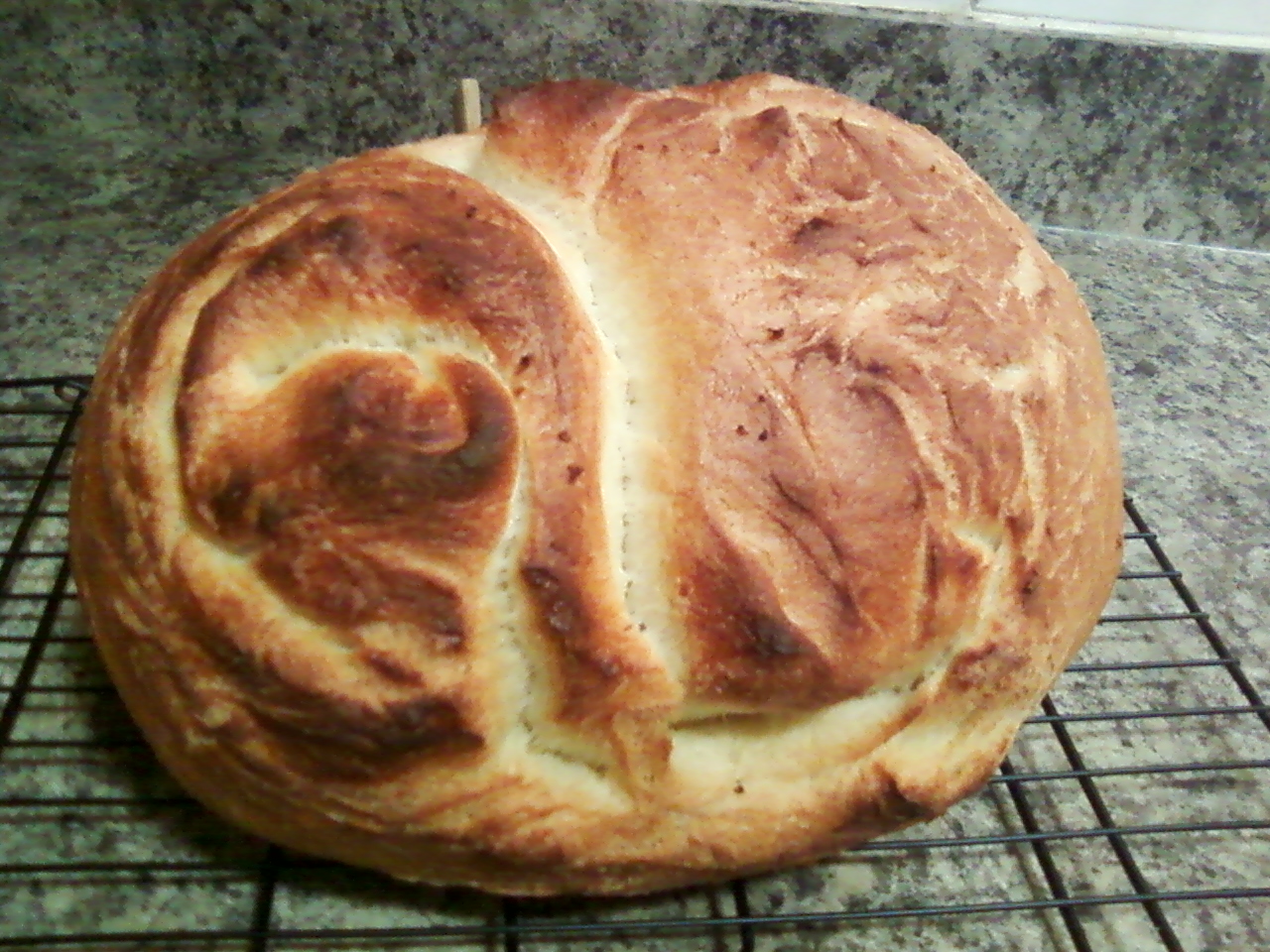 Picked-up some durum flour and had some fun today. Let the loaf bloom in skibum fashion.
Durum loaf
Poolish
100g Durum

125g Water
0.5g Yeast, Instant
Let ferment overnight
Dough
280 Water
All of poolish from last night
mix to loosen-up the poolish
189g Durum

289g Flour, Bread (~12.5% protein)
12g Salt, Kosher
5g Yeast, Instant
Mix into a smooth dough.
Let rise intill doubled. Pre-heat oven to 450 degrees F. Shape dough. Place into brotform, top side down, and let rise intill doubled. Place risen bread into pre-heated cast-iron double cooker seam side up. Place in oven and cover with other half of pre-heated cast iron cooker. Let bake covered for 20 min. Uncover and bake for an additional 10 to 15 min. Remove and let cool.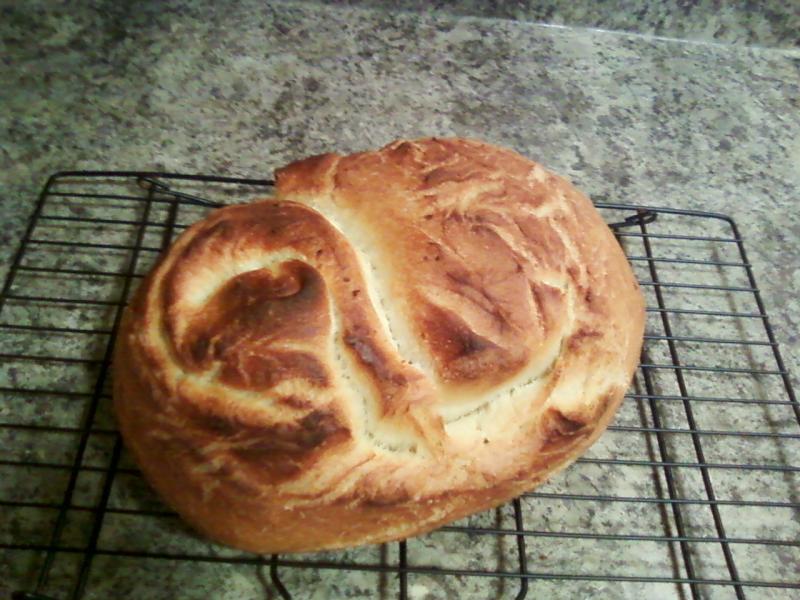 PASTA:
2-3/4 Cup Flour, 3 Eggs and one egg yolk, 1 to 3 tbsp tepid water. Place flour on counter and make a well in the center. Crack eggs into well. Start mixing with fork. Slowly start incorporating flour into the center. When it starts to ball-up begin kneading with your hands. The dough will be stiff and dry. Add water a tbsp at a time. The dough should be dry and stiff but whetted through. Wrap in plastic wrap and chill for at least an hour. Roll out to desired thickness and cut into pasta shapes. Dust in flour and freeze anything not getting used.