October 13, 2013 - 2:23pm
We 3 gmas baked Orange Cranberry Bread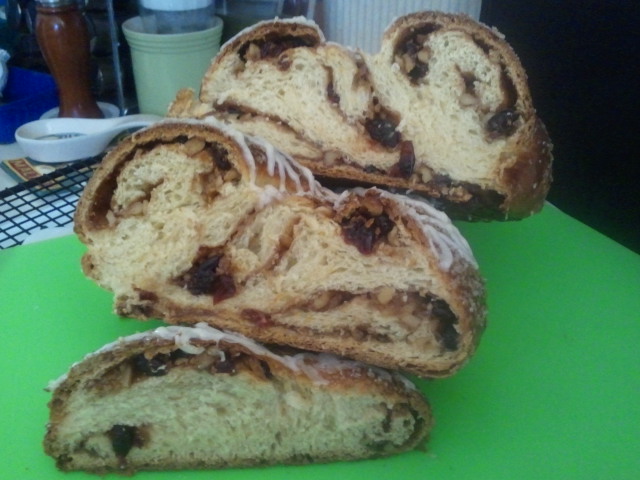 We used the recipe on the King Arthur Flour website... and believe it or not... we all made the same bread... Helen's lead in picture shows the beautiful filling in this sweet dough.  Here are more of her pictures.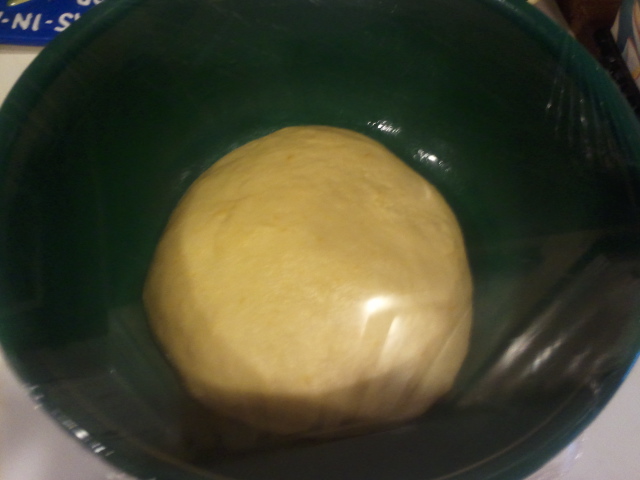 This is a very soft and lovely dough, and the smell and look of the grated orange peel in there is awesome... each strand of the braid has the cranberry and walnut filling rolled into it like a cinnamon roll... and then braided up all pretty-like.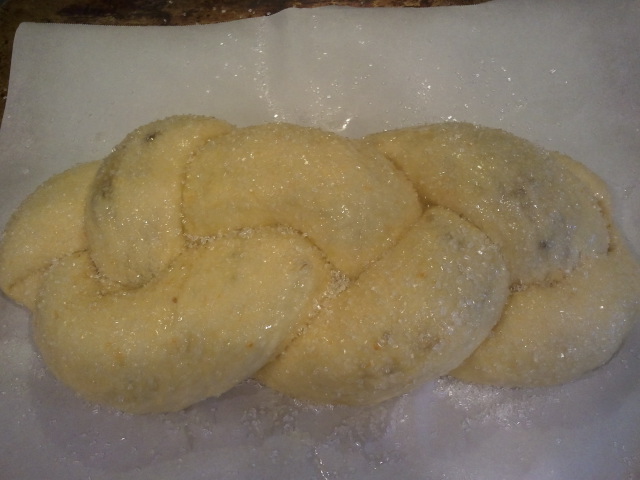 Then egg washed and sugared, and then Helen added some thinned down cream cheese frosting as a swizzle... looks yummy!!!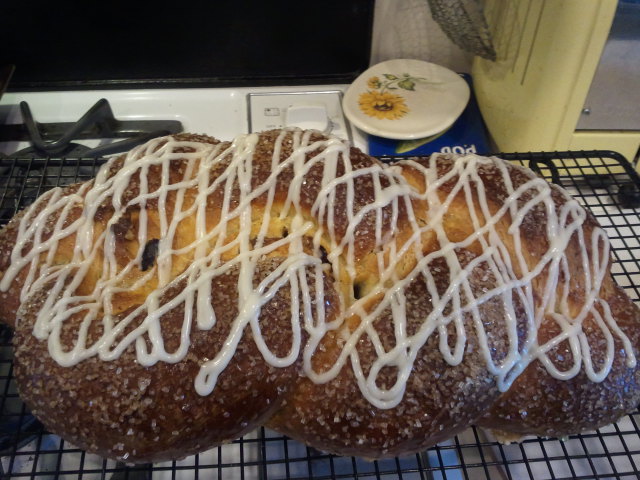 Thank goodness Helen has many to share this love with...
Barb didn't send us a crumb shot because she gave her grandson the whole loaf of bread to take to his work and share with his co-workers. Here is her loaf picture.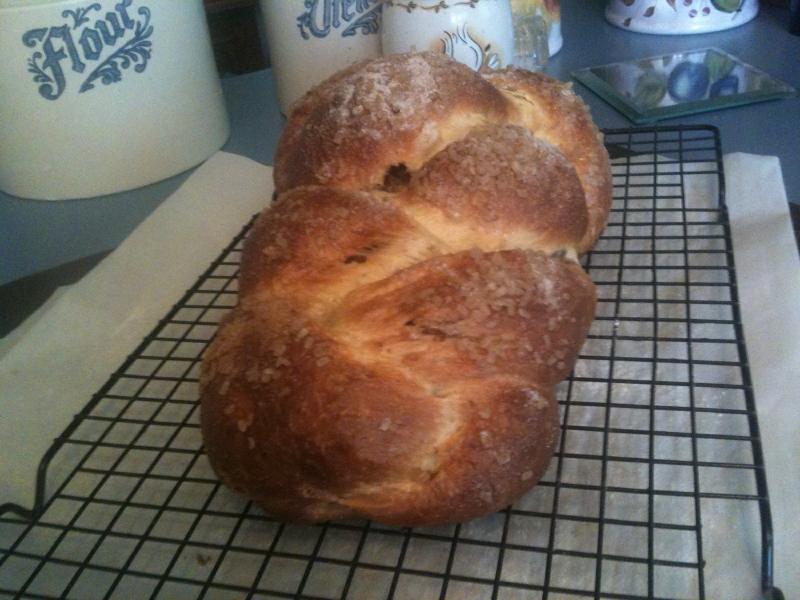 This is another great looking loaf and I bet those co-workers wanted to have at least one more! Barb mentioned that this bread seemed to be like a "stuffed challah" bread.  
Now we get to my bread... and my braid spread open... I never know why but that is what usually happens to my braids... maybe I am not getting them tight enough???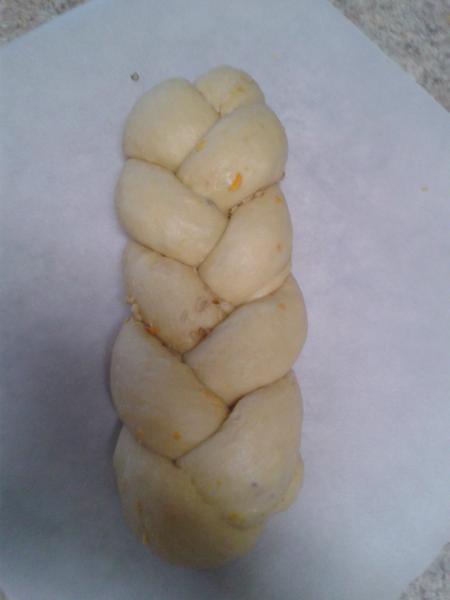 To me this looks like a nice tight braid, but then it spreads when baking.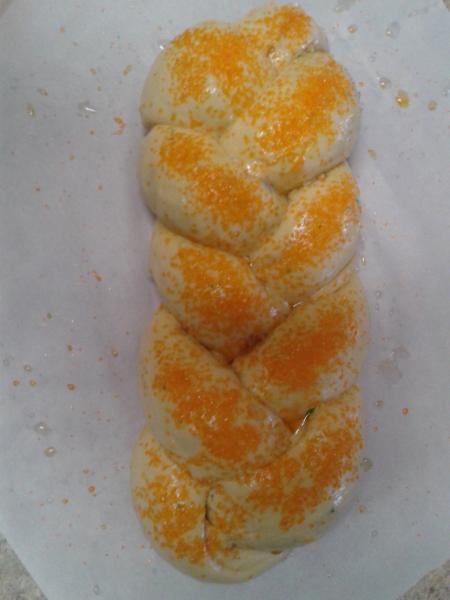 Even when it had doubled and was egg washed and sugared with orange sugar sparkles... still looked snug...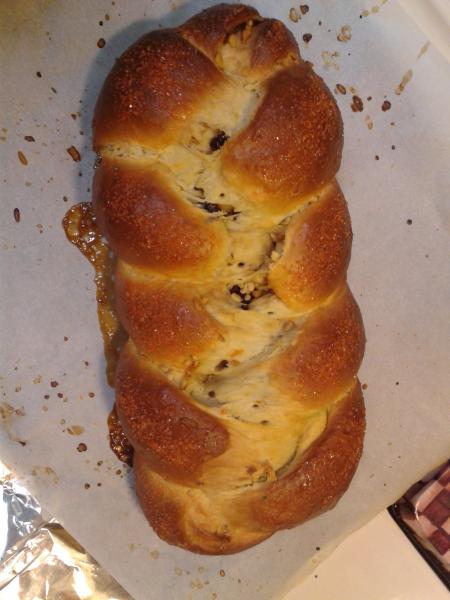 but... the center of those braids really took some time to bake to temperature.  The taste is great and the texture is nice too...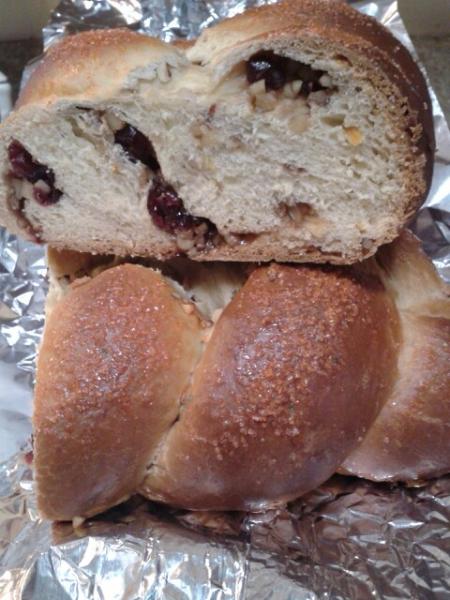 I drained by homemade yogurt to make it a nice thick greek yogurt and used it as a spread below with apple butter. The taste was fantastic with the cranberry, orange, walnut, yogurt and apple thing going on... very nice.
I shared mine with my freezer (LOL) so I can share it again and again, with myself and anyone who comes by for coffee...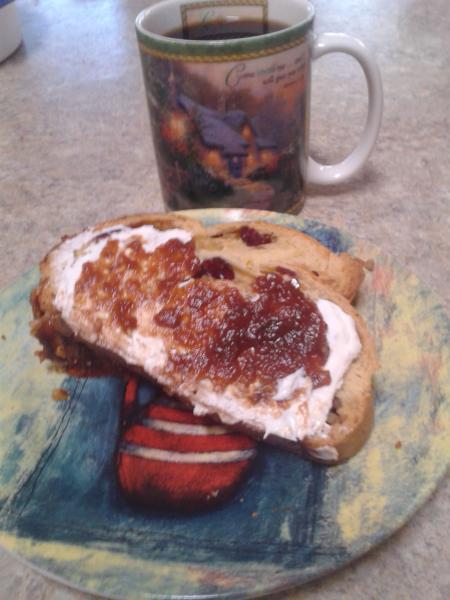 As usual it was a great baking day with my sisters... now it  is Helen's turn to choose what we bake next week... looking forward to "baking with my sisters!" again... We came, we baked, and we had a lot of fun together in spirit, and through texting and emailing.  This tends to be our gathering place. Thank you all for letting us share our bakes.
Happy Baking,
Barbra, Diane and Helen