We 3 gmas baked "Apricot" bread...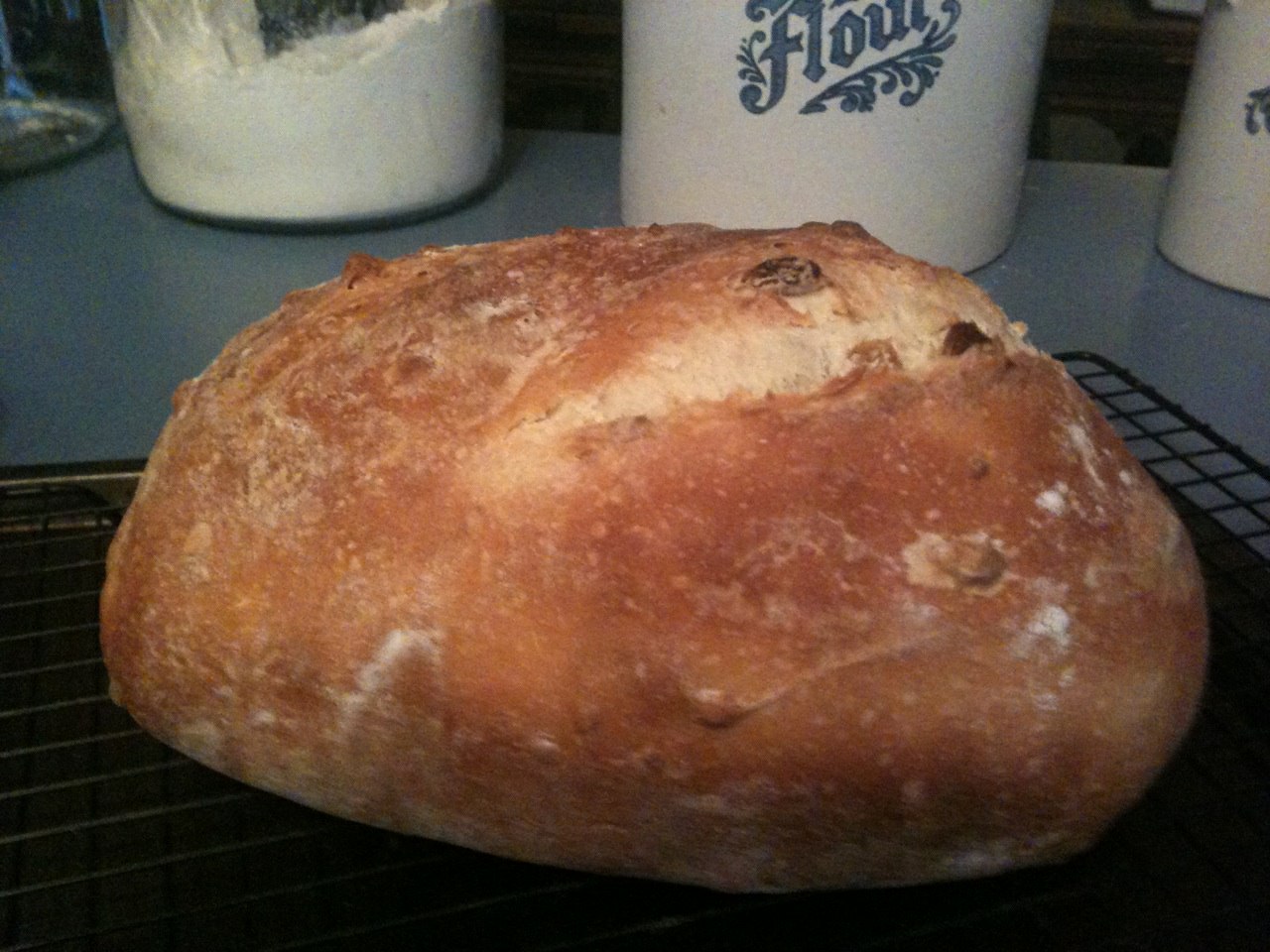 Okay... maybe one of us... actually did. The lead in picture is Barbra's bread made with citrons and chopped almonds... Looks very good to me... nice color and shape.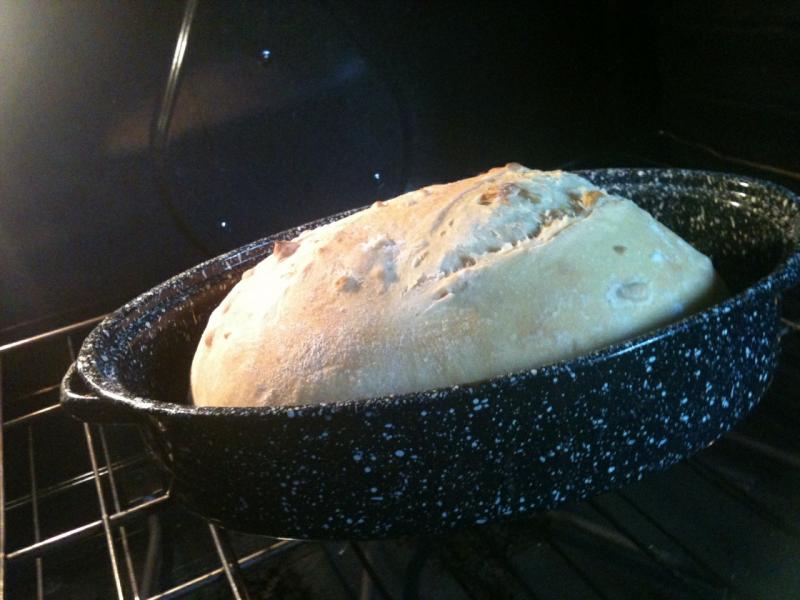 As you can see she baked it in a roaster... covered for a bit and then uncovered.
Helen is the one of us that actually followed the recipe... here is the dough with apricots and almonds mixed in.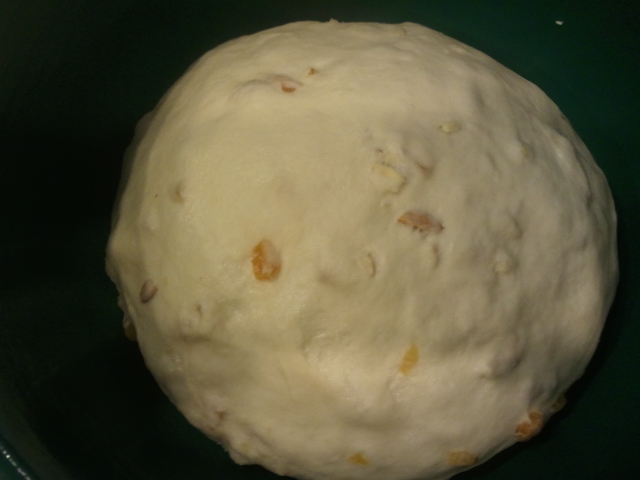 She baked it in a cold dutch oven... and covered it for the first 15 minutes, leaving it uncovered for 25 minutes.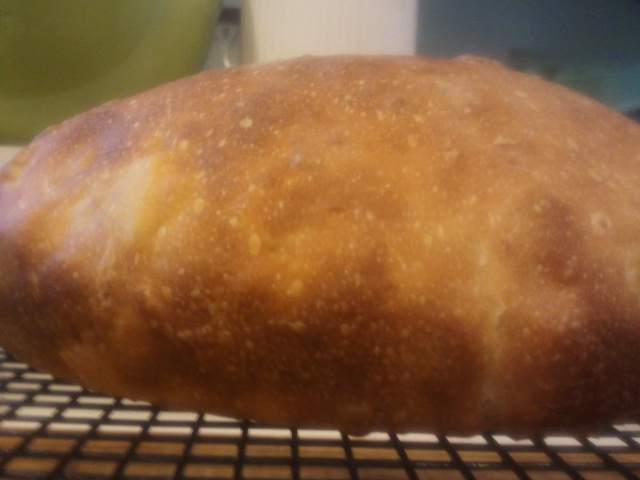 Nicely blistered crust. Good color.
She said it smells great and has a nice thin soft crust... that is just the way I like it!!! YUMMMM.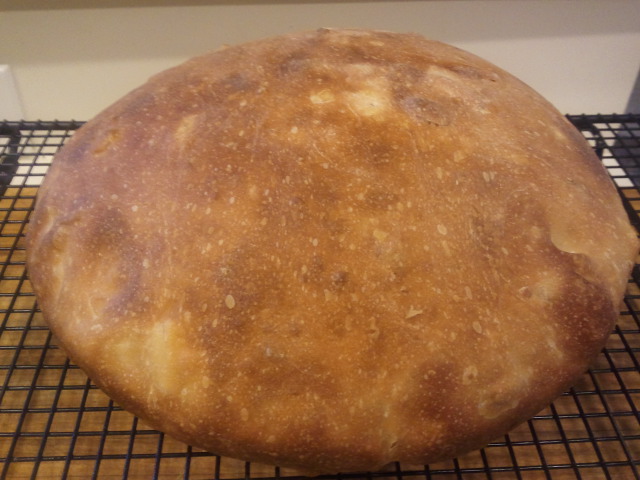 Very good looking loaf... It is about 4 inches in the center...... Good job, my sisters!
My bread has candied fruitcake mix and chopped walnuts in the dough.  Made for an interesting looking dough... those colors make it look like there are vegetables in there... LOL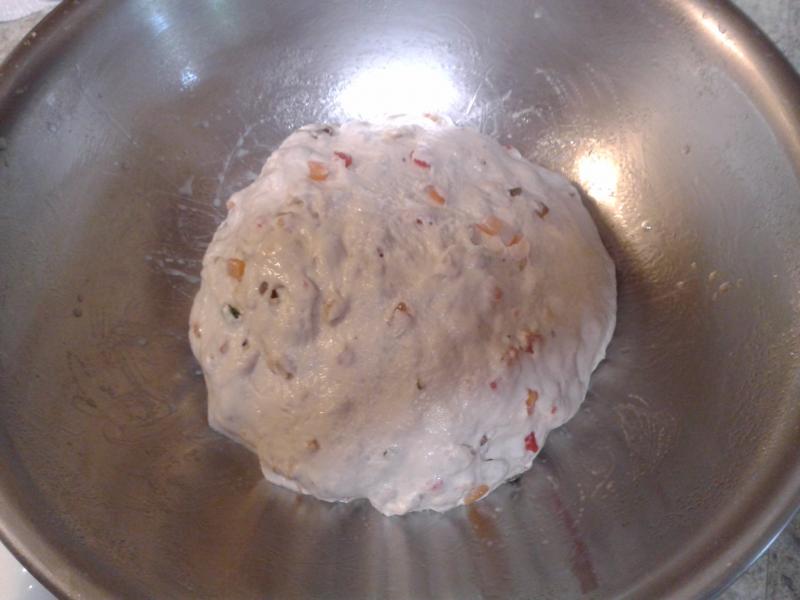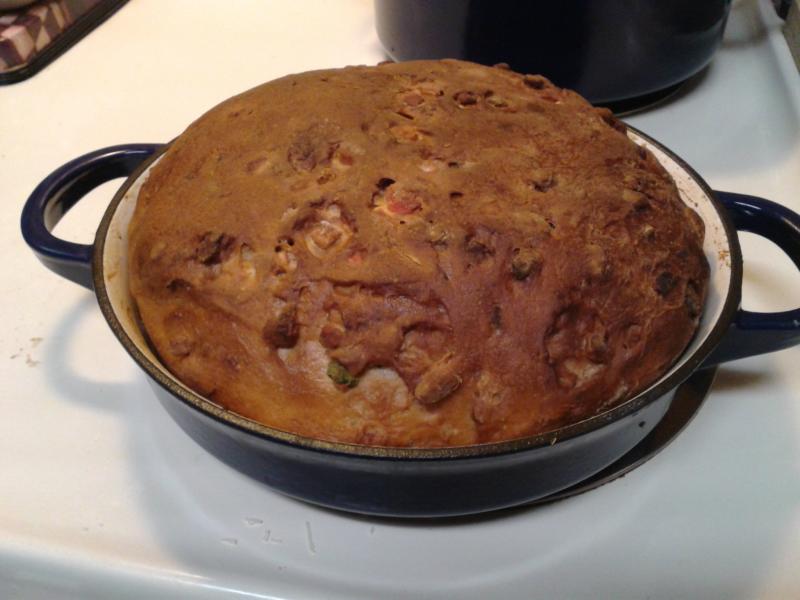 I didn't get much of a rise and really had to bake it dark to get the inside temperature up to 200.... has a really dense crumb, but it tastes really good.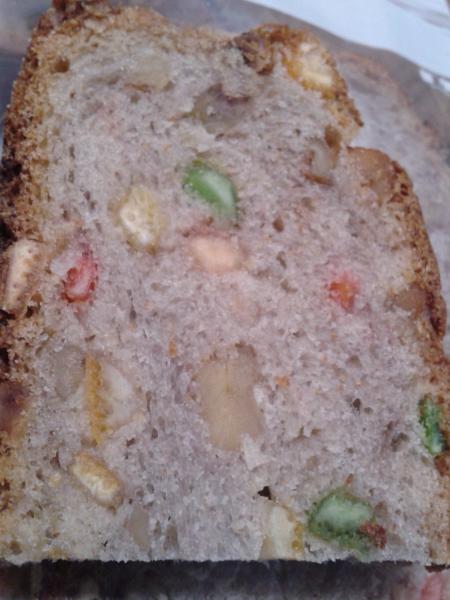 Tastes a lot like fruitcake but I guess that should be no surprise... what a fun day baking with my sisters... and more fun left in the year!!! I am thinking it is Barb's turn to choose what we bake next week... I am leaning toward something I saw in the KA catalog... hmmm, I wonder if they can guess what it is....
See all y'all next week.
Happy Holiday Baking Season is Here.
Barbra, Diane, and Helen