August 18, 2013 - 12:33pm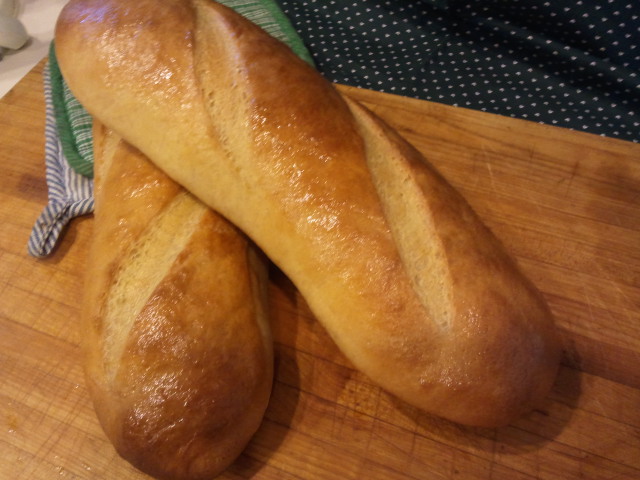 Leading in with Helen's amazingly beautiful loaves.... We made sourdough breads... Helen and Barb went with KA's Rustic sourdough... I went with KA extra tangy... all of us made loaves... so great minds do occasionally think alike. ;-)... 
No problems, just a fun and fantastic time with my sisters. Here are more pictures.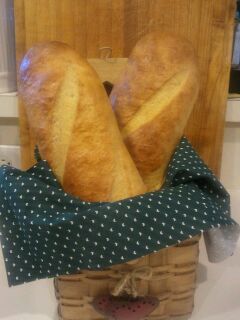 this is Helen's loaves in a pretty basket on her counter... This explains why none of us have bought bread in a store or bakery for the past few years, at least! Lovely job, Helen!
Now are Barb's loaves... it is so unusual to see bread pans... in Barb's kitchen... usually she is brotforming, basketing or free-forming... but, yes, these do belong to that great elder sister of ours. Great job! They are going to make awesome sandwiches.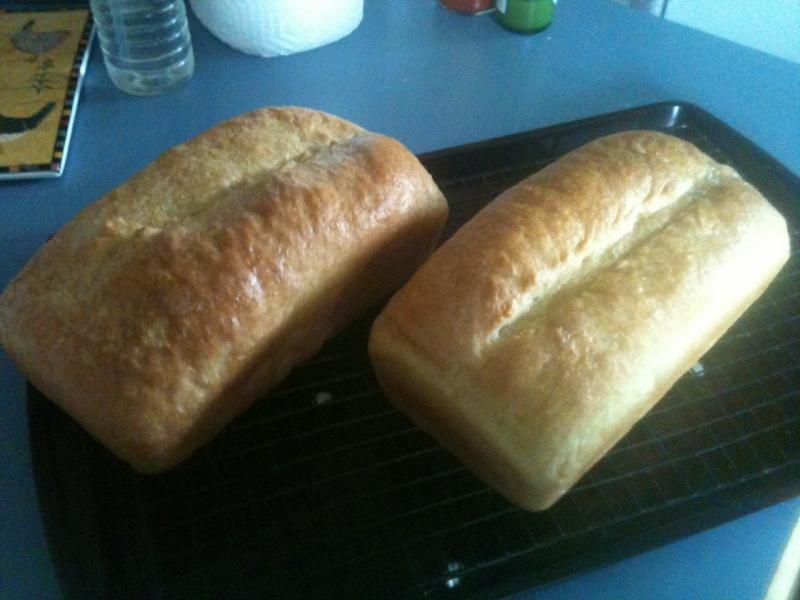 And finally my loaves...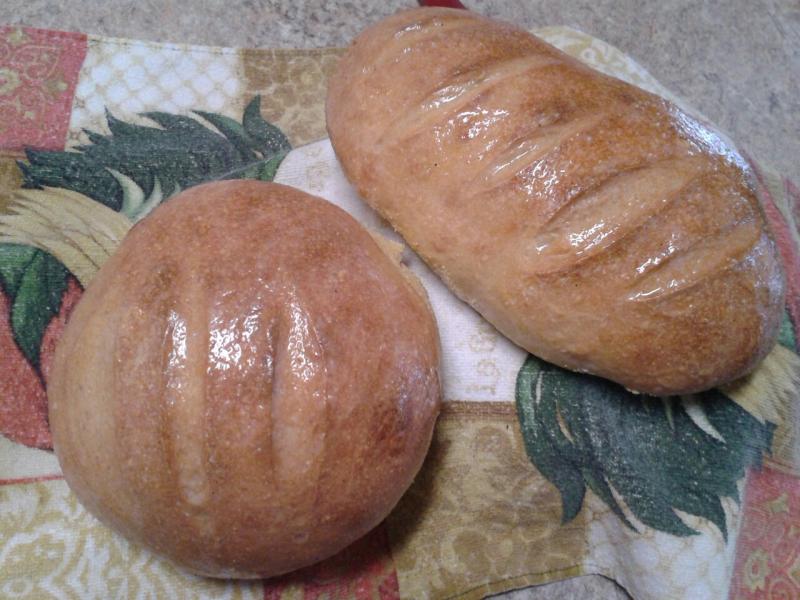 and the crumb...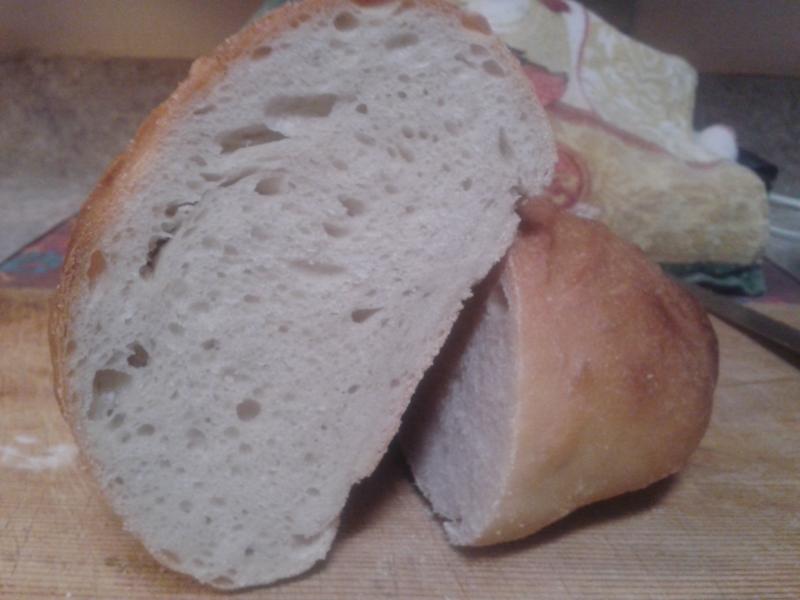 And that was that... all beautiful and functional and delicious... I am making black forest ham and cheese sandwiches for lunch! Yum!
Happy Baking... it is Barb's turn to choose the genre this next week... I am making pretzel's today... some with cinnamon and sugar and some with kosher salt.
Happy Baking,
Barbra, Diane and Helen, in birth order