We 3 gmas were "on a roll!"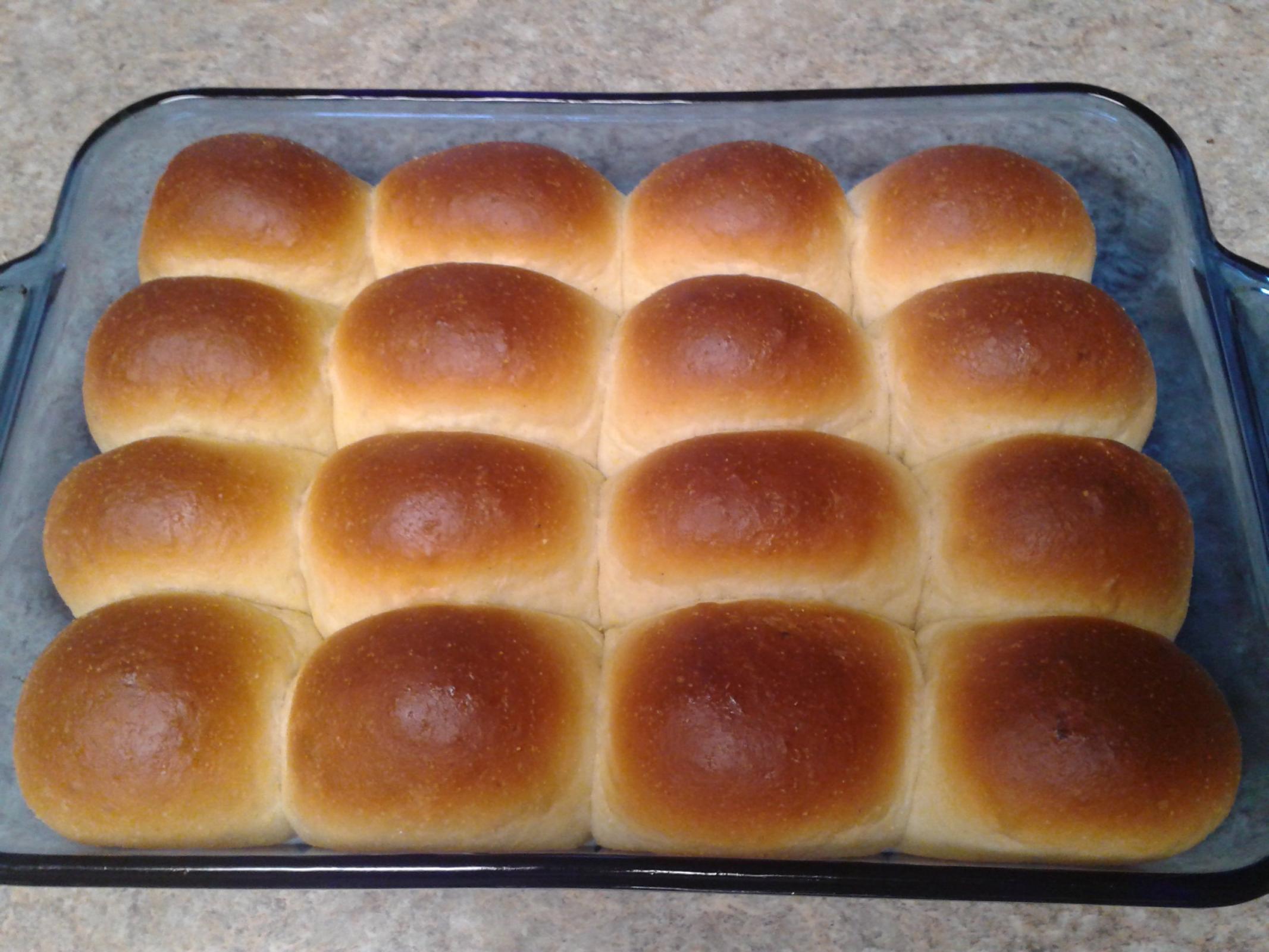 This week Helen had a hankering for mini-rolls, after checking them out on the King Arthur website. Since small sandwiches work for us, I agreed and so did our baking guru elder Barbra. This recipe was interesting in that it had both nonfat dry milk in the dough AND potato flakes, oh AND cornmeal..... having found some flakes with added goodies I was intrigued.  We all ended up with very similar looking rolls...
Here are our end products: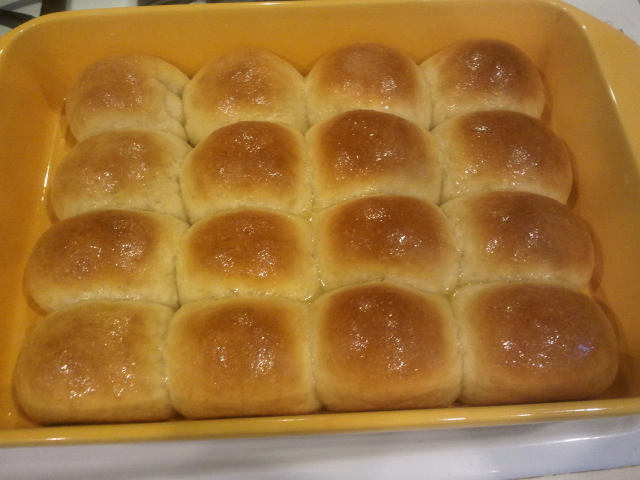 These are Helen's rolls after buttering them upon taking them out of the oven. Nice size for small sandwiches and sliders.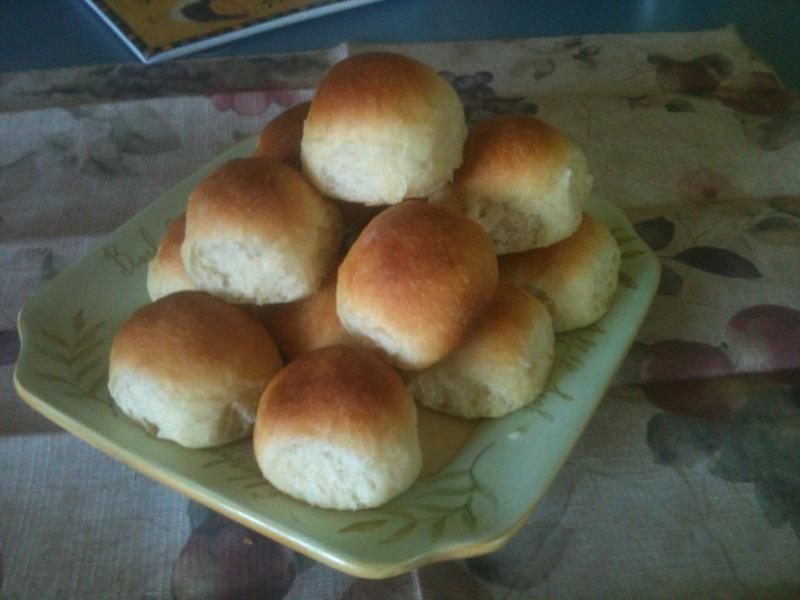 These are Barb's stack of rolls and they too look sandwich worthy, here is a shot of the crumb.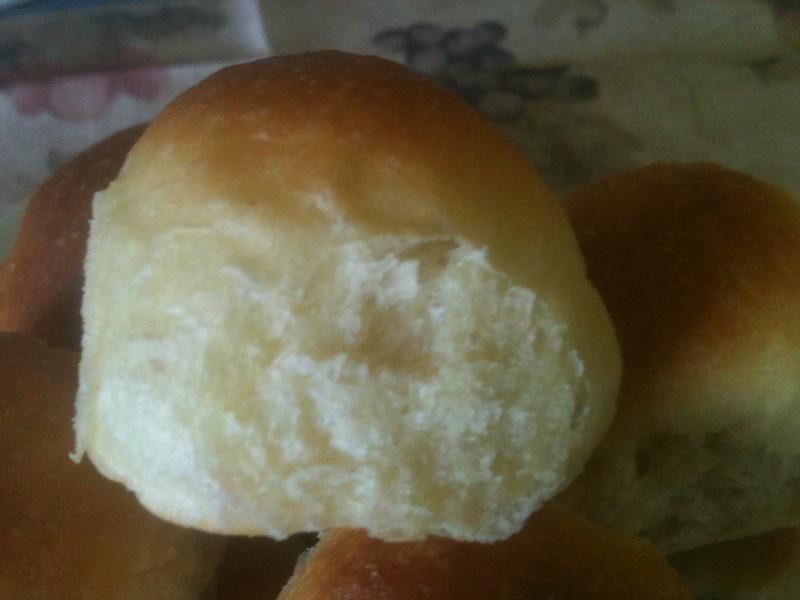 My rolls are the lead in picture and they are very good... Froze half of them for another time and have enjoyed cold cuts and even tuna on the others... still want to make turkey burger sliders ... 
We had no visits from Lucy or any wicked kitchen fairies... had a good bake and good conversation regarding the curiosity of the dough ingredients... enjoyed ourselves and kept the warm glow of the ovens going...
Happy Baking, next week Brioche (my pick) Recipe from "An idiot's guide to Artisan Baking" 
Helen, Diane and Barbra (in reverse birth order, LOL)