We 3 gmas loafed this week!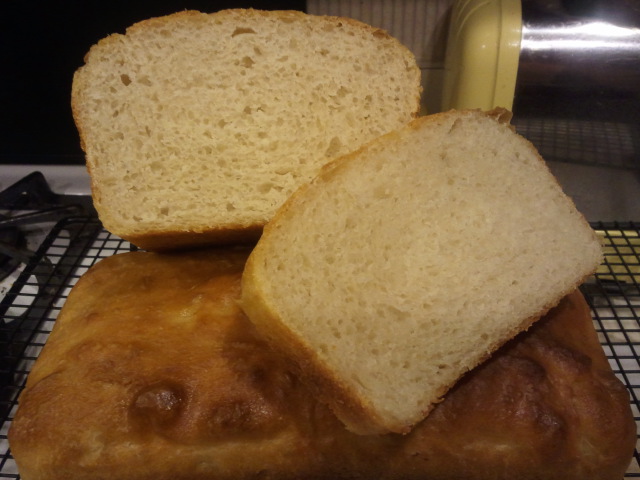 This week we made a "Country Bread" Pane Casareccio from In Nonna's Kitchen,  by Carol Field. This recipe starts with a Biga, that triples and collapses on the counter for 24 to 48 hours.. then a triple rise and then a shape / rise one hour / bake...  Good recipe... very good sandwich bread.
Helen had some shopping to do, so once her loaves were put in the loaf pans they over-proofed a bit... but still had a great crumb as you can see in the lead in picture.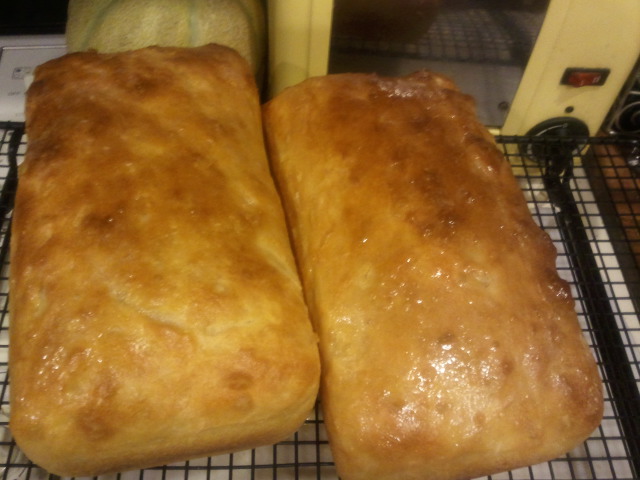 She said the crust is nice and thin and easy to cut beautiful sandwich slices. They look all buttery and good in this picture. 
Barb made her loaves in many shapes... cooked one
 in the oven inside and one in the counter top oven on her porch.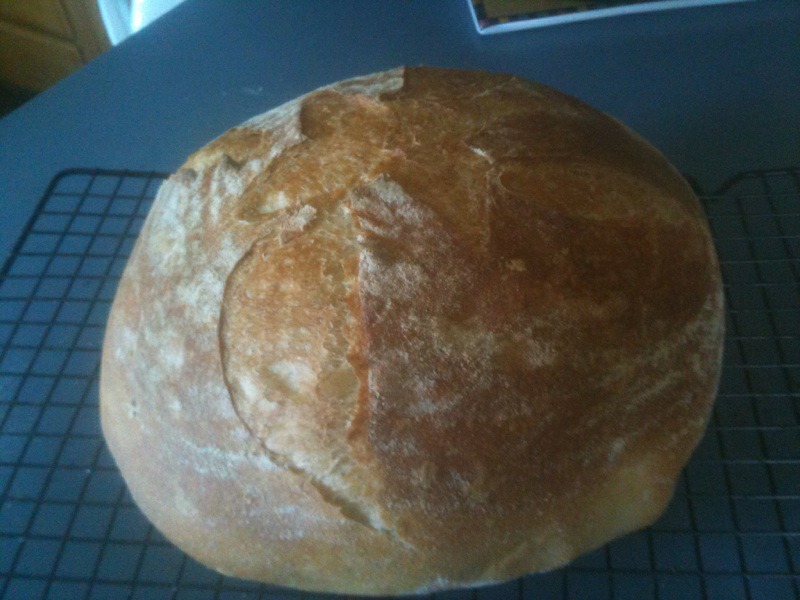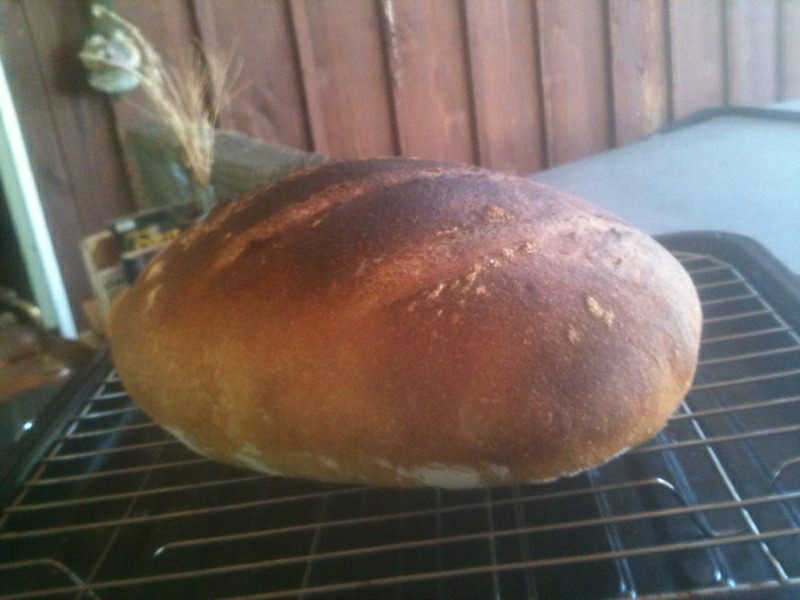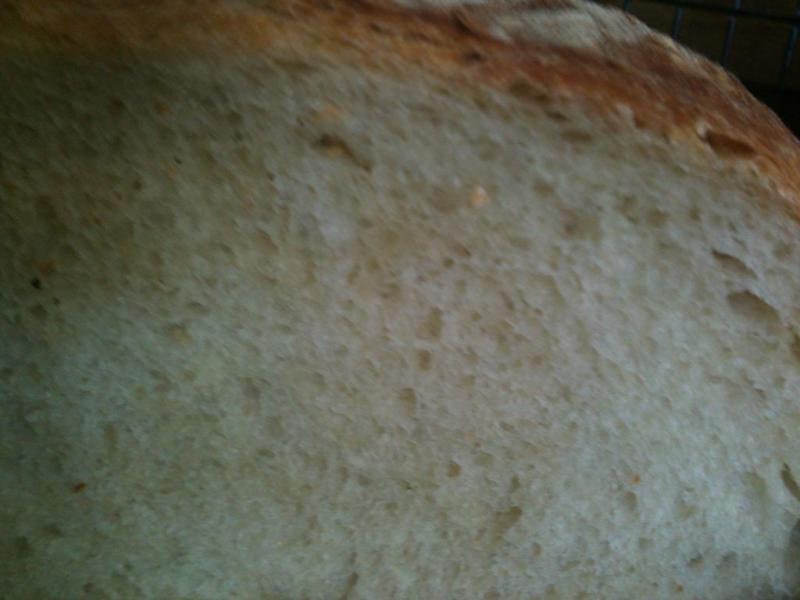 Nice! This week was Barb's pick and I am thinking she chose a good bread. I know mine is tasty... It is not as pretty as the ones my sisters made. But very, very good.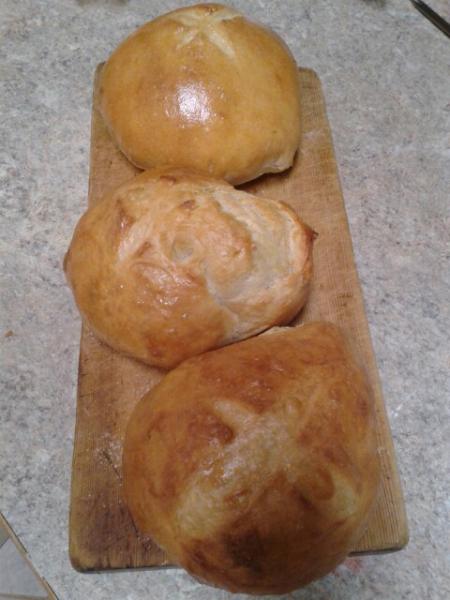 I haven't gotten the technique of nice smooth rounds yet... this dough was so full of bubbles.. I really enjoyed working with it.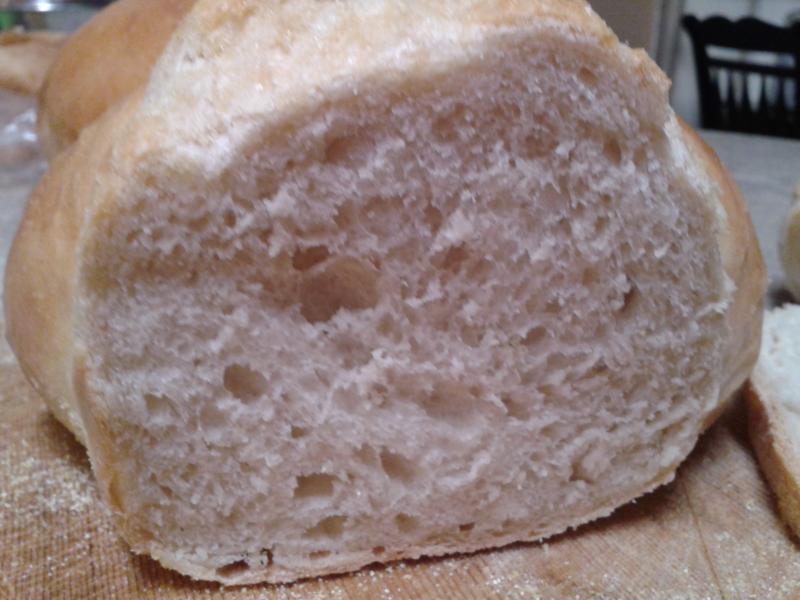 Nice soft sandwiches and great toast. We had a good time, as usual, we came up with different looking endings... but all good, enjoying our time together... Helen picks this week... I wonder what we will be making???
Happy Baking, one and all....
Diane, Helen, and Barbra
By the way... can someone tell me how I know if my raisin yeast water is 
ready" to bake with???? I had it on the counter for about 2 weeks before I put it is the fridge... what now?