Sourdough bread not rising much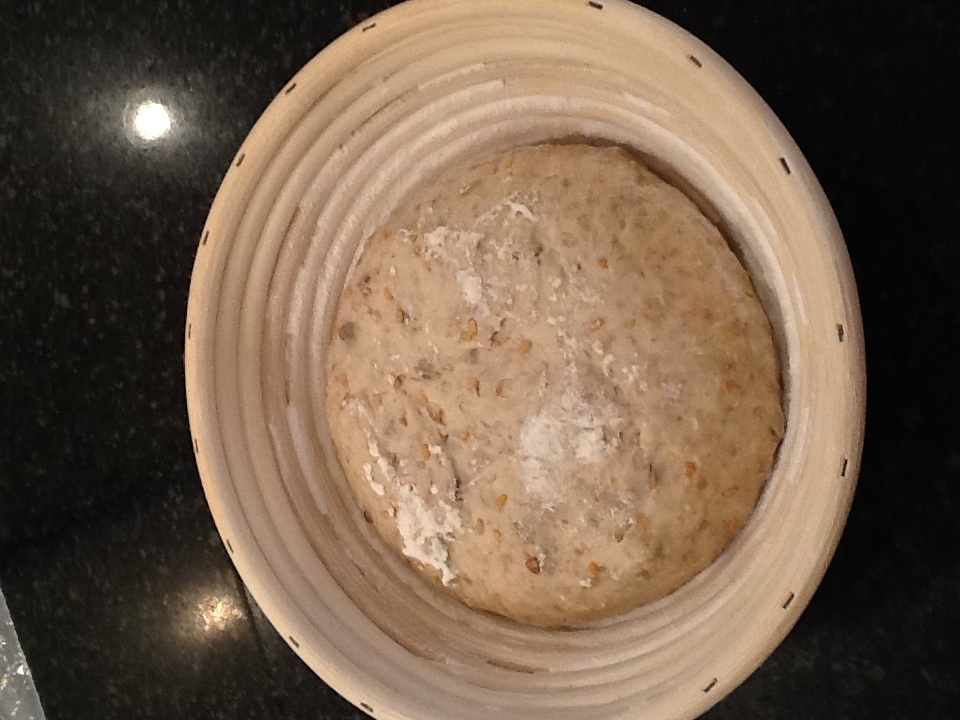 I made Hammelman's Sourdough Seed Bread this week.  I did not know what to expect for size of loaf but I carefully followed recipe. It was 75% final hydration and dough was somewhat sticky.
I used my 100% hydration sourdough starter from the fridge and refreshed it with a 1:2:2 feeding Tuesday a.m.  Then, I built the levain per his instructions Tuesday night.  Wednesday a.m. I made the final mix. I did two folds and the bulk fermentation went well, I thought.  Two and a half hours later, I put my divided dough into two bannetons, slipped them into plastic bags and put in refrigerator around noon. Waited patiently.  This a.m., took boules out of fridge and....it didn't seem like there was any rise at all!  See picture.
I decided to try an experiment.  I dumped the dense dough on the counter and slashed it and put in preheated Dutch oven and baked it.  The other loaf, I put back into refrigerator to bake later.  I baked that one after 8 more hours in refrigerator and two hours on counter at room temperature.  That one didn't rise much either.  Baked it anyway.
I will post pics of each loaf.  I will say that the crumb on the first loaf seemed ok and it tasted fabulous.  Loaf looked ok but seemed too small.  Was my starter not ready for the heavy lifting? I've had great luck with my sourdough starter with other recipes.  
Any ideas?
Lisa