We 3 gmas Baked differently!
This post is featuring our lead baker Barb... She overcame her fear of laminated dough and made awesome croissants... that fear was scary... had to leave lights on and everything.
Here is Barb's email quote:
"Today I made Classic Croissants, from a Jeffrey Hamelman recipe found on the Fine Cooking web site:http://www.finecooking.com/recipes/classic-croissants.aspx   I recently baked the Italian Cornetti and everyone loved them. Micol Nigren's recipe was the first I'd tried, made me want to drive to New York and take classes at Rustico: http://www.rusticocooking.com/bread.htm .
Hamelman's recipe seemed easier to follow than Negrin's, but that well could be because hers was the first time I had ventured into the laminated dough field."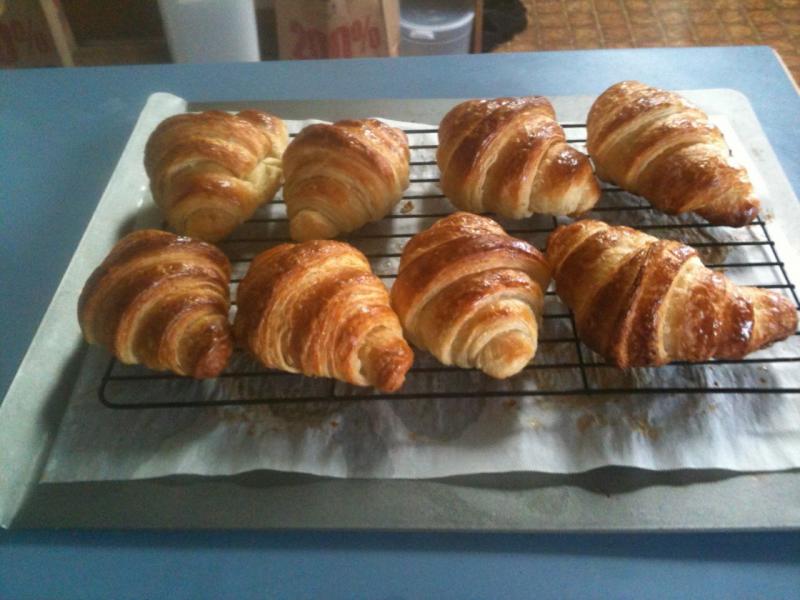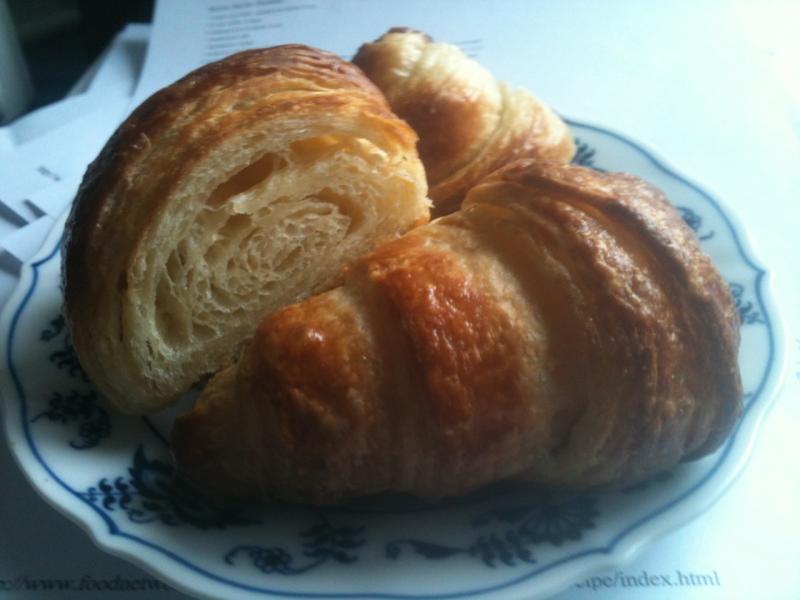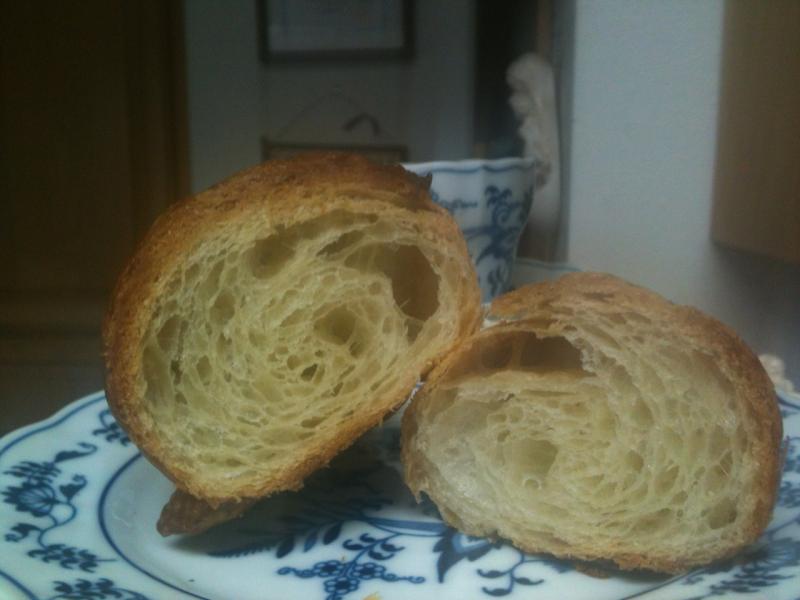 Aren't these creat looking croissants... I think she not only overcame her fear but excelled at making some awesome croissants... Go Barby, Go Barby!!!I made white wheat sourdough waffles with fresh bananas!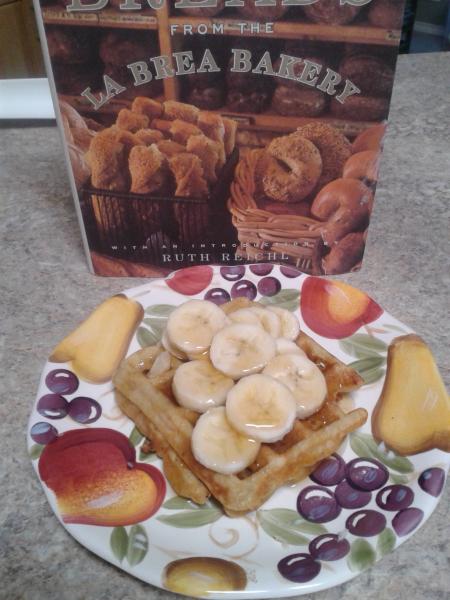 and Helen made English Muffins with Turkey bacon and her daughter Hillory added some scrambled eggs with veggies!!! What an awesome breakfast! 

We all baked together but we all baked something different! The real fun is the doing it all together and talking about how good it all tastes... oh yeah... and tasting it all!
Happy Baking, Diane