My sisters and I decided to make jalapeno cheese bread after seeing the link below: (copy and paste)
http://www.food.com/recipe/kittencals-jalape-o-cheddar-cheese-bread-137007
We chatted about what we were making during the week and come baking day, we all went a different route.  One of the things about baking together is finding out how we have each individualized the bake.... 
I decided to go with my usual sourdough bread recipe and just put in the cheese and jalapenos... I used a blend of mild and sharp cheddars...  I used loaf pans, but would not next time, as the cheese really stuck to them.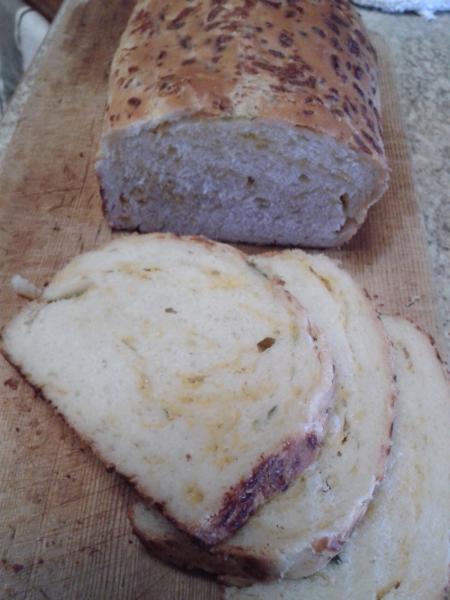 Helen decided to go with the Artisan round boules. She put sesame seeds on one and parmesan cheese on the other.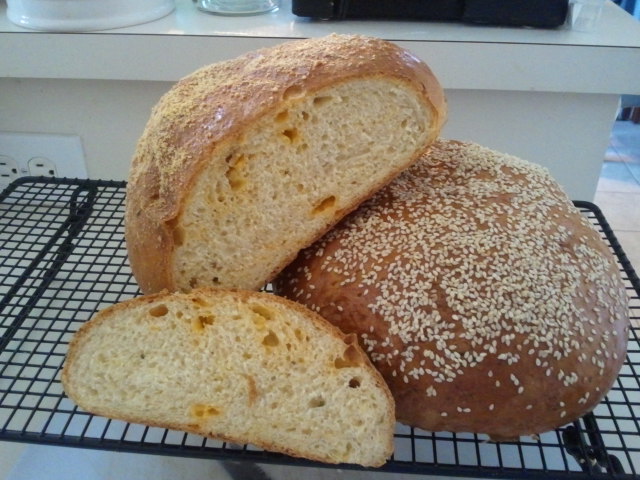 Those look so beautiful and have such a great crumb.  Nice job, my sista!
Barb decided to make hamburger buns and top them with parmesan cheese...our favortie part is the crunchy cheese on the outside...  we have all decided that this is the way to go with this bread... Marvelous rolls Barb, Good Job Guru sis!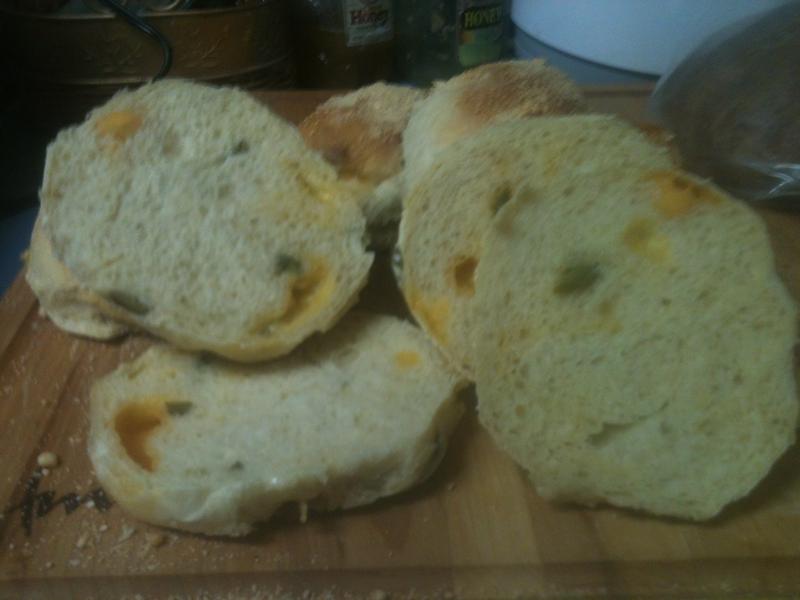 I have also thought that this would make a good "foccacia" shaped flater bread, if you spread it out and docked it... or even rolled out thinner like a naan... 
Very good taste! Lots of fun getting together and looking forward to making Irish Soda Bread for St. Pat's day... but there is a week in between ... hmmm 
See you later, and Happy Baking!
Diane