February 10, 2013 - 2:32pm
3 gmas Roses for Valentine's Day!
We 3 grammas attempted to weave our loaves into roses, with Barb winning the "looks most like a rose" award... here are our pictures... remember the fun is the baking together and the reward is the taste! LOL...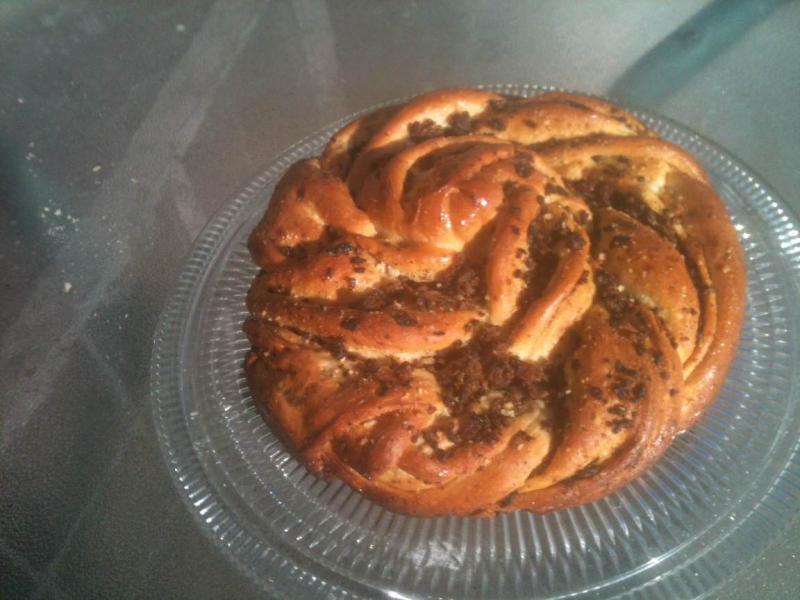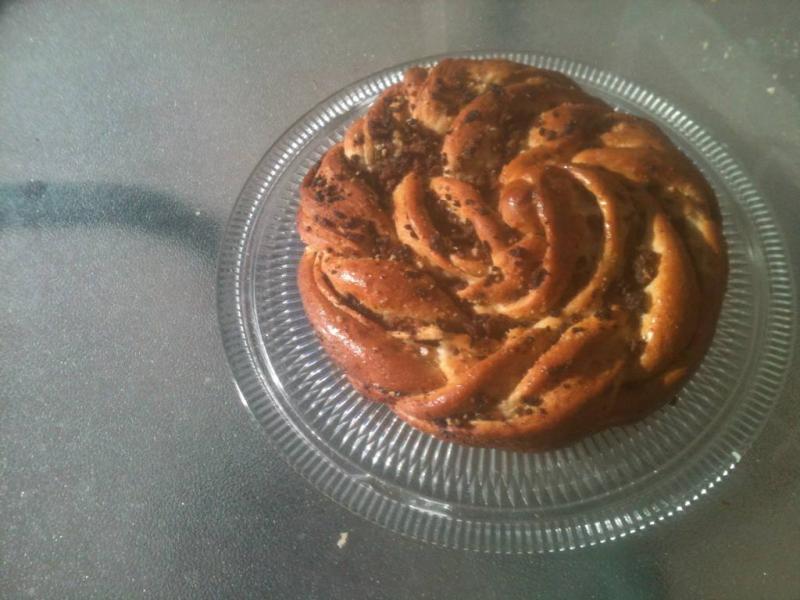 This is Barb's Savory loaf, with Italian sausage, ground beef and onions and grated parmesan and homemade Panko crumbs...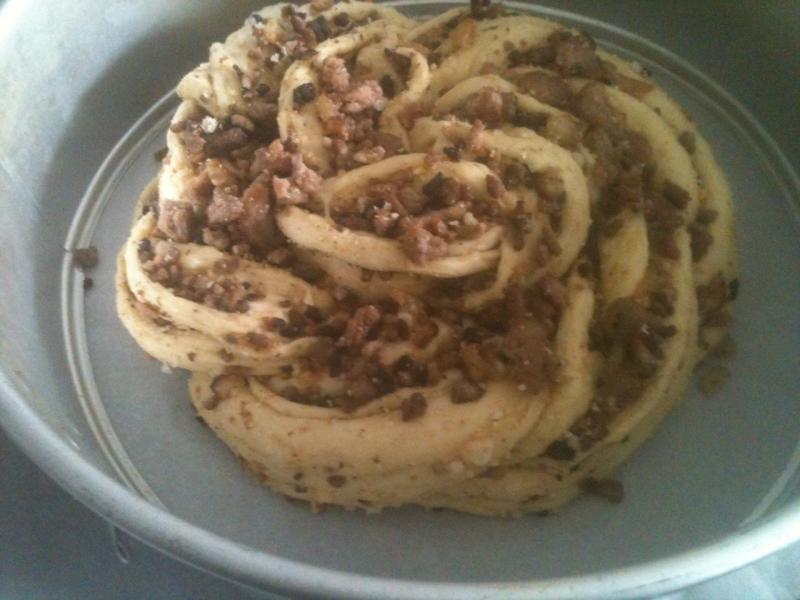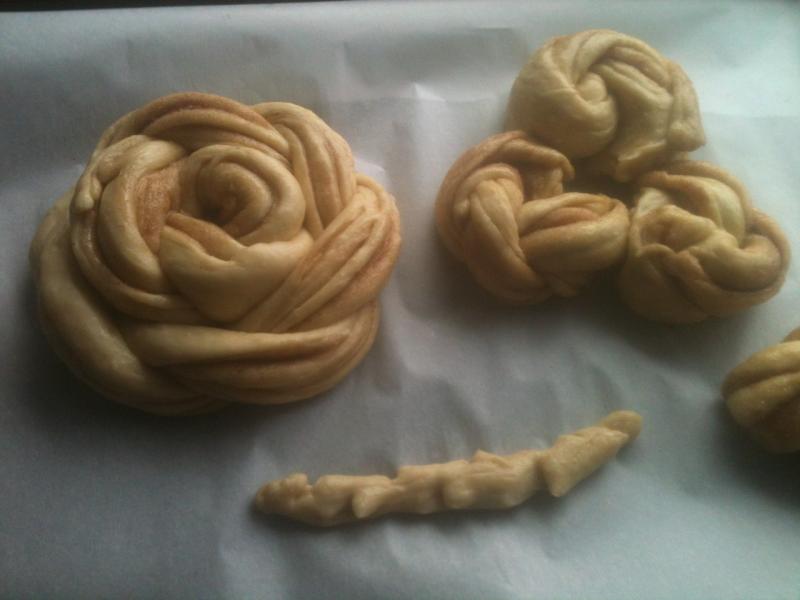 These small ones are cinnamon, sugar and butter....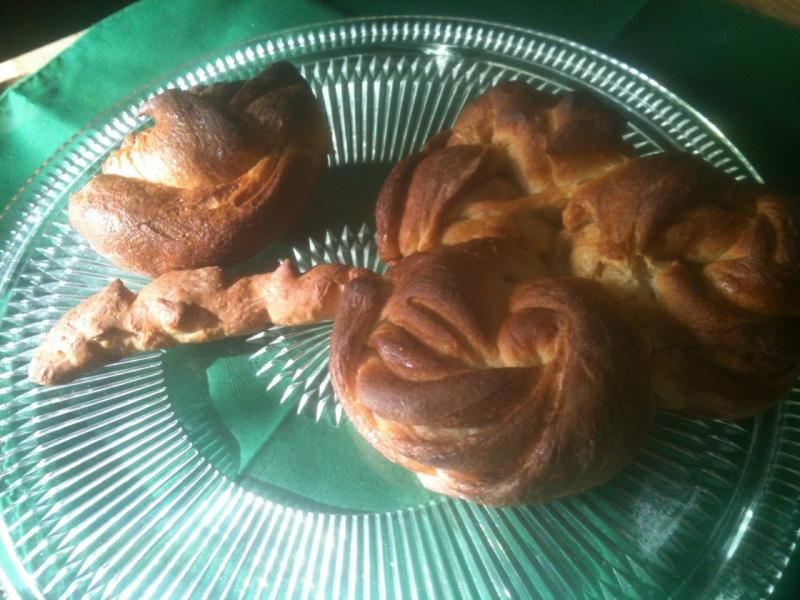 The stem is in place in the one above... cute, cute, cute!!!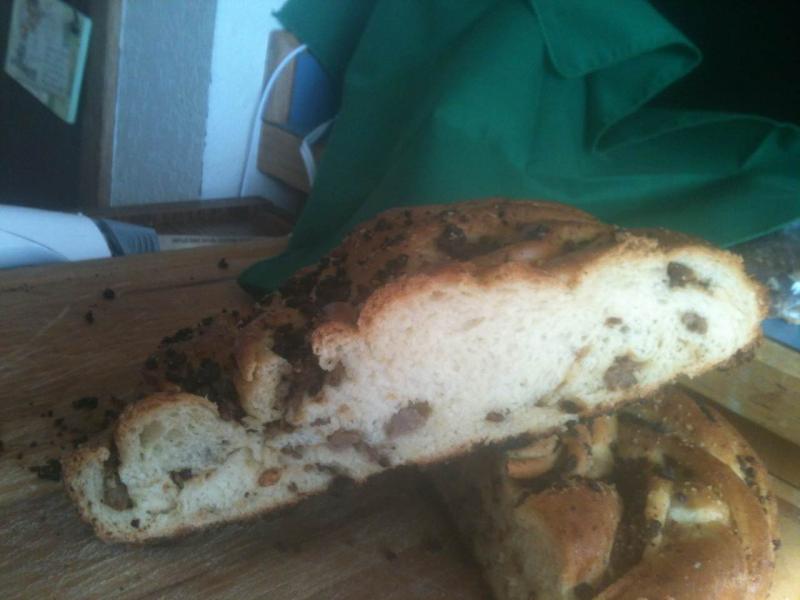 Great looking crumb here!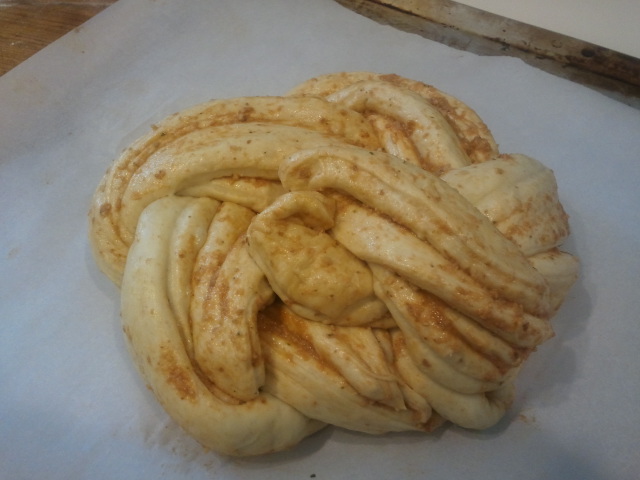 Helen made one big loaf... all that twisting and braiding around looks so good. Look at all that flavor rolling around in there!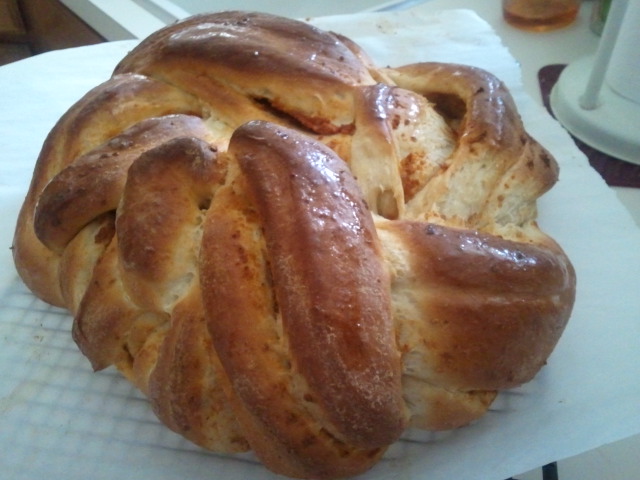 It baked up nice and golden... Helen's comments about the crumb shot below: Yummmm this is soft, sweet bread with a spicy pesto flavor... it tastes really good!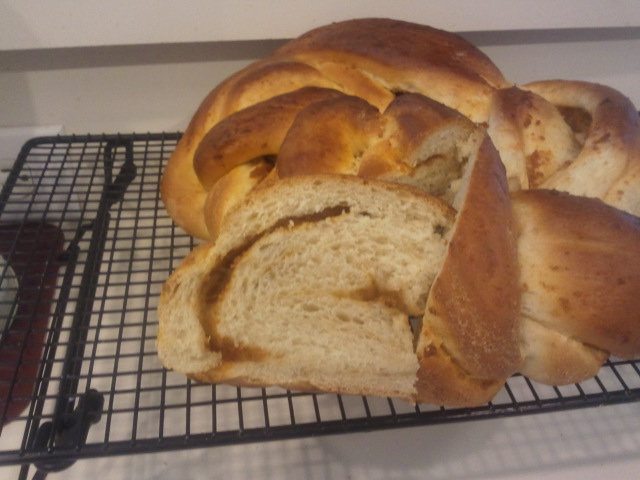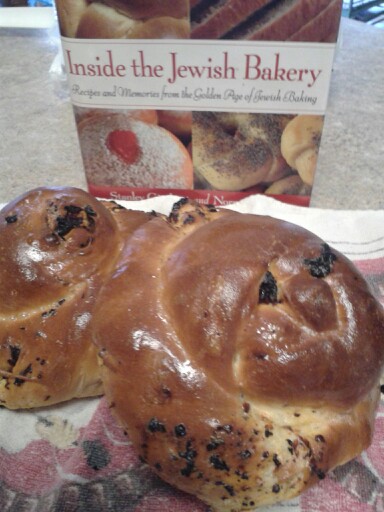 Here are my loaves. I put the cookbook in the picture, because I used the Vienna Bread recipe from this book.  I love this dough. It is always so soft and springy.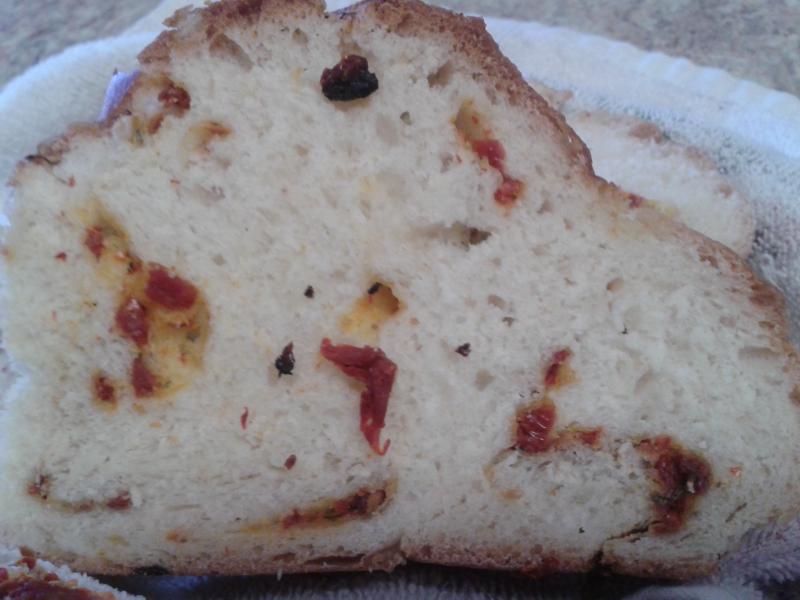 I love the taste of the sun-dried tomatoes and the garlic in here... this bread would make outstanding grilled cheese sandwiches.... a point I may have to prove later this evening. ;-)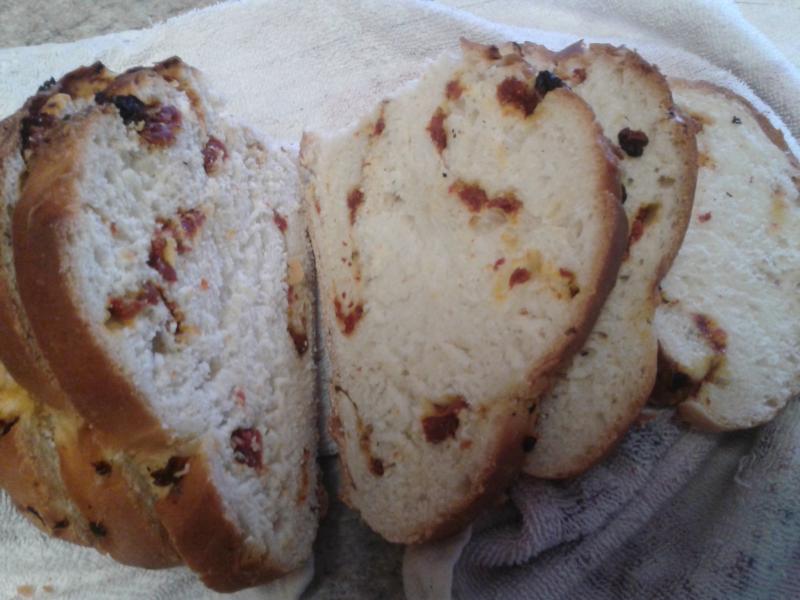 Again, we baked together, had our great "sister-time" with each other and made those around us happy with the eating... (us too!)... next week we are doing a no-knead.... maybe banana bread... who knows... whatever we decide, we will tell you all about it.
Happy Baking, 
Diane, Helen and Barb