January 22, 2013 - 12:07pm
 This week we baked Potato Dill bread from Nancy Silverton's Breads from the La Brea Bakery, page 89. We had a great time making this dough, it was easy to mix and has a silky, nice texture to it.  The slow proofing (retarding) was alright since our guru sister Barb timed it out the easy way... Sunday a.m. mix and retard in fridge til evening...then separate, rest, shape and retard overnight in fridge... then leave out in the morning to reach 62-65 and bake! Whalla...  the first pictures here are Helen's loaves... starting with her dough.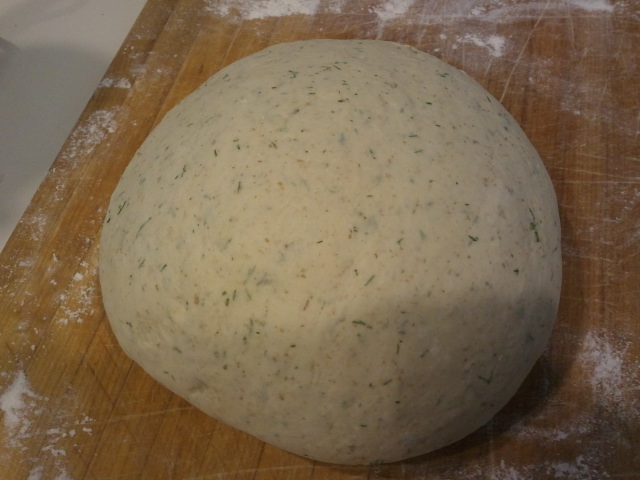 then we see her loaves all ready for their overnight chill.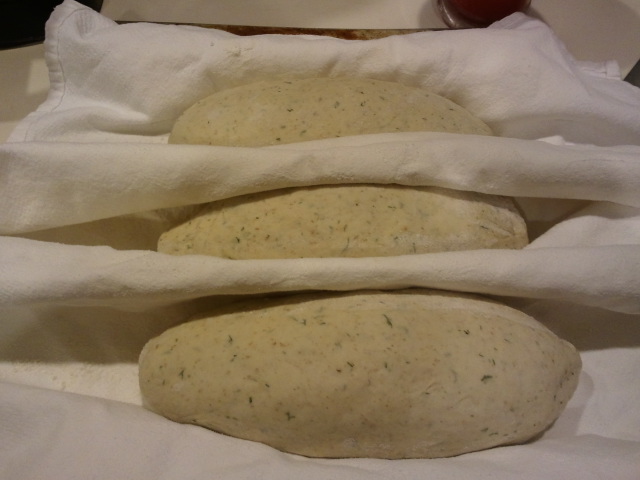 and then her great finished product... I think Nancy Silverton would be proud of my sister.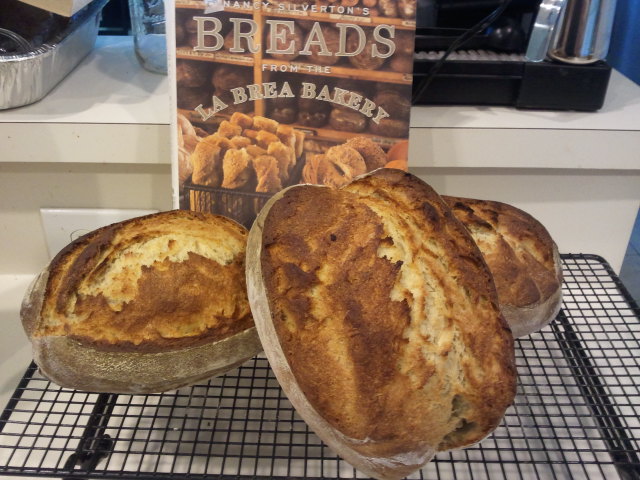 then there is this great crumb shot... she really likes the bread and will be making this one again and again.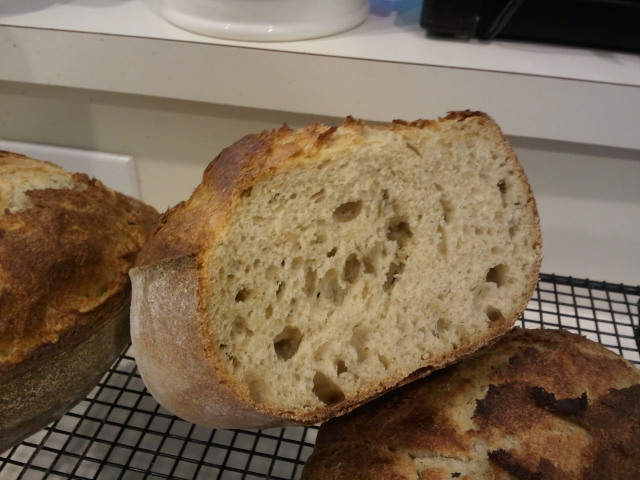 Our beloved Lucy spent the night in my sister Barb's "summer room" which has stayed a beautiful 35 degrees for weeks... perfect for a nice leisurely retard... but with Lucy showing up, the silly room dropped to 3 degrees... do you know that 3 degrees FREEZES baskets of bread dough... yeah, it does....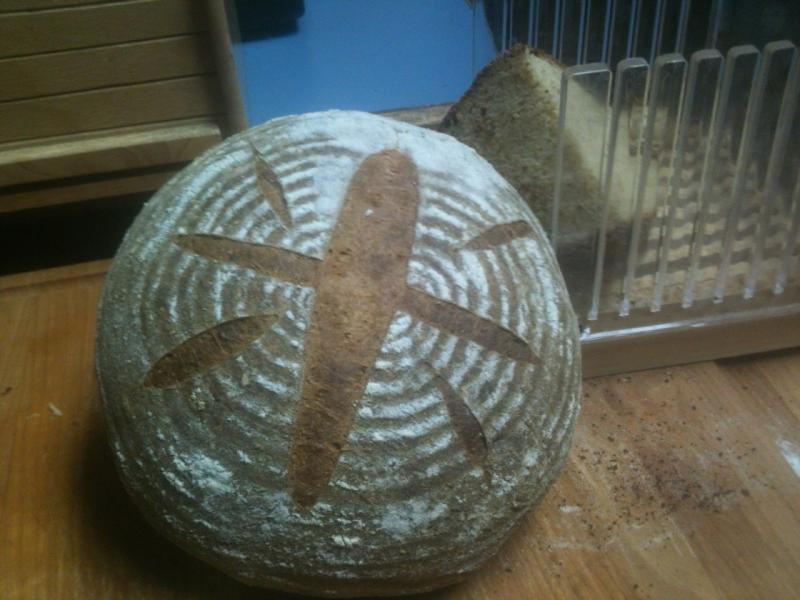 they turned out beautiful, but took a long time getting up to the requested 62 degrees, once brought inside.... She says the crumb is a little dense but the taste is good.
While waiting for those rounds, Barb made these great "Cottage Cheese and Dill" loaves... in loaf pans, since her baskets were full of frozen rounds... they turned out awesome...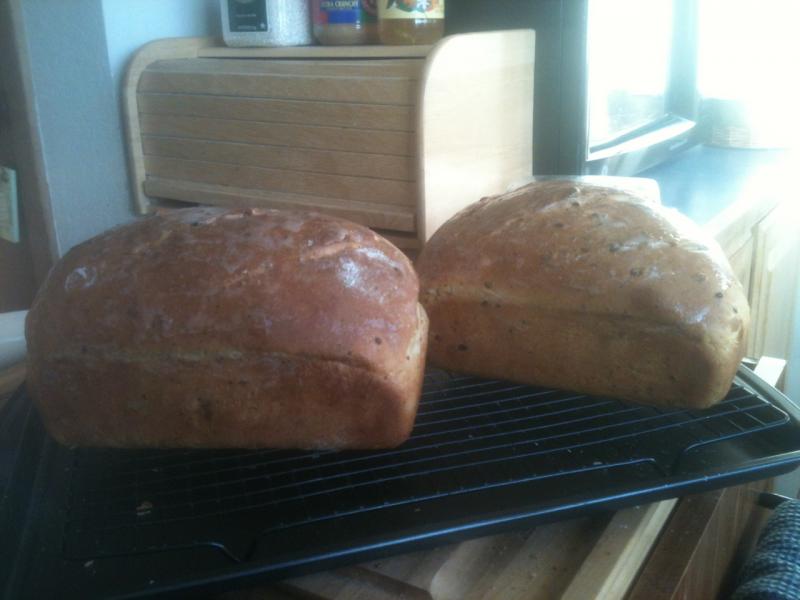 Her husband pronounced them deeelicious... and that is what it is all about! Very good bread many loaves over in Washington!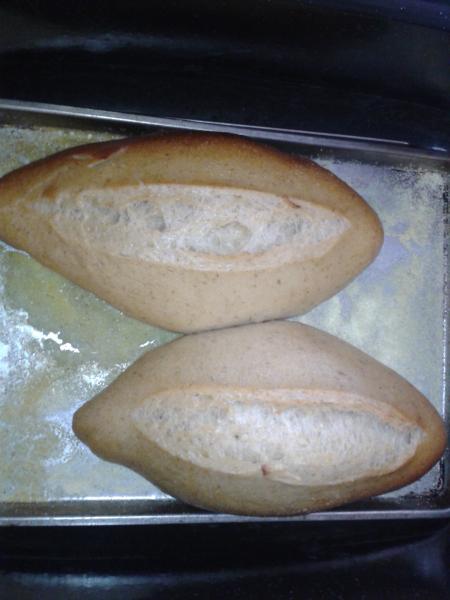 I made mine in the football shapes that Nancy Silverton recommended... my slashing is too perpendicular... and the loaves don't look as brown in the above picture...made sure they were 205 degrees, tastewise,  they are very good.  
The author says that the sandwiches made with tuna... are awesome with this bread and my husband agrees with that statement!
.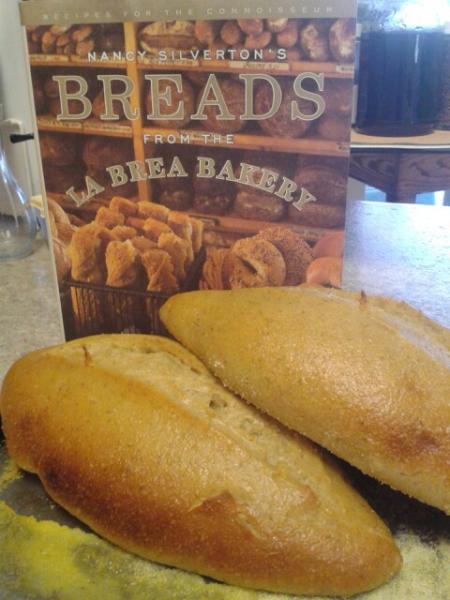 Nice toasty loaves that look sourdoughy and beautiful.  The crumb seems a lot denser than Helen's with her nice big holes... ah... I will achieve those some day.  
We keep striving to learn more and more and we keep having fun,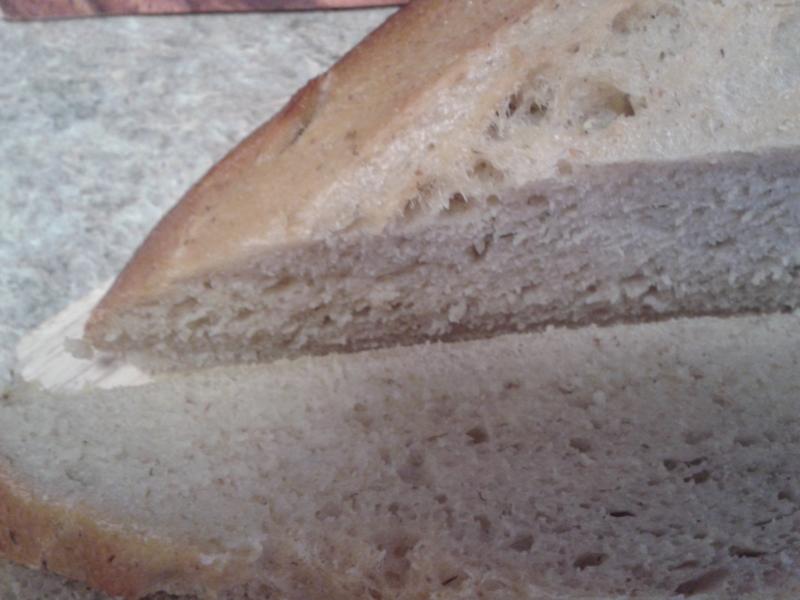 It is Barb's turn to pick the bake for next week...    
We had fun doing this one, whenever we do a Silverton, we get to visit for a few more days since her breads tend to be more 2 or 3 day breads... loving the baking together and sharing our results.  Getting close to Valentine's Day... and my challenge of the rose loaf... aaccckkk!
See you here, happy baking,
Diane