January 15, 2013 - 7:35am
We 3 gmas baked Rum Walnut Bread
We 3 made "Cinnamon Rum Walnut Bread" from In Nonna's Kitchen, by Carol Field. Of course, as per our usual show of different personalities we each took a different spin on things.  Helen made her wonderful loaves in more of a swirl design.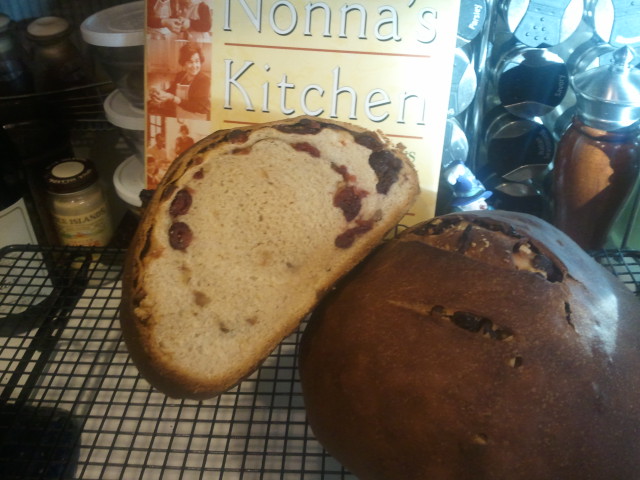 What a beautiful dark brown crust she has and the crumb looks delicious.  Helen put her personal touch on these loaves and calls then "Cranberry Walnut Swirl Bread" she is keeping the "rum" a secret, I bet.  Looks lovely and probably tastes even better.
Barb, also made the dark loaves and her crumb is also AWESOME!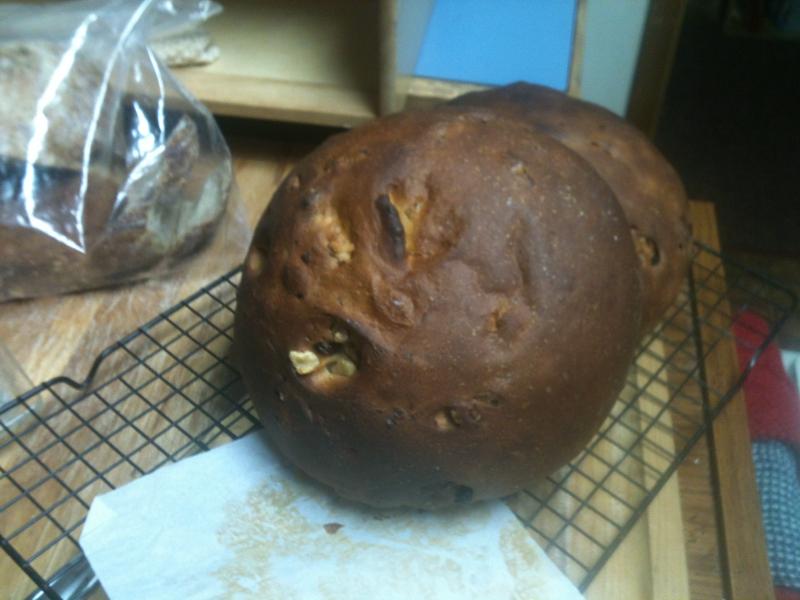 You can see her walnuts trying to jump out of the loaf... beautiful and so full of goodies!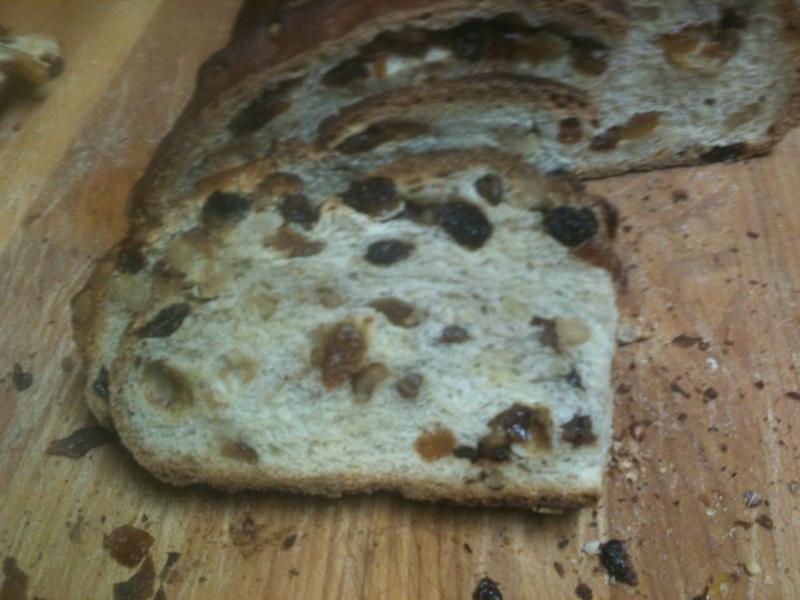 Those slices are a meal in themselves... like another loafer we know! ;-) Great job here too, my sisters are great bakers... and even greater sisters!
My loaves went pretty much to recipe, except I chopped my walnuts really small since my husband says he can't eat walnuts that are too big. (?)...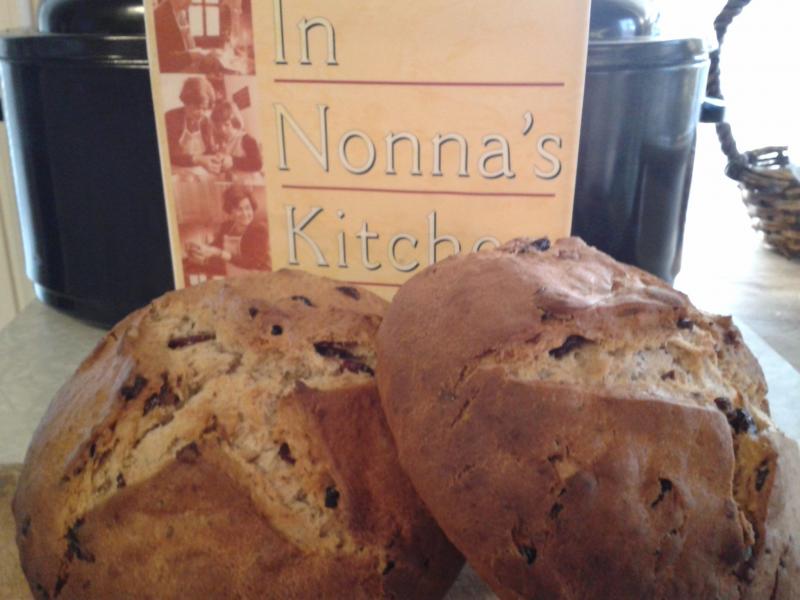 As you can see, my loaves were not left in the oven to brown as much as my sister's loaves.. and hindsight being all that it is, they should have stayed in longer. Crumb is a little underdone. My husband says this is the best bread I have ever made... (must be the rum talking).. LOL...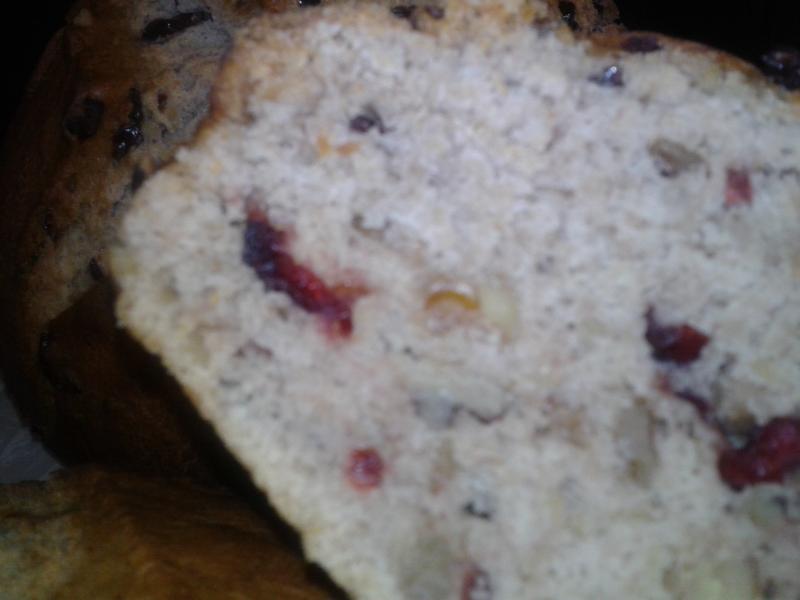 You can see where some of walnuts missed the smaller chopping. It is full of good stuff. It is actually a bit darker than shows in this picture.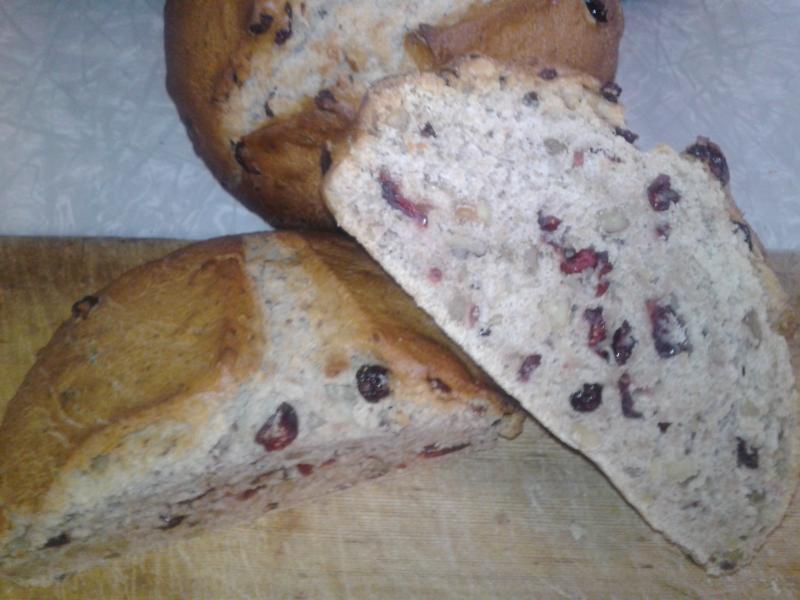 All in all it was a good baking day... to accompany those great meals... Helen and I made Spinach and Cheese (homemade ricotti +) stuffed Manicotti and Barb's dinner was beef roast, gravy and green beans...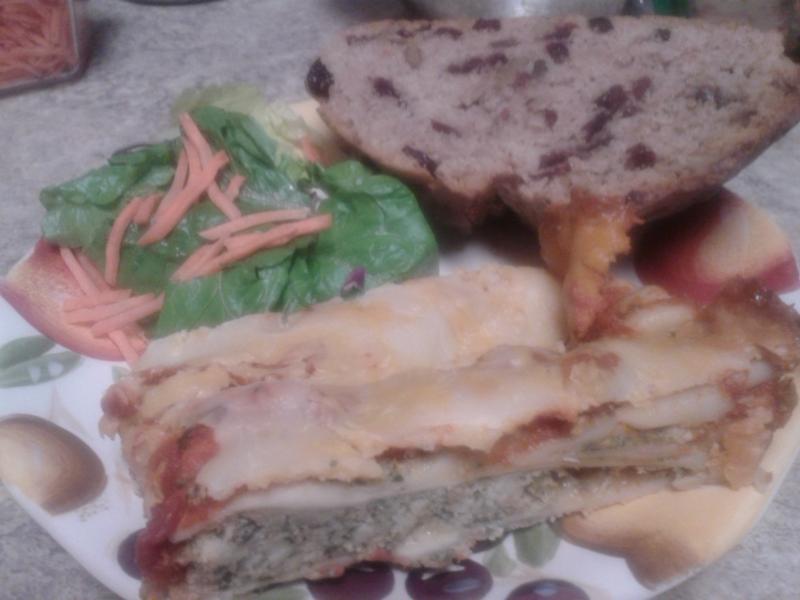 The manicotti recipe was from "AllRecipes.com" and was the best I have ever made... a definite keeper! It all cooked together so beautifully I couldn't get the manicotti noodles out whole... Delicious stuff.
We enjoyed our day and enjoyed visiting with each other and now with ya'll... Lucy pretty much stayed out of the kitchen. In Granbury, TX we woke to our first dusting of light snow for the season.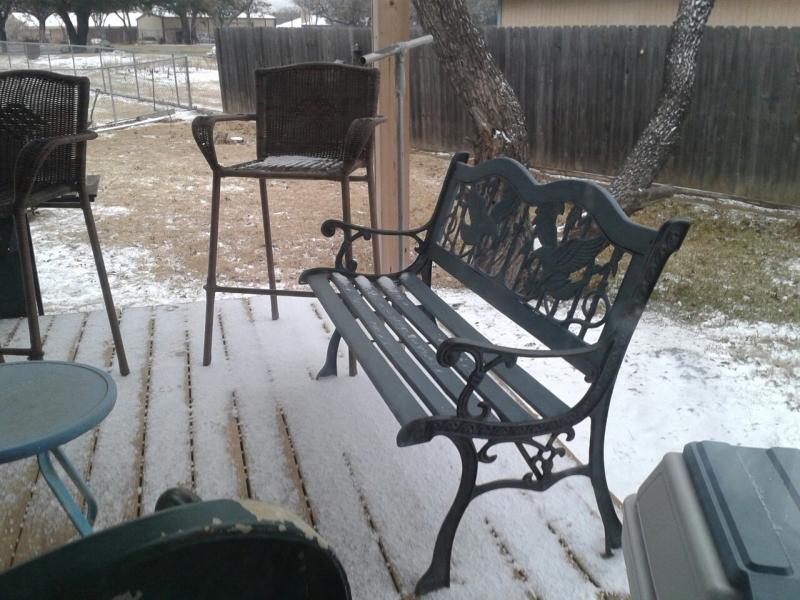 Nothing to compare to what Barb gets just 50 miles south of Canada... but okay with me! 
Great sharing our baking with all the fresh loafers!
Diane