December 19, 2012 - 4:13pm
Pumpkin Laminated Sandwich Loaf - and other holiday goodies
Sending this toYeastspotting.
Click here for my blog index.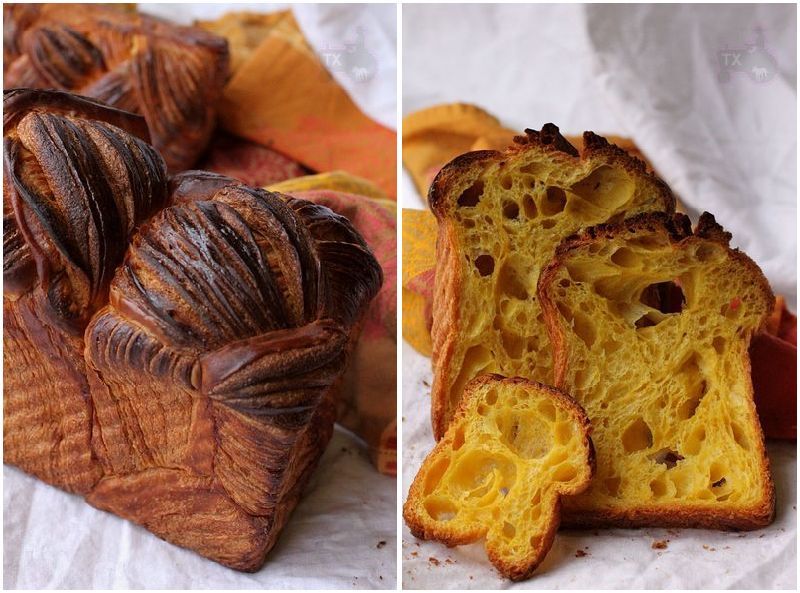 Golden, fragrant, delicious, pretty crust, holey crumb, what's better than these pumpkin laminated sandwich loaves as festive holiday gifts? Ok, maybe sourdough panettones are as good, but these come close.
Procedures are similar to what was posted before(here), but ingredient ratios are a bit different to accomodate pumpkin puree:
-levain
starter (100%), 44g
water, 75g
bread flour, 134g

1. mix and leave at room temp for 12 hours.
-final dough
bread flour, 361g
pumpkin puree, 155g
water, 60g
egg, 77g
sugar, 52g
salt, 10g
instant yeast, 7g
butter, 41g, softened
levain, all
roll-in butter, 245g
2. follow the instructions here: http://www.thefreshloaf.com/node/26357/laminated-sandwich-loaf-best-both-worlds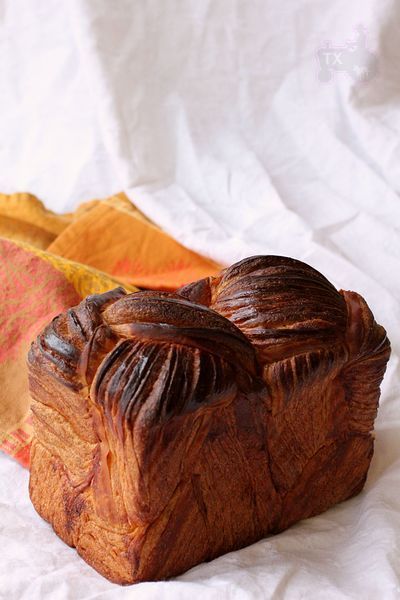 Another difference is that this time I folded twice, each was a 4-fold, less layers than one 4-fold then two 3-folds here, but more layers than one 4-fold then one 3-fold here.  The more layers the more holes, but they will be smaller, the less folds the less holes even though they are larger.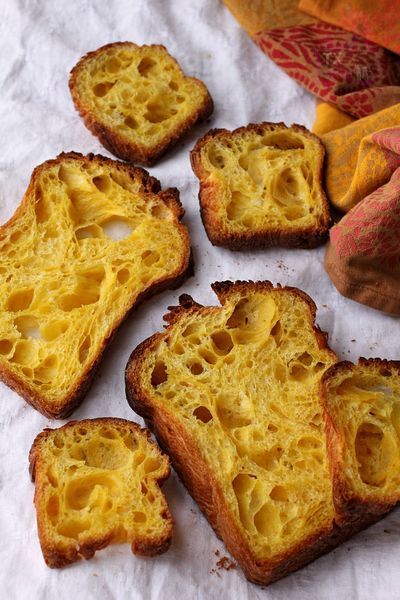 Peopel are as taken by the layers on the crust as the open crumb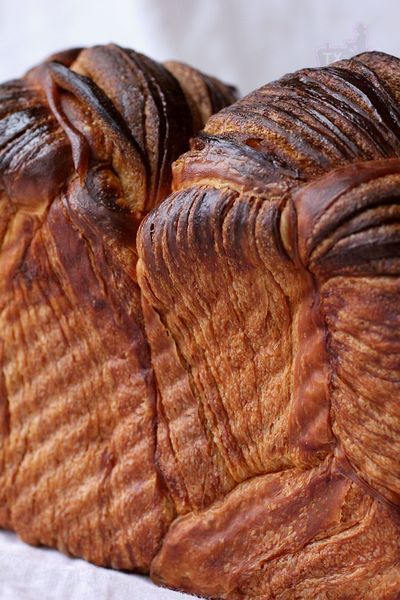 The dough makes mroe than one sandwich loaf, here are some mini loaves. Nice stocking stuffers?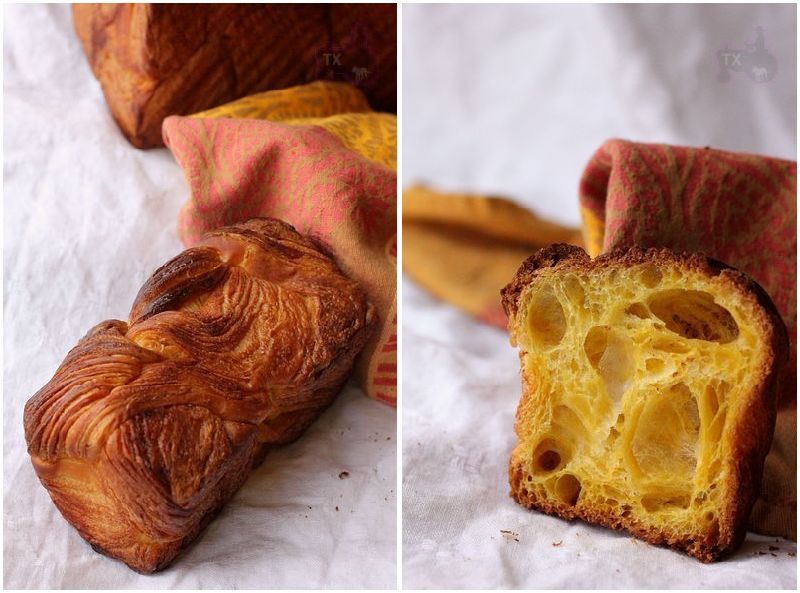 -------------
Going with the holiday pumpkin theme, fueled by my recent addiction to perfecting pie crust, here's a pumpkin pie. THE best pumpkin pie I have ever made/eaten.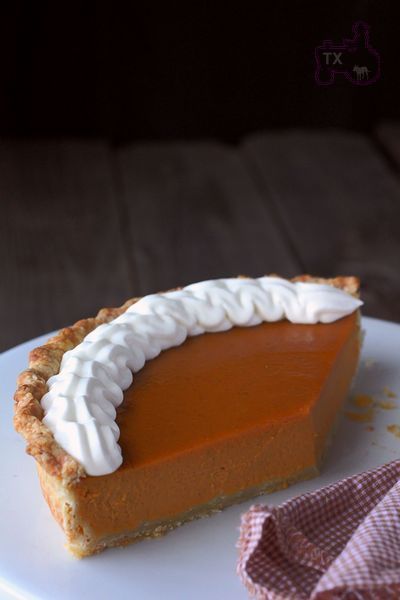 Cooks Illustrated sometimes gets too nerdy and fussy, but this time they got it right. Recipe can be found here, I only use the filling recipe though.

The reason I love this pie is because it's not overloaded with spice. With the addition of sweet potato puree,natural pumpkin flavor shines through, and texture is silky indeed. Pumpkin spice ratio is controlled, and a full tsp of salt makes the flavor profile very sophiscated. However, if you eat pumpkin pie for the strong "spice" flavor, this is probably not for you.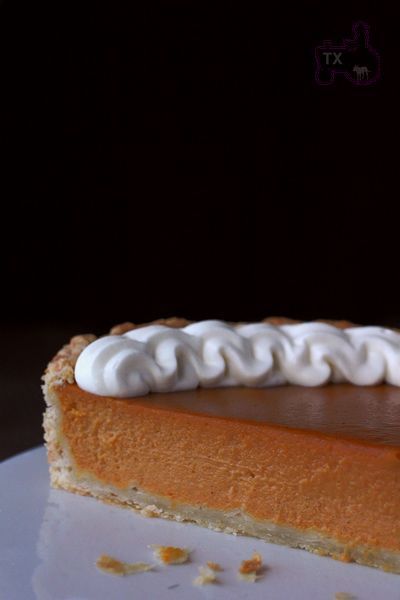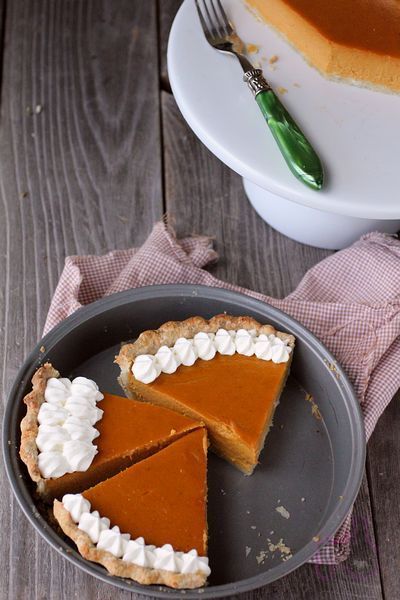 ----------------------------------------------
I modified this pinwheel cookie recipe to combine two of my favorite flavors: chocolate and matcha.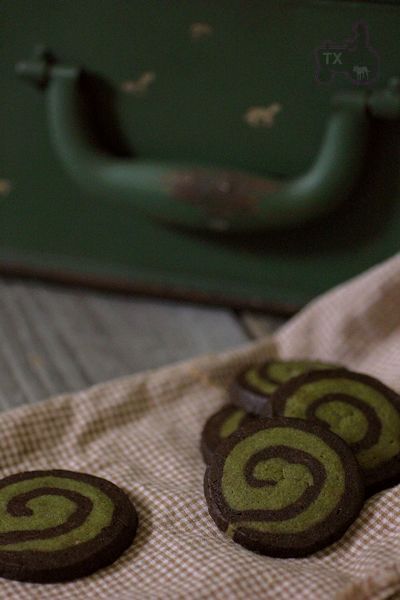 Not the easiest cookies to make, but the look and flavor combo made the extra effort worthwhile.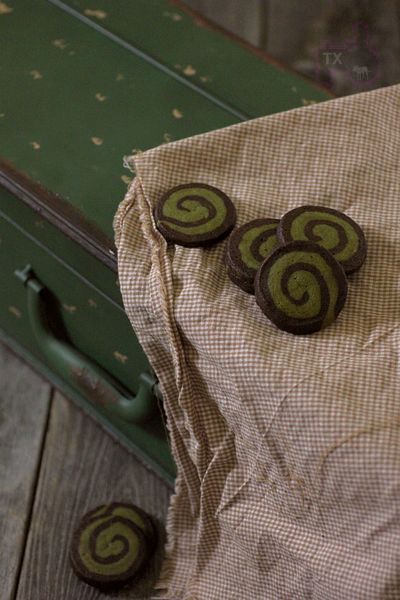 ------------------
Pignoli cookies, recipe from The Italian Baker by Carole Field

Crispy and fragrant, it also uses only egg whites, which I have 60+ left over from panettone and pie making.