December 17, 2012 - 2:29pm
Sourdough Panettone 2012 - Iginio Massari's Recipe
Sending this to Yeastspotting.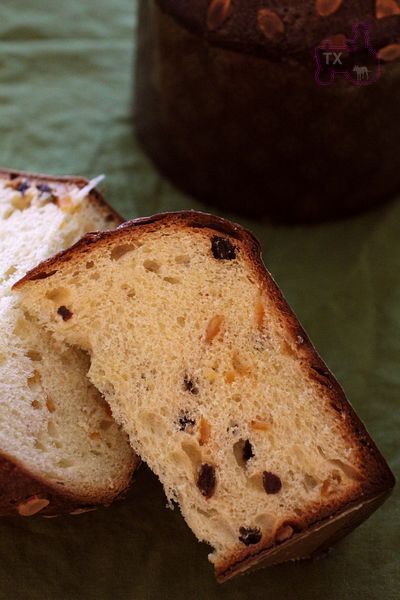 Sourdough panettones have become holiday gift of choice from me to my friends, they are amazed by the look, the smell, the taste, and the labor/time that's involved, certinally leaves a long lasting impression ... until they ask for it again next Christmas! This year I was inspired by mwilson's post here: http://www.thefreshloaf.com/node/30801/perfect-panettone. Many thanks!
This recipe is originally from Iginio Massari, which is very close to the one I made last year (here) in terms of butter/yolk/sugar ratio. However, there's a main differece in procedure: Francesco Elmi's formula last year has a lot more butter/yolk in the first dough, while Iginio Massari's version has most of butter/yolk in the second dough. This small change does lead to quite a bit of difference in fermentation timing and final taste.  Francesco Elmi's formula require a longer rise time for first dough (since it's richer, 14 hours for me), but the 2nd dough only took 5-6 hours; Iginio Massari's first dough took less time (it's leaner, 11 hours for me) and is easier to knead, however both rising and kneading for the 2nd dough took longer (8 hours for me). There's also a subtle difference in terms of flavor profile. If I remember correctly, last years's version is a tiny bit more tangy than this years. Both are decliciou and light, just ... slightly different.
For each batch I can only make two loaves since that's how many my ad hoc proof box would fit. In fact I have so far made 3 batches,  expecting to make at least one more -- that leaves 68 leftover egg whites! Just like last year post holiday days, a lot of angle food cakes are coming my way.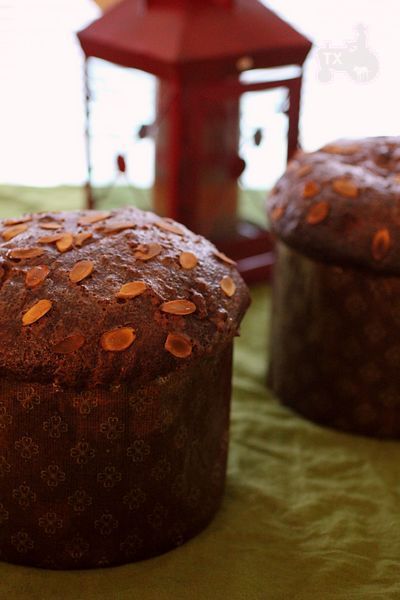 One thing make sourdough panettone great holiday gift is how long it keeps. I am mailing a couple to other cities (one is even on the way to Canada!), even after 5 days on the road, they would still be moist and fresh.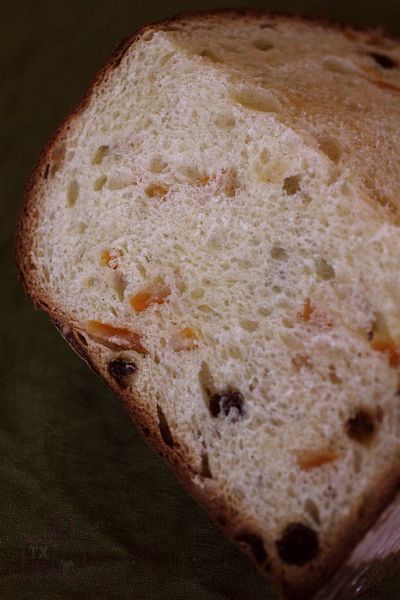 Light as air ... which leads to a question my friends always ask me: is it a cake or bread?