December 11, 2012 - 5:13pm
Pumpkin Croissant - with two kinds of fillings
Sending this toYeastspotting.
Click here for my blog index.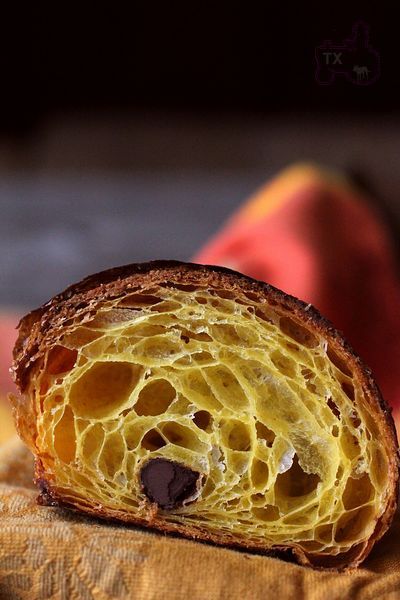 Holiday season is pumpkin season. Pumpkin in dishes, in pies, in cakes, in breads, and in croissants!
Pumpkin Croissant with Sourdough Starter
Note: for details and tips on making croissants, please see this post & this post.
Note: this recipe makes about 12 large danishes.
-levain
starter (100%), 35g
water, 59g
bread flour, 105g

1. mix and leave at room temp for 12 hours.
-final dough
bread flour, 422g
sugar, 68g
salt, 10g
instant yeast, 7g
butter, 21g, softened
pumpkin puree, 200g
water, 120g
levain, all
roll-in butter, 287g
1. Mix everything but the rolling butter, knead until medium gluten developement. Then follow the steps here.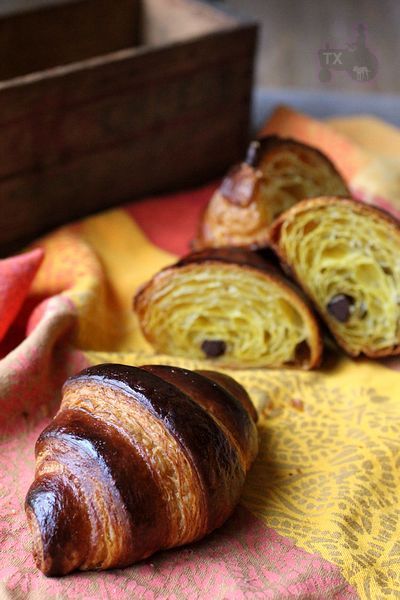 Tried out two fillings. The ones at bottom were filled with dark chocolate, a safe bet that never disappoints; the top ones had a caramelized cranberry walnut filling, how very seasonal! Chocolate ones were easier to roll than the soft/mushy cranberry filling, that's why the bottom ones had more turns and appeared to be fuller/taller.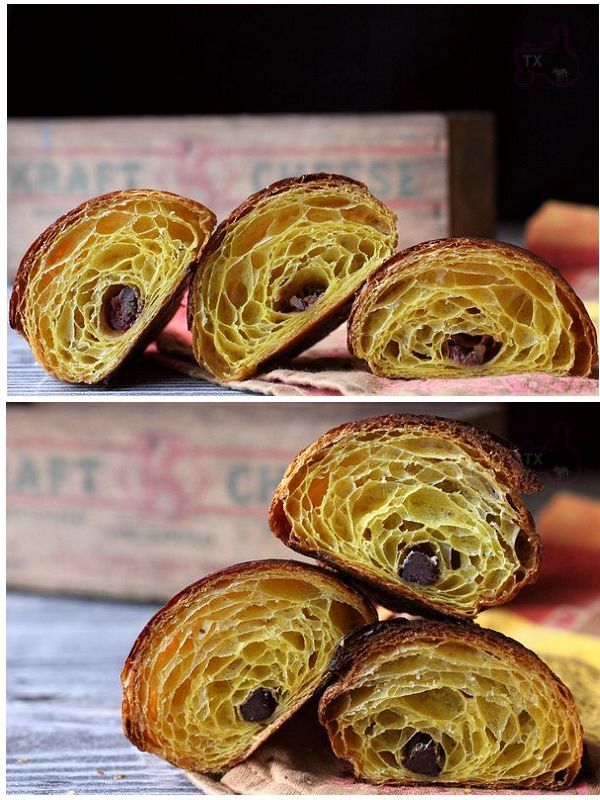 Both had pretty open crumb though. Love the golden hue.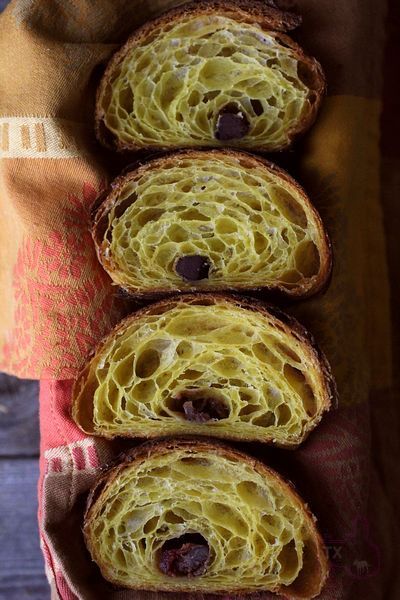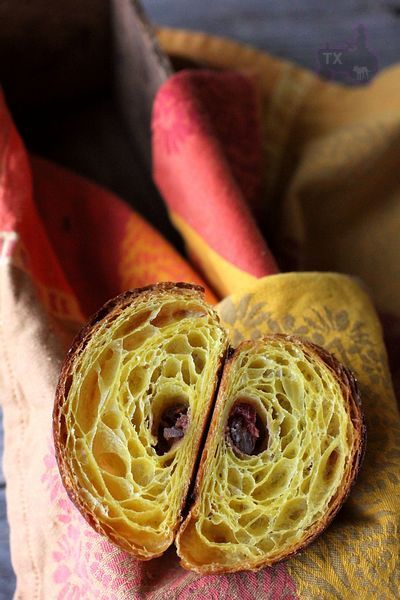 Makes great holiday gifts