November 13, 2012 - 3:50pm
San Joaquin Sourdough: 36 hour cold retardation
As those of you who have made San Joaquin Sourdough know, my procedure calls for a 21 hour cold retardation during bulk fermentation. The length of the cold retardation was taken from Anis Bouabsa via Jane Benoit (janedo on TFL). While I have often increased or decreased the 21 hours by 3 hours or so, I have been wary of a much longer time, because I feared proteolysis would result in unacceptable gluten degradation.
This week, I did (finally) retard my dough for about 36 hours, partly for scheduling convenience but also out of curiosity. To my surprise, the resulting bread was hardly different than those I had retarded for 15 hours less. There was no discernable difference in flavor, although I had expected a more pronounced sourdough tang. The crumb structure was actually better, in my opinion. The crust coloration was unchanged.
So, here are some photos of the breads made with a 36 hour cold retardation: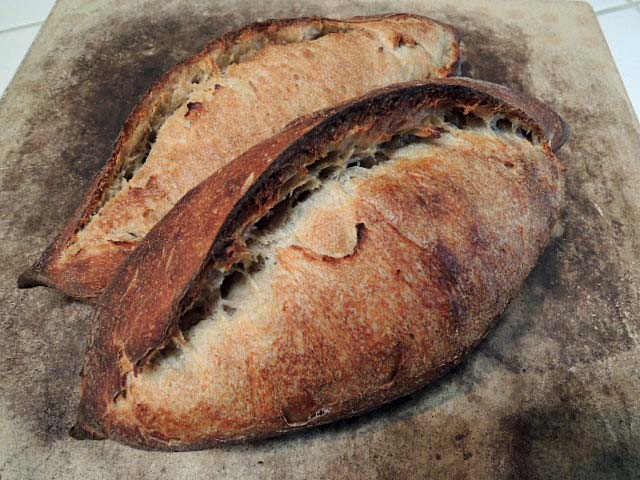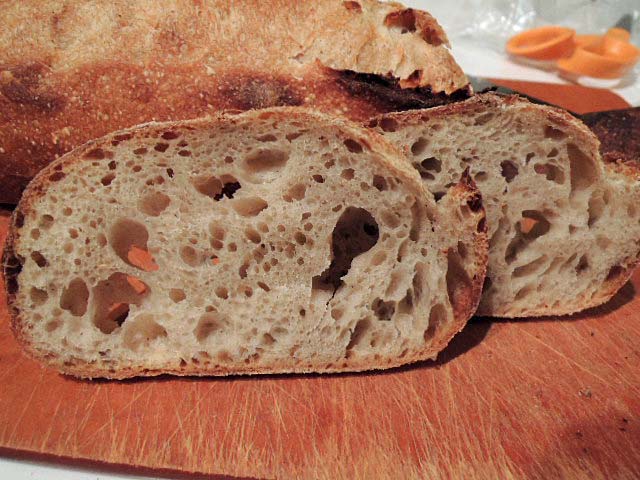 I would be interested in hearing about other bakers' experience with prolonged cold retardation of sourdough dough.
Our accompaniment to this bread was Chicken Paprikash.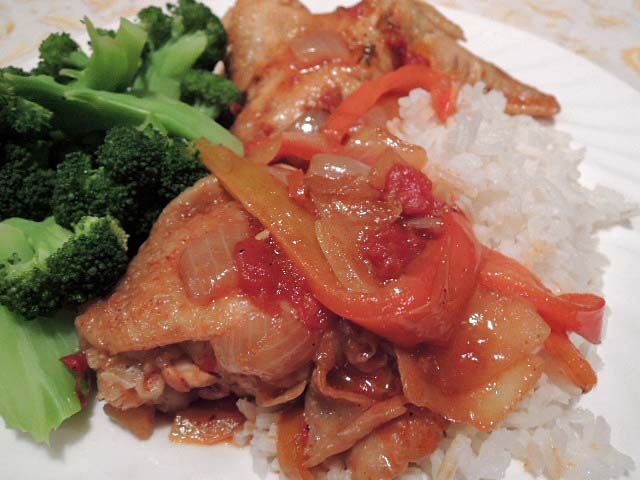 David