October 11, 2012 - 11:34am
Coffee Croissant - match made in heaven
Sending this toYeastspotting.
Click here for my blog index.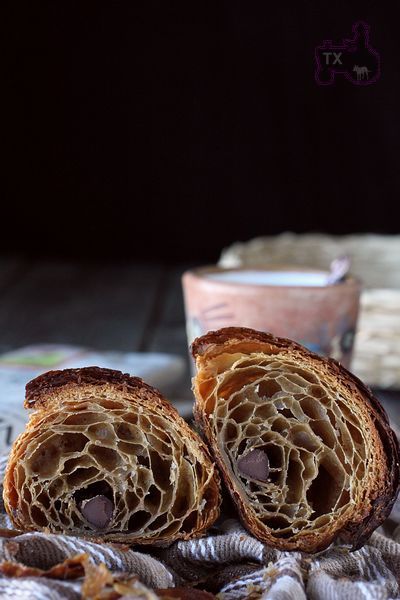 Everyone knows coffee and croissants go well together, in fact, they are even better if coffee is made INTO croissants. This formula is very similar to the matcha one I made earlier, filling is chocolate instead of red bean paste, and espresso powder instead of matcha powder.

Coffee Croissant with Sourdough Starter(Adapted from ABAP)
Note: for details and tips on making croissants, please see this post & this post.
Note: this recipe makes about 12 large danishes.
-levain
starter (100%), 35g
water, 59g
bread flour, 105g

1. mix and leave at room temp for 12 hours.
-final dough
bread flour, 422g
water, 148g
milk, 128g
sugar, 68g
salt, 10g
instant yeast, 7g
butter, 21g, softened
espresso powder, 12g
levain, all
roll-in butter, 287g
1. Mix everything but the rolling butter, knead until medium gluten developement. Then follow the steps here.

Coffee, buttery laminated dough, chocolate filling, the fragrance alone is unbelievable. Makes anyone a morning person.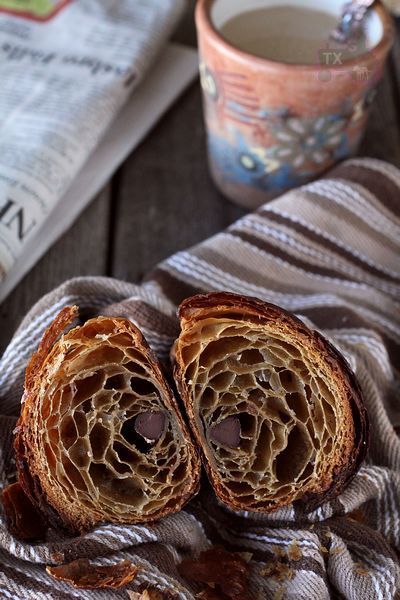 I have been "criticized" for cutting a croissant. "They" say a croissant must be torn into with bare hands, so, here we go. Tearing or cutting, a well made honeycomb crumb and a shattering crispy shell are revealed euqually well.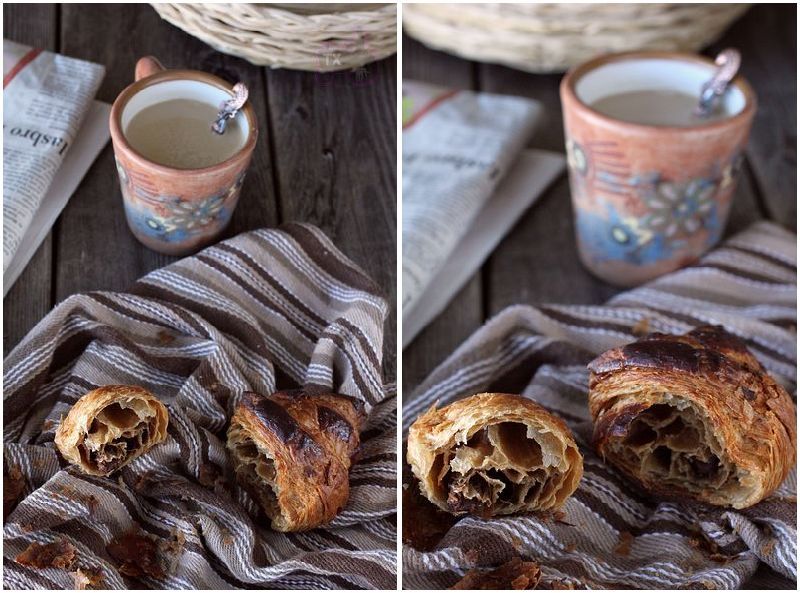 The most important thing is that: it's insanely delicious.