October 2, 2012 - 12:53pm
Rye Spelt Sourdough - with rye flakes
Sending this toYeastspotting.
Click here for my blog index.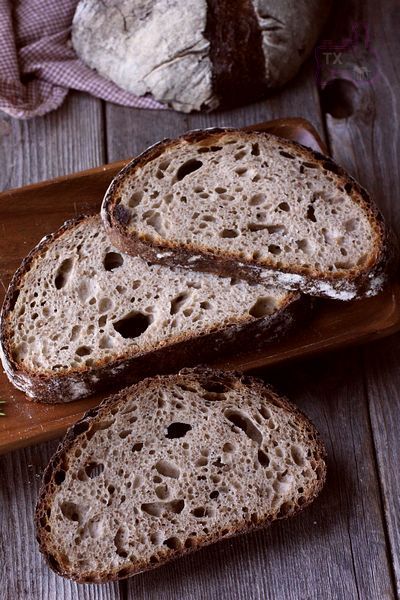 This formula was inspired from a bread in "Bread", however, it's been modified a lot. It's a whole grain heavy loaf with 25% rye flour (all in levain), 25% spelt flour, and 14% rye flakes. The rye flakes were recently "re-discovered" from bottom of the bin, after being soaked in hot water overnight, they added significant moisture to the crumb. Since the levain ratio was much higher than I usually do (25% of flour in levain, comparing to my usual ~15%) and my rye starter is ultra active to start with, bulk rise and proofing were much faster than I expected. I made it a couple times to arrive at the optimal hydration level and fermentation schedule. 
- Levain
rye starter (100% hydration), 6g
water, 94g
rye flour, 113g
mix and rise at room temp for 12 hours.
- Soaker
rye flakes, 65g
boiling water, 130g
mix and soak with cover for 12 hours
- Dough
bread flour, 227g
spelt flour, 113g
water, 170g
salt, 8g
levain, all
soaker, all
2. Mix everything together, autolyse for 20 to 30min,mix @ medium speed for 3-4 min until gluten starts to develope.
3. Bulk rise at room temp (~75F) for about 2.5hrs. S&F at 30, 60, 90, 120min.
4. Shape, put in basketes smooth side down, proof for about 1 hour at room temp (the kitchen got pretty warm, about 80F). Score.
5. Bake @ 450F for 15 min with steam, then @430F for 35min. Turn off oven and leave loaf inside for 10-20min with the oven door cracked open.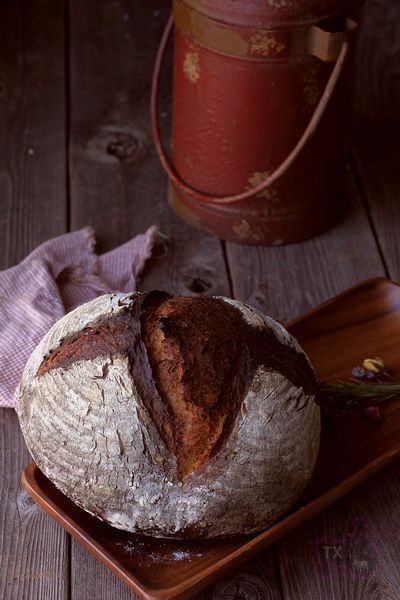 I tend to like a very bold bake, with cracking crust and nice ears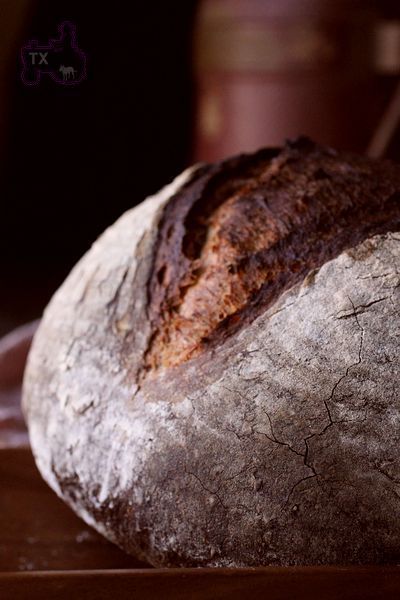 It's fairly tricky to adjust hydration for whole grain heavy loaves. Too much, the relatively weak dough won't hold shape, and crumb would be too wet and sticky; too little it would be dry and crumbly. Took a few tries, but worked out great for this one. Crumb is fairly open for such formulas.

Rye and spelt make a great flavor combo.