Spicy Light Rye Sourdough - if you can't take the heat...
Sending this to Yeastspotting.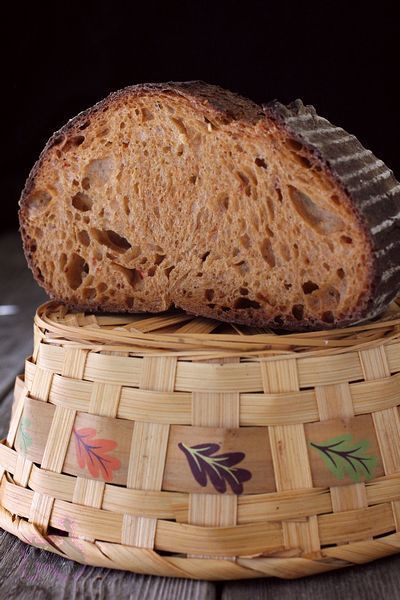 Got some Mexican red chili powder and red pepper flakes, holy moly, are they hot. Made some nice stews, then my thoughts automatically turned to bread...
Spicy Light Rye Sourdough
Note: make a 900g loaf
- levain
whole rye, 77g
water, 61g
rye starter (100%), 8g
1. Mix and let rise 12-16hours.
- final dough
bread flour, 456g
water, 300g
salt, 11g
Mexican red chili powder, 1TBSP
Mecican red pepper flakes, 1TBSP
all levain
2. Mix everything, autolyse for 20 to 60min,mix @ medium speed for 3-4 min until gluten starts to develope.
3. Bulk rise at room temp (~75F) for about 2.5hrs. S&F at 30, 60, 90min.
4. Shape into batard, put in basketes smooth side down, put in fridge over night.
5. Next morning take the dough out to finish proofing, about 70min for me. Score.
6. Bake at 450F with steam(either put in preheated cast iron pot and cover with lid, or put dough on preheated baking stone and pour water in another cast iron pan to create steam) for the first 15min, take out the pan with water, keep baking for another 30-35min. Turn off oven and crack the door open a bit, and leave the breads inside for 10min before taking out.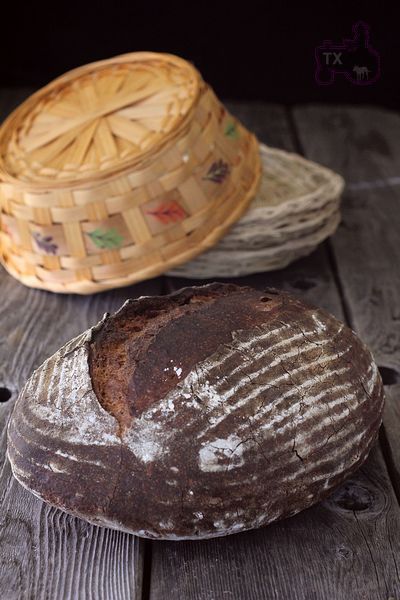 Nice ears

REALLY nice crackling crust. Apparently steaming and baking temp/time hit the right combo this time, the crust is heavenly.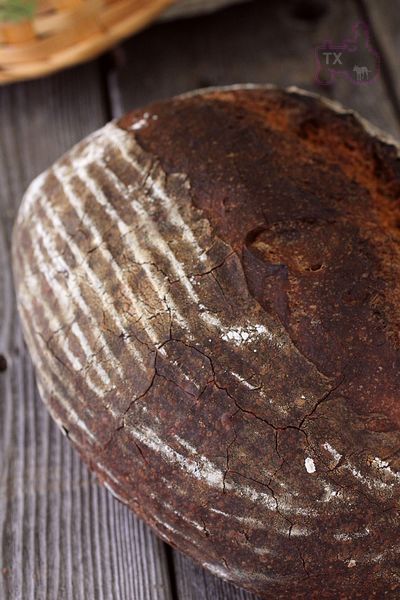 Since the chilis are potent enough, flavor is noticably spicy, which is just fine with me.