Granville Island Beer Bread
Hello everyone,
When checking out last Friday's Yeastspotting post, I saw two posts for Granville Island Beer Bread
(both breads looked fantastic!).
Looking at the posts, I saw The Bread Baking Babes selected this bread for the April challenge.
Granville Island Brewing's beers are available at a nearby store (perfect!) –
I thought it would be fun to pick up some of this beer and participate in this month's challenge  :^)
Asiago cheese and fresh garden chives (one of the things I just love about April!) are the add-ins for this loaf.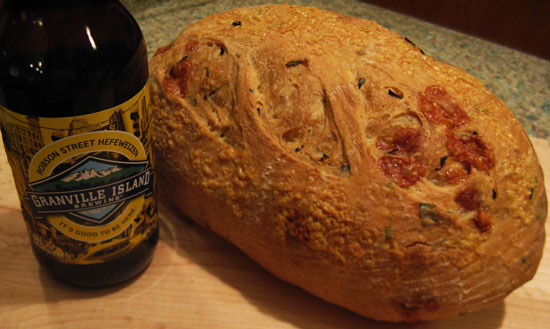 The dough bubbled up happily during fermentation, and was a joy to shape – no stickiness at all.

The bread has a very delicate flavor with the chives, and the asiago is a very tasty addition to the crust!
The grated cheese didn't want to stick to the loaf very well, so I didn't get as much on the outside as I wanted to…
I was so inspired by Natashya's completely-cheesy-crusted loaf but it didn't turn out looking as good as hers!
Crust and crumb shots:
... melty-cheese on the crust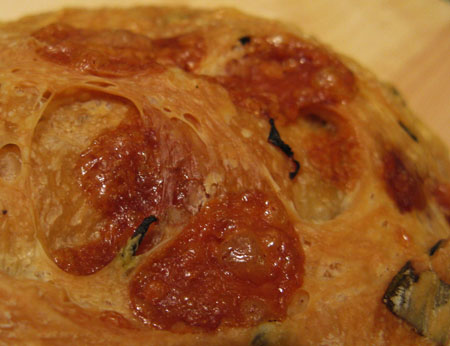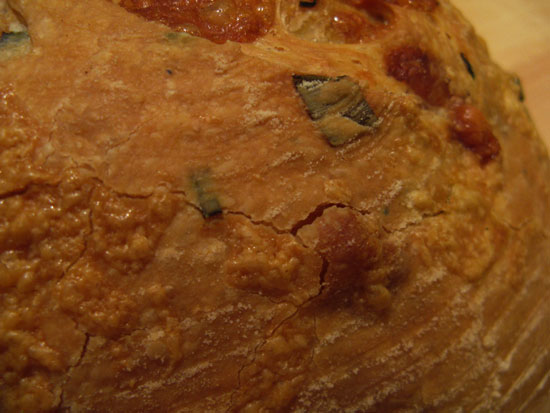 ... crackles
... crumb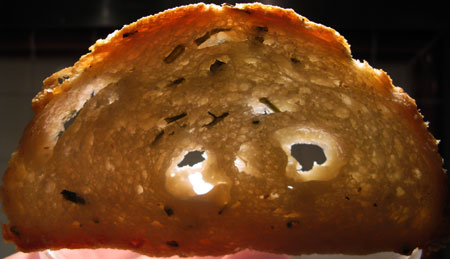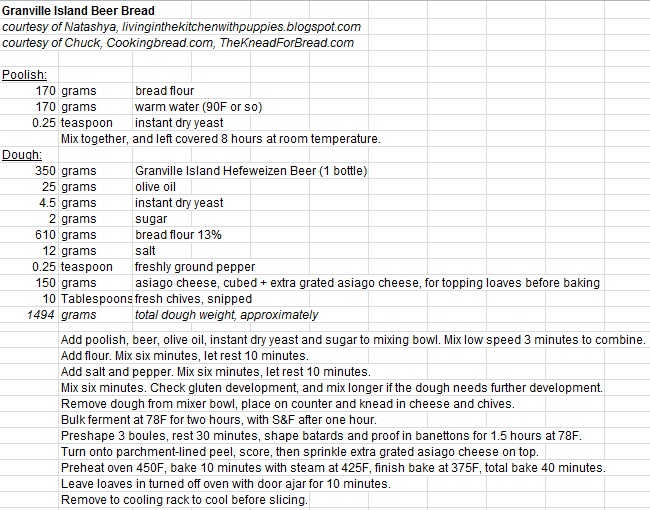 Thank you Natashya for hosting the challenge, and to Chuck for the original recipe!


Happy baking everyone,
:^) breadsong
Submitted to YeastSpotting