Sourdough Rye Onion Rolls - my take on Norm's well loved Onion Roll recipe
Sending this to Yeastspotting.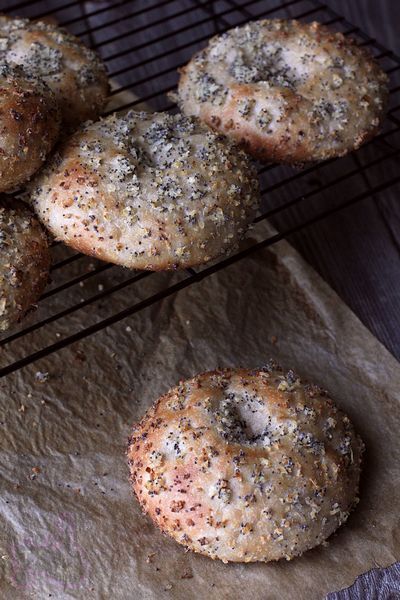 Norm's Onon Roll is one of the most beloved recipes on TFL, as well documented here. It can also be found in "Inside the Jewish Bakery", a book well worth reading/owning. I have made this formula exactly as is before, however this time, I took the two things I like the best about this recipe and changed the rest:
1. The onion filling recipe using dried onion and poppy seeds is what makes this bread so tasty. I used the formula from the book:
dehydrated chopped onion, 45g
boiling water, 340g
oil, 14g
poppy seeds, 10g
salt, 4g
-mix boiling water and dried onion, soak for at least 30min
-drain and use paper towel to dry onion mixture well, reserve onion water for dough
-mix in oil, poppy seed, and salt. Cover, keep refridgerated for up to 2 weeks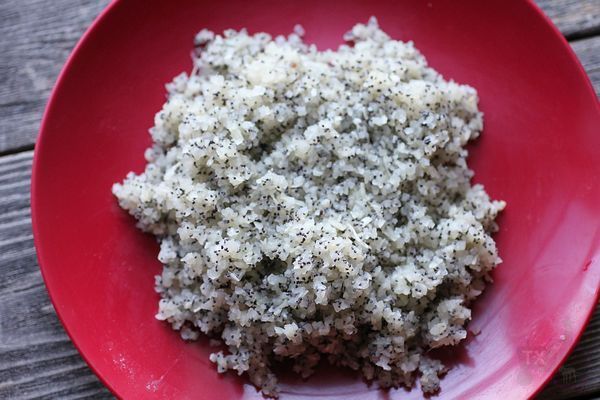 2. The shaped rolls have to be "fully" proofed to keep the flat profile and the signature dent in the middle. By fully proofed, it means when I press the dough with my finger, it won't spring back at all, yet it won't collapse either.
Norm's original post and the recipe in his book use a lightly enriched sweet dough for this bread. I decided to use my own sourdough rye dough instead, making use onion water from the filling formula above.
Note: makes 7 rolls
Note: total flour is 270g
-levain
rye starter (100%), 11g
water, 19g
medium rye 35g
1. Mix and let fermentation at room temp (73F) for 12 hours.
- Final Dough
bread flour, 189g
rye flour, 41g
egg, 32g
sugar, 19g
salt, 5g
onion water from filling, 57g
heavy cream, 116g
levain, all
1. Mix everything , knead until moderate level of gluten developement. A relatively thin windowpane can be stretched, but holes can appear.
2. Rise at room temp for 2 hours, punch down, put in fridge overnight.
3. Divide into 7 parts, round, rest for 1 hour.
4. Smooth side down, press into onion filling mixture, flatten into 1inch thick disks. Filling side up, put on baking sheet, cover.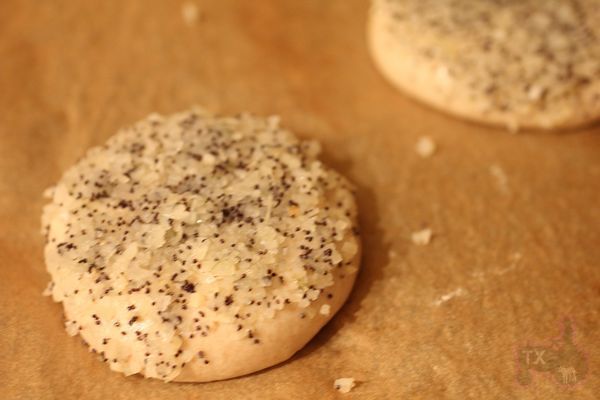 5. Fully proof at room temperature. About 6.5hours at 72F. Press a hole in the middle, the dough should not spring back, nor should it collapse.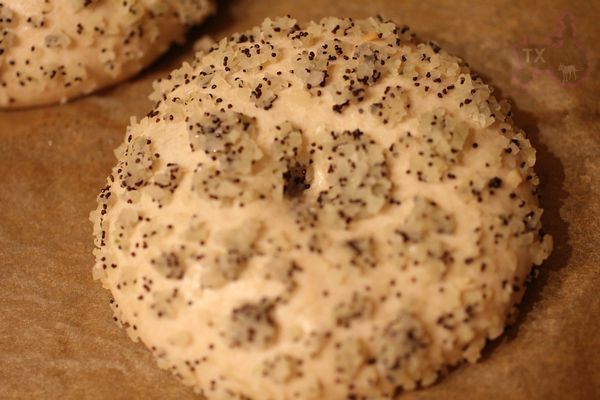 7. Bake at 400F for 15-20min.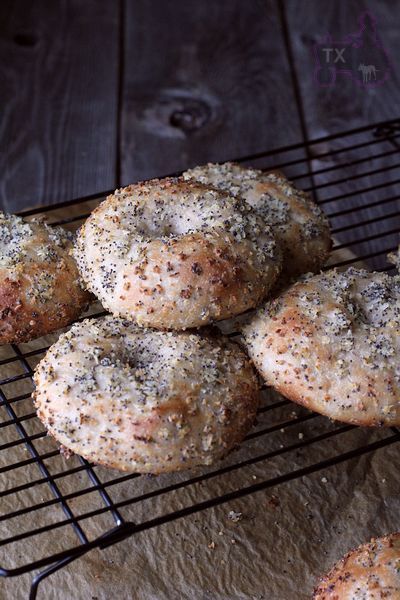 Rye sourdough complements well with onion flavor. Crumb is fluffy and soft.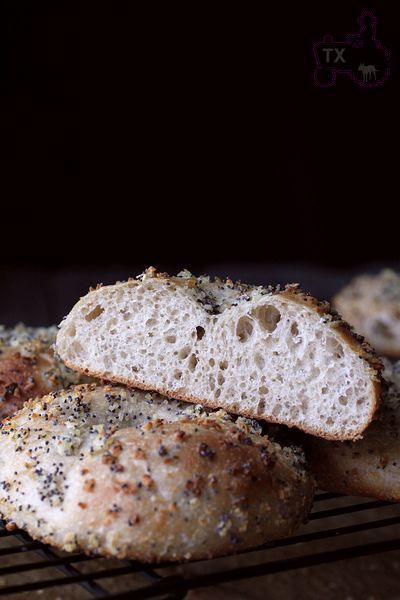 Thank you Norm for the inspiration!