I'm distraught and need the help of folks who routinely produce beautiful breads in gas ovens.
I'm distraught and really need the help of Fresh Loafers who routinely produce beautiful breads in their gas ovens.  I retired my old electric range in a recent remodel and installed a Capital Culinarian gas range with convection. It's a powerful, very well made pro-style range (with no electronics to go wonky with steam). With my electric range, I produced crusts like this: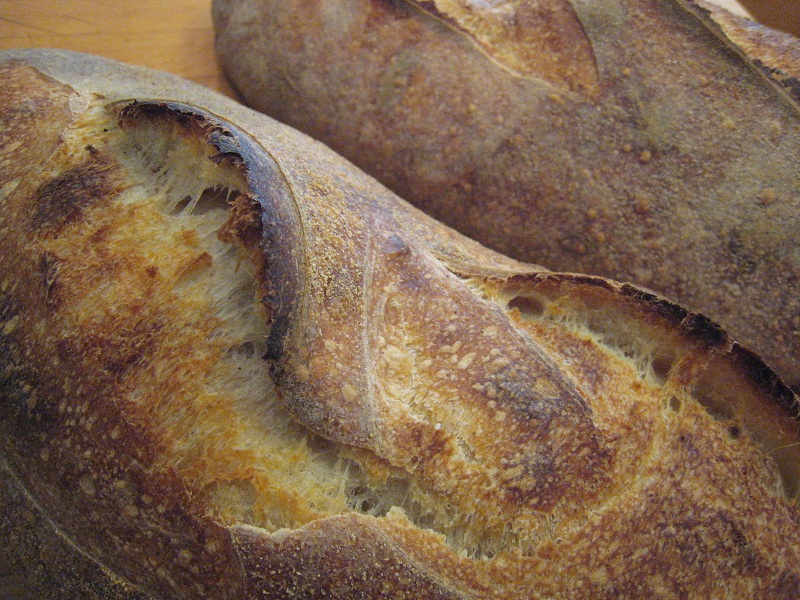 And this is the sad puppy I just pulled out of my gas range: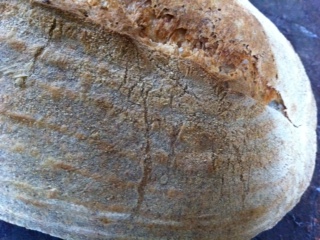 The darkest color is the grigne  -not good.  
At first I did the same set up as in my electric - fibrament stone on bottom rack, upper rack had two aluminum pans with lava rocks that were, like the stone, preheated. As I loaded the breads, I added towels soaked in boiling water to the stones.  I steamed for about 12 minutes and then removed steaming devices and turned on convection. Oven temp is 475.
Thinking that maybe I was oversteaming, this time put the stone in the lower (but not lowest) rack. I put one pan of lava rocks and then one wet towel in as bread loaded. Removed steaming device after 8 minutes.  Result: same sad crust.
I don't know what to tweak next. Please, tell me all is not lost and that I can actually produce lovely breads in a gas oven, and please tell me what steps I should take next (and why). 
I should note that I haven't tried covering the bread -- I like making baquettes and batards and don't like the constraint of covers. (That said, I'll probably try a boule in a cast iron pot this weekend).
Most appreciative of any advice you can provide.