Sweet Potato Sourdough with Walnuts
Sending this to Yeastspotting.
We live in downtown Seattle with lots of good restaurants, however very few of them have good bread.  The other day, I went to a pretty upscale bistro nearby for lunch, great food but the "baked on site sourdough bread" was below average. The baguette was tight crumbed and hard to chew, the walnut sourdough was also tough with little flavor. It's a shame that a place with such fresh and imaginitive menu doesn't pay more attention to their bread offering.
Came home and made this walnut soudough to satisfy my bread craving. Threw in some sweet potato puree, ww flour, and maple syrup for more flavor.
Bread Flour, 228g
WW Flour, 70g
Sweet Potato Puree, 105g
Starter(100%), 105g
Water, 152g
Salt, 5g
Maple Syrup, 18g
Walnuts, 77g, toasted

1. Mix everything but walnuts, autolyse for 20 to 60min,mix @ medium speed for 3-4 min until gluten starts to develope, mix in walnuts.
2. Bulk rise at room temp (~75F) for about 2.5hrs. S&F at 30, 60, 90min.
4. Shape, put in basketes smooth side down, put in fridge over night.
5. Next morning take the dough out to finish proofing, about 70min for me. Score.
6. Bake at 450F with steam for 15min, lower to 420, bake for another 25min.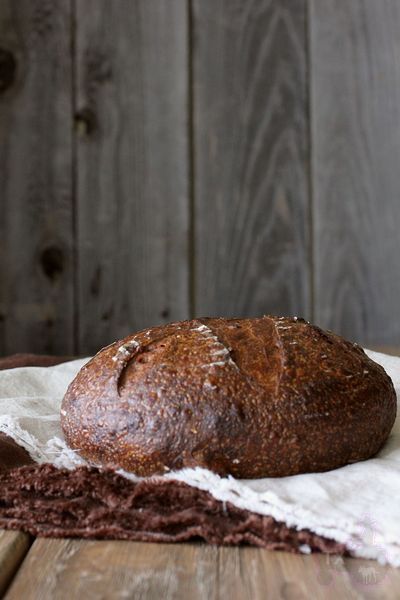 Sutle sweetness from sweet potato works great with sourdough, maple syrup, and ww flour. Walnuts adds fragrance and crunch.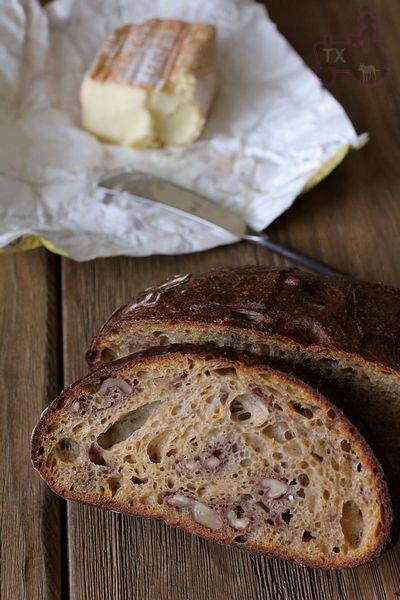 Cheese, red wine, good sourdough bread - my idea of a perfect meal.

I found a very good cheese shop nearby, this German limburger cheese is deliciously stinky (it was compared to "body odor", and I still bought it!).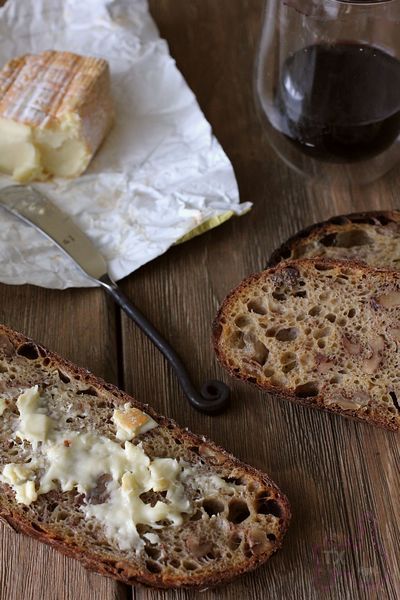 ----------------------
Using the same batch of sweet potato puree, I made some muffins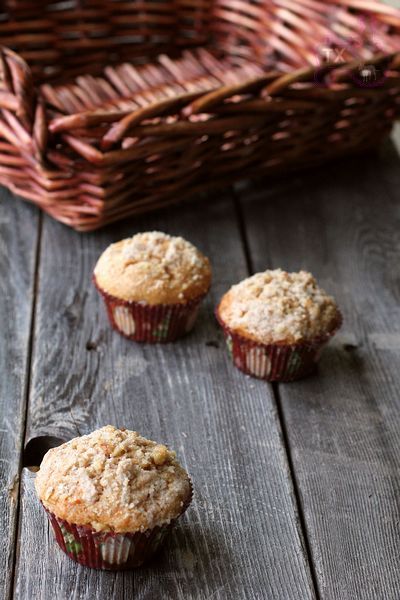 With topping and some cream cheese filling so they are extra yummy. Forgot exactly which recipe I used, but I do remember it's a good basic pumpkin muffin recipe I based these on.