Banana Light Rye - and banana quick bread
Sending this to Yeastspotting.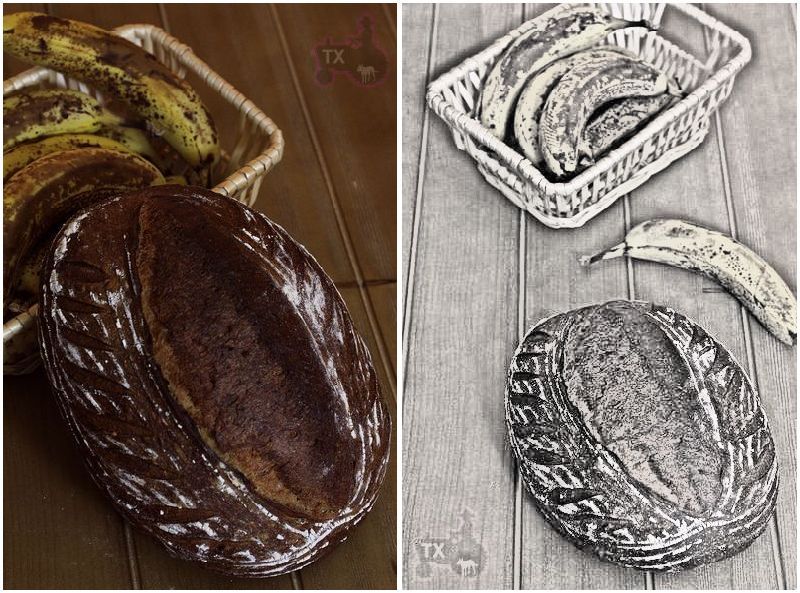 Banana was on sale, as always, I bought way more than what I need, hence this banana levain bread. The idea came from Shiao-Ping's banana pain au levain, but I used the light rye levain formula I like.
Light Banana Rye
- levain
whole rye, 86g
water, 68g
rye starter (100%), 9g
1. Mix and let rise 12-16hours.
- final dough
bread flour, 510g
salt, 12g
banana, 280g, mashed, about 3
water, 138g
all levain
2. Mix everything, autolyse for 20 to 60min,mix @ medium speed for 3-4 min until gluten starts to develope.
3. Bulk rise at room temp (~75F) for about 2.5hrs. S&F at 30, 60, 90min.
4. Shape into batard, put in basketes smooth side down, put in fridge over night.
5. Next morning take the dough out to finish proofing, about 70min for me. Score.
6. Bake at 450F with steam(either put in preheated cast iron pot and cover with lid, or put dough on preheated baking stone and pour water in another cast iron pan to create steam) for the first 15min, take out the pan with water, keep baking for another 30-35min. Turn off oven and crack the door open a bit, and leave the breads inside for 10min before taking out.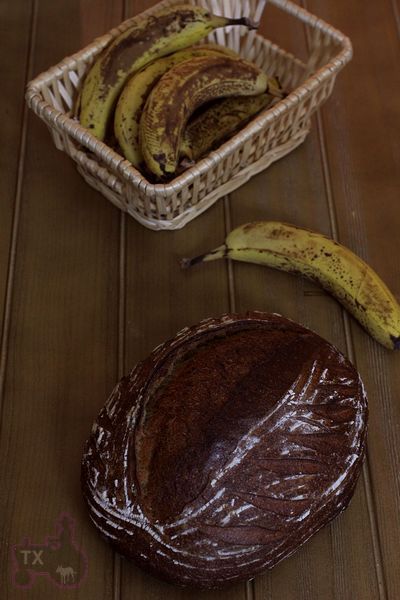 Pretty happy with the scoring.

Crumb is open with noticable banana flavor - it's definitely not a sweet bread, but you would know there's banana in it.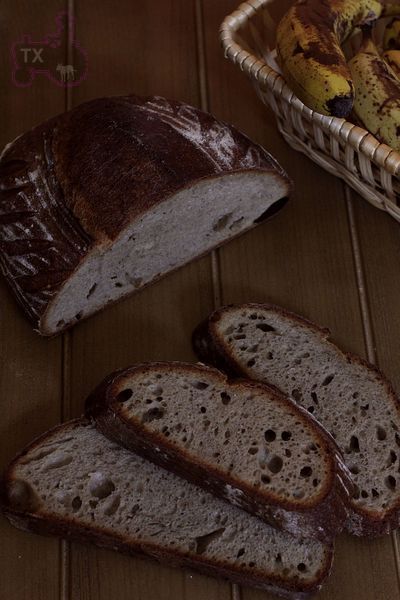 I love how moist the crumb is, yet the crust was still crispy. Shiao-Ping is right, it's heavenly toasted with peanut butter. I think it's yummy with more sliced banana too -- and this way, more banana can be used up.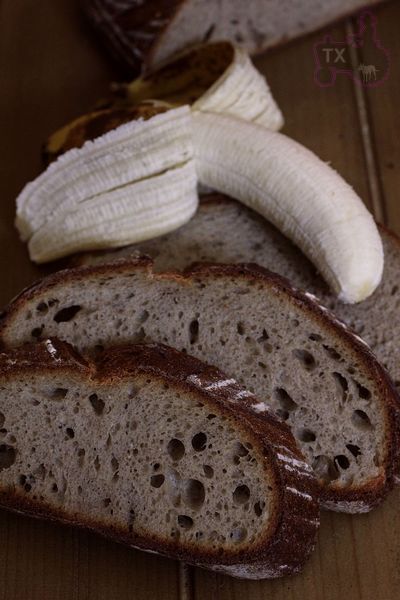 For the rest of bananas, I made quick bread using this recipe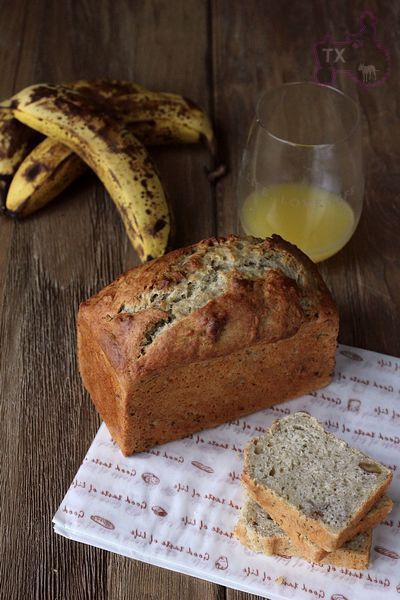 It uses up both extra bananas and extra sourdough starter, perfect!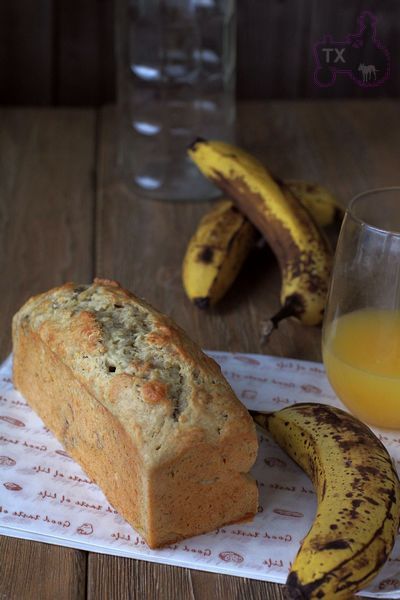 Moist, fragrant, soft yet with a bit of bounce, yum.