Though I haven't posted much in a while, I have been baking. I baked Hot Cross Buns for Easter.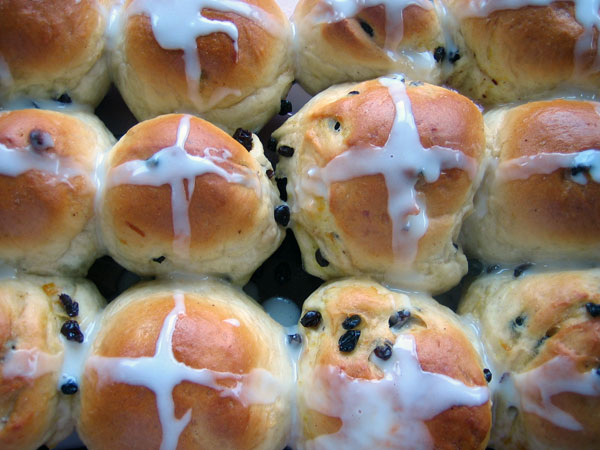 Some sourdough loaves and Hamelman's pecan golden raisin whole wheat bread last weekend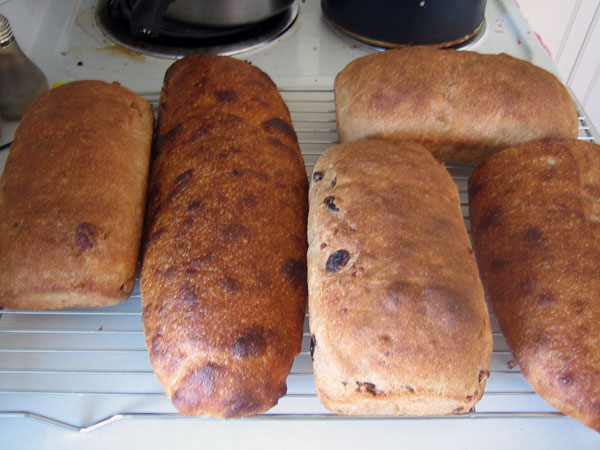 Tonight I made calzone.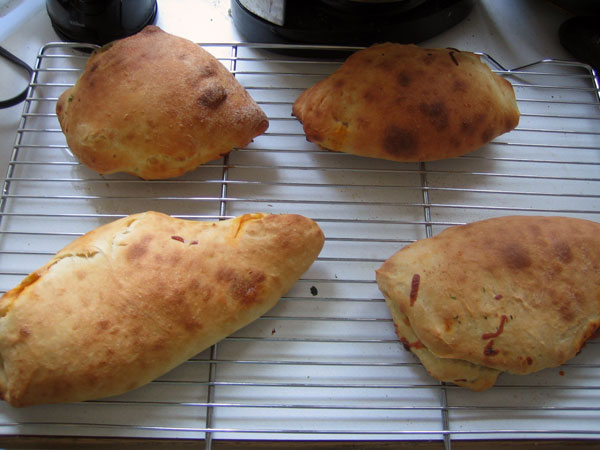 And my Honey Whole Wheat Bread.
I'm a bit off my game. The new job is taking quite a bit more of my attention than my previous job. And with spring here, the yard and garden beckon me constantly. To top it all off, my boy figured out how to ride his bike without training wheels last weekend, so every spare dry minute is spent at the high school track letting him practice riding laps. Good times, but less time for baking right now.