February 6, 2012 - 12:22pm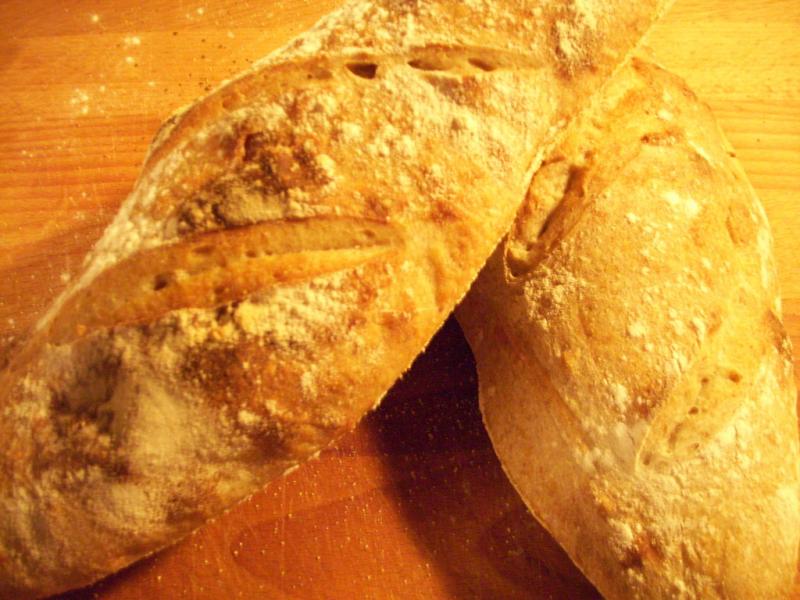 I am a man on a mission. After having just baked my first sourdough bread- the basic sourdough bread from the BBA, I definitely want more sourdough. My first sourdough may have looked like unleavened bread to some of my friends, but even they, the most critical of the lot, appreciated its crust, crumb and aroma. Sure I need to improve my shaping and scoring, but that doesn't stop me from experimenting with new sourdough breads. Fortunately or unfortunately, I have turned myself into a sourdough juggernaut.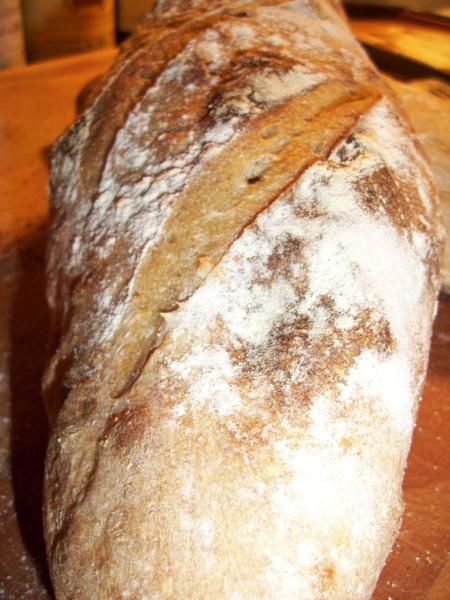 On another note, the second sourdough bread that I recently made was something that I borrowed from a blog (wildyeastblog.com), and the blogger in turn had borrowed it from Jeffery Hamelman's Bread: a baker's book of techniques and recipes. The blogger has evidently named this recipe as Norwich sourdough bread, to pay homage to Hamelman's King Arthur Flour bakery in Norwich, Vermont. Now, my reasons to choose that particular recipe from the wildyeastblog.com was that the site looked pretty impressive and basically I was looking for a recipe for which I had all the ingredients, that mainly being the bread flour and the whole rye flour. Since the quantity just looked overwhelming to me I cut it into half- two batards, although if I had followed the original recipe it would have given me four batards.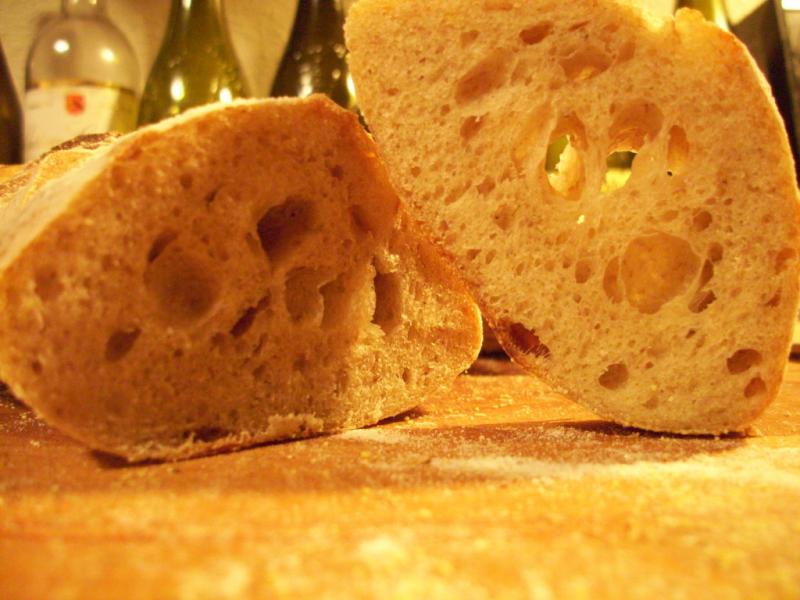 After putting my ingredients into play I further ventured into this blog/hamelman's recipe, which according to the blogger was her best sourdough then (2007), even though, I did see a variation later on, I believe in 2008 where she actually reintroduced the same recipe with more of the sourdough starter to make it sourer. On my own recipe, I followed the blogger's recipe from A to Z as mentioned and then in the end retarded my dough for overnight final fermentation in the refrigerator.
Now, on day two, after taking my little batards out of the refrigerator, I tried to experiment with them. The first one pretty much hit the oven, as soon as it came out of refrigeration (this is what the blog suggests), while the second one, I left it at room temperature for about 30/40 minutes. As both the breads were done, one could see the results clearly; the second one had a better shape than the first. Also, when I sliced both these breads, I thought the one which was left at room temperature for 30 minutes before baking, seemed to have done better on the texture. Although, there was slight disappointment on the crust on both breads, the crumb on the first one which hit the oven directly after overnight refrigeration was slightly spongy, while the crumb on the second/better one which was allowed to sun bathe at room temperature for sometime, did a whole lot better.