January 31, 2012 - 2:29pm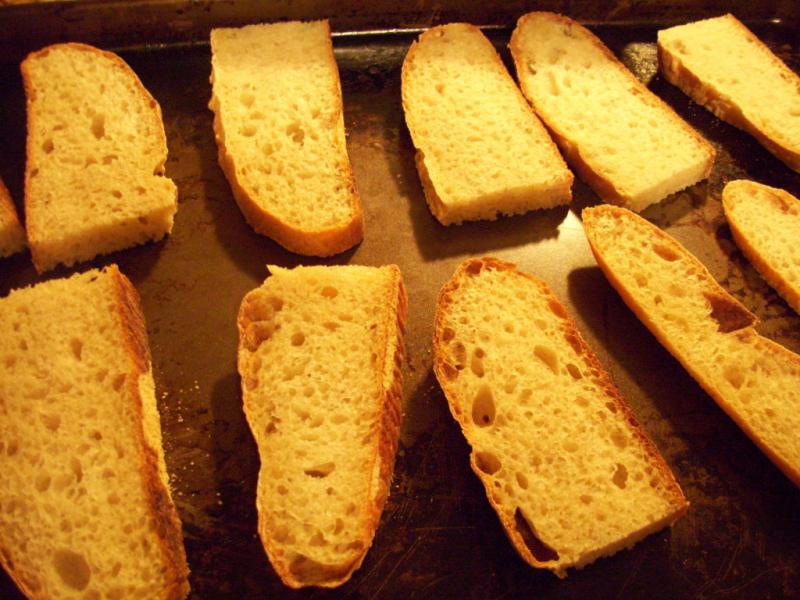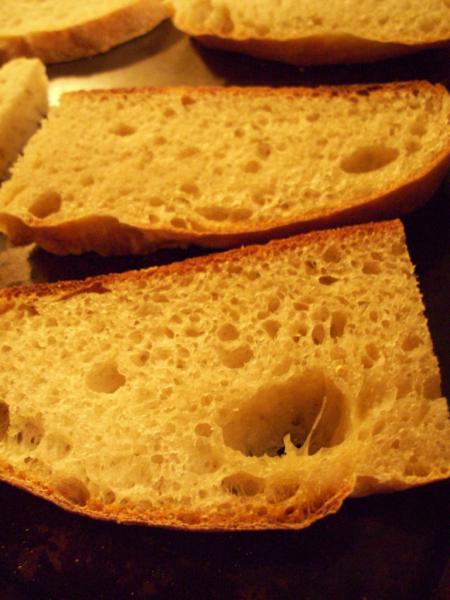 A couple of weeks back, I met a group of bread bakers in the Kansas City area through thefreshloaf.com. The meeting place was decided to be Barley's Brewhaus in Shawnee, Kansas. At the meeting, one gentleman by the name of Paul had brought some sourdough starter to share. Paul told us that he had actually started that starter in 2010 in South Africa.  My knowledge in sourdough bread baking was limited then, but I was definitely curious to get started with some sourdough culture. Unfortunately, with winter still lingering and my home temperatures still hovering around 50 to 55 degrees Fahrenheit, I knew that my options of starting a seed culture were limited. At best, I would have to wait till the summer for warm weather to arrive and thus get started on the process of seed culture. Thanks to Paul and his generous contributions with the sourdough culture, I knew that I did not have to wait till summer and could get started immediately. 
Unfortunately, baking with sourdough and keeping your sourdough culture alive is quite a process. It is almost like having a baby or even a pet. Unlike the industrial instant yeast that sits in your fridge, without crying for your attention this sourdough sucker demands regular feeding.  What is even more complicated is the math of feeding, aligned with the prediction of feeding and discarding. Unfortunately, I have never been good with numbers, whether understanding trigonometry or bakers percentage formula, and hence, I decided to write to Paul for advice on getting the sourdough thingy started. Paul was generous in replying back immediately to me on thefreshloaf.com, and his advice definitely came in handy. I mean I did bake my first sourdough bread, thanks to his number crunching. It may not be anything like the Boudin sourdough of San Francisco, but I am sure glad to have produced a loaf with just the wild yeast. So how did I get started? Here is my story.
As I told you guys before, Paul lent us some sourdough starter during our Kansas City bread bakers' gathering. So basically, I had the sourdough starter in my fridge for about a week, before I got started on the process. Firstly, I took about 10g starter out from that chunk, right from its belly area- for the sides often tend to get a little dry. Then I fed about 10g water+20g flour to it, left it for 2 hours at room temperature, before sticking it back in the fridge.  So this was basically the feeding process, as I understood from Paul's message.
After that I started with my baking process. This being my first time for sourdough baking, I decided to do Peter Reinhart's basic sourdough recipe from BBA. Now the recipe called for 4oz of barm in the firm starter. Unfortunately, for some reason I thought it to be 4.5oz which basically equals to 125g. Now, I decided to do a 100% hydration levain for 150g, this way I could use 125g for my recipe and the rest 25g for my sourdough culture, which I would eventually feed and use for future endeavors. So as per the previous paragraph, I already had the starter with 10g water and 20g flour, hence for a 100% hydration for 150g- I added another 65g of water and 55g of flour. Left this at room temperature for about 4 to 5 hours.
Following that I started with Reinhart's basic sourdough recipe—for that he needed about 110g of barm, which for some reason I calculated to 125g and stored the rest 25g out of the total 150g for future baking.  The rest of the process is pretty much how the basic sourdough recipe calls in BBA, except that in step 7 which is the fermentation for 3 to 4 hours where the dough doubles in size, and then one has to divide it in two batches of about 22oz, mine only came down to 20.5oz and 21oz respectively for some reason.  Also, since for the final proofing, I used a parchment-lined sheet, my boules almost spread flat and got attached to each other like Siamese twins. What also did not help was my scoring, which is pretty poor, and I would love some advice on improving that. Eventually, the loafs did get baked and I separated them after the process; obviously I wasn't happy with the aesthetics of the bread- but otherwise it had some lovely holes/webs, and the best thing was the smell—you could really tell that it was a sourdough with one whiff!