January 19, 2012 - 11:41am
Sourdough Cocoa Panettone with Dark Chocolate - a grand finale to holiday season
Sending this to Yeastspotting.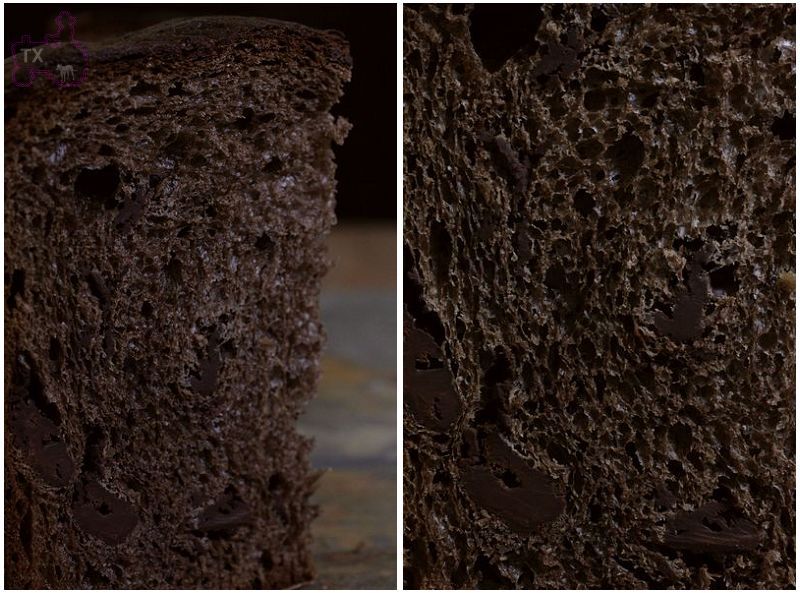 This past holiday season was kinda crazy - a cross country move, a trip back to China, a new job, a new place to live, etc. etc. I did still squeeze in some holiday baking though, well, actually I only baked one holiday bread: the Francesco Elmi Traditional Sourdough Panettone I posted before, however I baked that bread many times. So many times that not only my friends and relatives around US and Canada got to taste it, I even carried 3 loaves back to China last month! Boy, did they go over well. My friends in China were nuts over it. It's not something commonly seen over there.
Even after New Year, I had another batch to make for Chinese New Year (coming up this weekend) as gifts. This time, I want to try something new, something better. But how to improve on perfection? Well, chocolate of course! Lots and lots of 70% Valrhona dark chocolate, in extravagantly big chunks. Oh Yeah.
The original recipe is from here (a google translated Italian baking forum post), I stuck pretty close to the original, but replaced raisins with more chocolate. In this formula, butter ratio is 48%, and yolk ratio is 41%, slightly less than the Francesco Elmi version (53% and 50% respectively), but the extra cocoa and chocolate make up for the richness.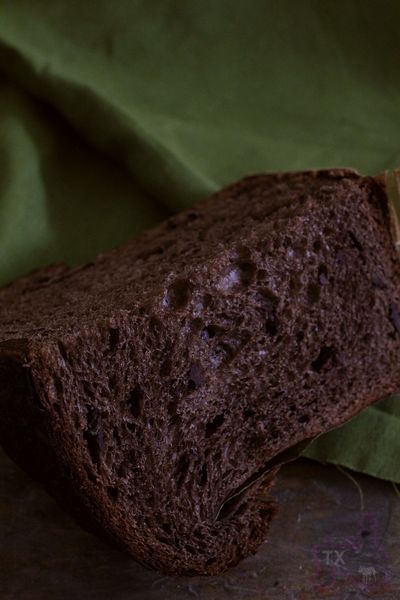 I love sourdough panettone for it's complex flavor profile: richness from all the butter and yolk, with slightly sour note from the stater lingering in the background. In this version, dark chocolate adds another level of flavor, making the bread even more decadent and complex. With a thorough kneading, and proper(very long) fermentation, the crumb is tenderly soft, yet still a little "bouncy".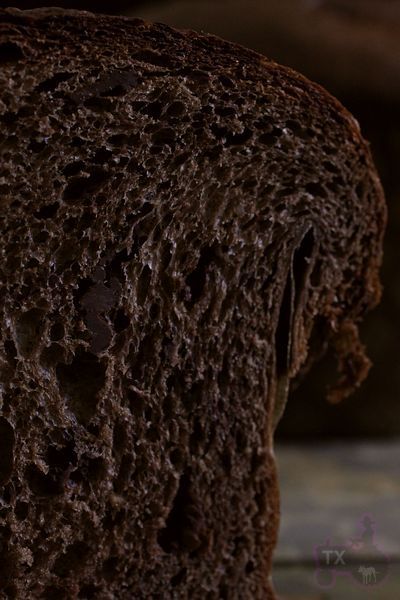 Two kinds of toppings: one was the chocoalte glaze from AB&P, the other one was scoring and hiding butter pieces underneath (from the forum post), both turned out delicious.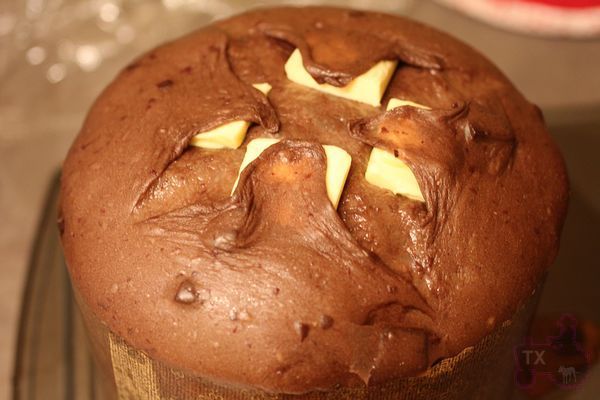 Even after stuffing more dough into the paper moulds than I should (1000g should be perfect, but I kept adding 1100g of dough into each mould because I want my friends to have more delicious breads to taste), I had some dough leftover. It turned out that <200g of dough was perfect for my Chinese cube pullman tin (baked with cover).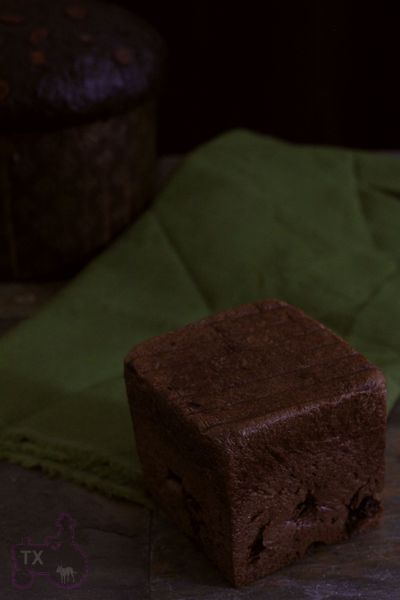 Wrapped up and ready to be shipped. This is probably the last batch this year. Time to get some rest and figure out what to do with 100+ egg whites I have in the freezer!