December 25, 2011 - 6:47pm
Boxing Day, a gorgeous day! 
All is quiet, on this early morning, except the gentle breeze.  The air is crisp and the sky is blue over the tree hills out of my tea room.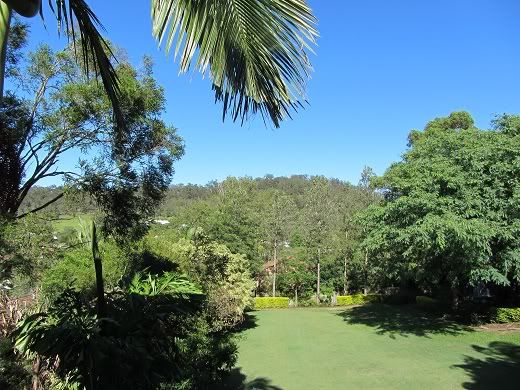 The Poinciana in my neighbourhood is firing in red, such colour of celebration.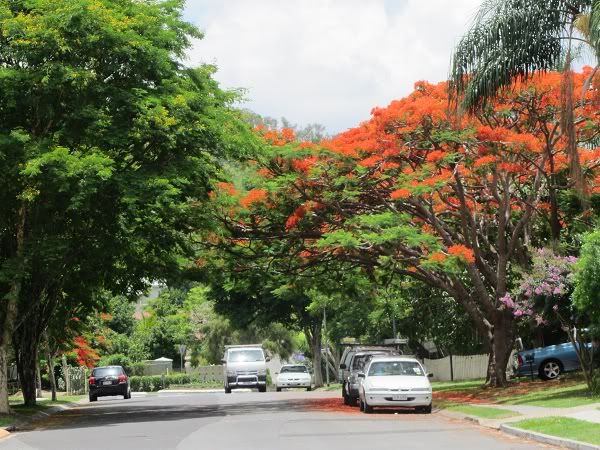 Hope you all had a great Christmas day yesterday!  Since my last post in May, a few times I had wanted to write and say Hello.  The last time was after my son's graduation in November when I read his Reflections - Robert Frost: The Road not Taken, his last writing in school.  It reminded me of the piece he did almost seven years ago when he started Grammar School.  How time had flown.
My daughter and son's God mother had asked for Olive Sourdough and Pain au Levain for Christmas lunch.  As I have not baked very much for a long while, being in Taiwan most of this year, and as my husband had just put in a new oven, I was not sure how my breads would turn out.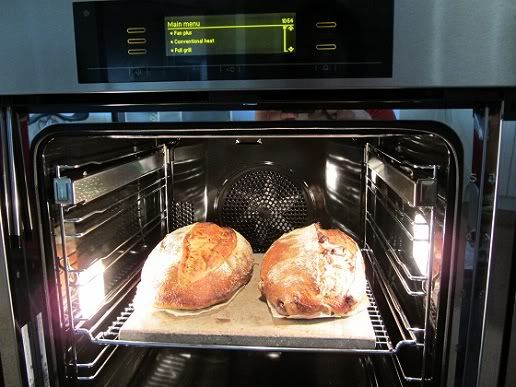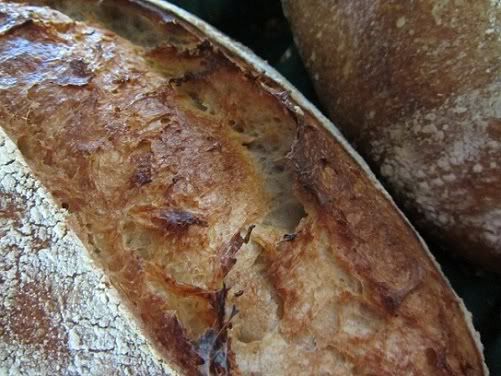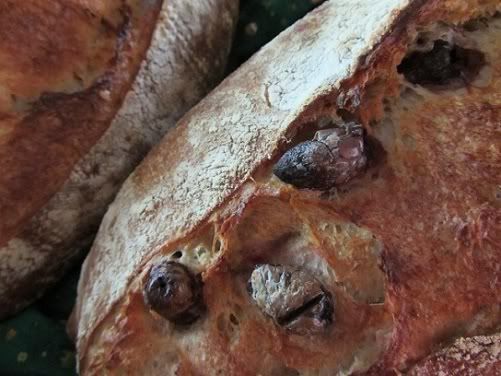 Olive Sourdough
95 g liquid starter (fed 90% plain flour and 10% organic wholemeal rye flour)
427g flour (90% plain and 10% organic wholemeal rye) *
247g water (72% hydration)
150g kalamata pitted olives (30% baker's percentage)
2 tbsp dried oregano
8 g sea salt
 Pain au Levain
95g liquid starter (fed 90% plain and 10% organic wholemeal rye)
427 g flour (90% plain and 10% orgain wholemeal rye) *
247g water (72% hydration)
10g sea salt
      *      My starter was a bit soupy, not very strong, so I fed it an unusually large amount of flour.
              Fermented flour to final dough flour was a low 10%.  
     **    Dough temperature was 24 C.
These days I have adopted a very minimalist approach to the whole procedure – from mixing the ingredients in the bowl, kneading via stretching and folding, to fermentation in the bowl.  I stop stretch-and-folds the minute when I feel any resistance in the dough. 
With these two breads, the fermentation was 5 and a half hours from time of mixing to just before the shaped dough went into the fridge.  
Thanks to David's method of the magic 21-hour cold proof (see his San Joaquin Sourdough), the breads were exceptionally moist, the crumb translucent, the texture springy, and the flavour so creamy.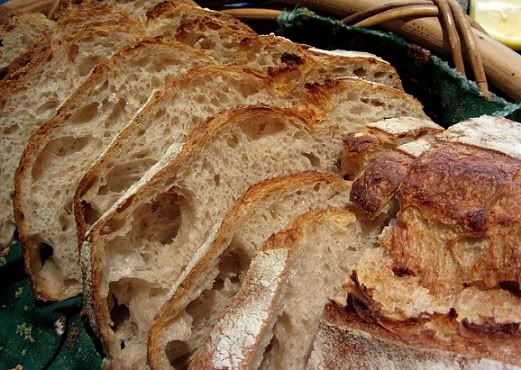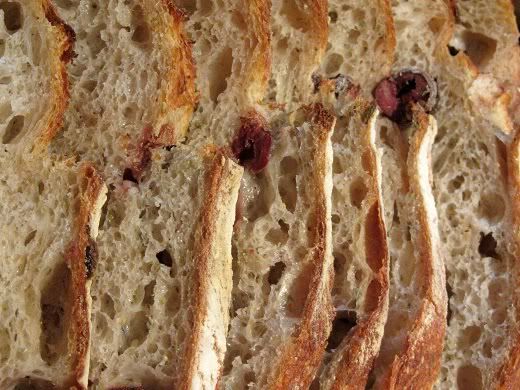 Baking has never been so easy with this new oven.  It does steaming by itself.  The crust came out shining and crisp.  It is like a professional oven at home.   
We are blessed with an unusually mild summer for our Christmas this year in Brisbane.  Everything has turned so lush with the recent rain. 
Hope we all bake more delicious breads next year.  Happy New Year, everyone! 
 Shiao-Ping