I just finished a very busy baking day.......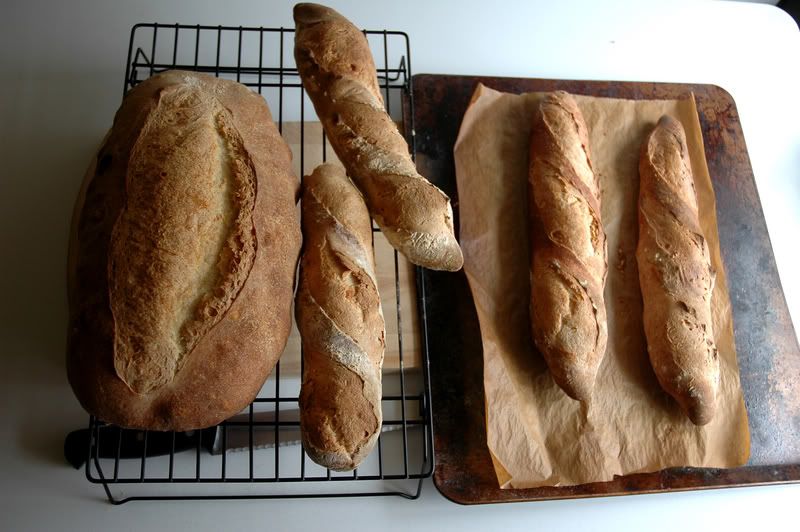 On top of what you see in the picture I also baked 4 loaves (1recipe) of the cuban bread found here http://www.tasteofcuba.com/pancubano.html it is not what I have been calling cuban bread but I think this is more authentic than what I have been making because it uses lard (I used veg. shortening).  It is not what I am used to it was very soft and moist with a thin soft crust it had a great taste due to (obviously) the shortening and an overnight pre-ferment.  This is my second batch of this and it was better than the first one because the pre-ferment was in the fridge a little longer and had more time to develop flavor.  I also made a rustic italian from Baking Illustrated I have made this before but as you can see in the picture I got a great bloom on the crust this time.  The crumb was a little more dense that I wanted it to be but I guess this is what this bread is.
Crumb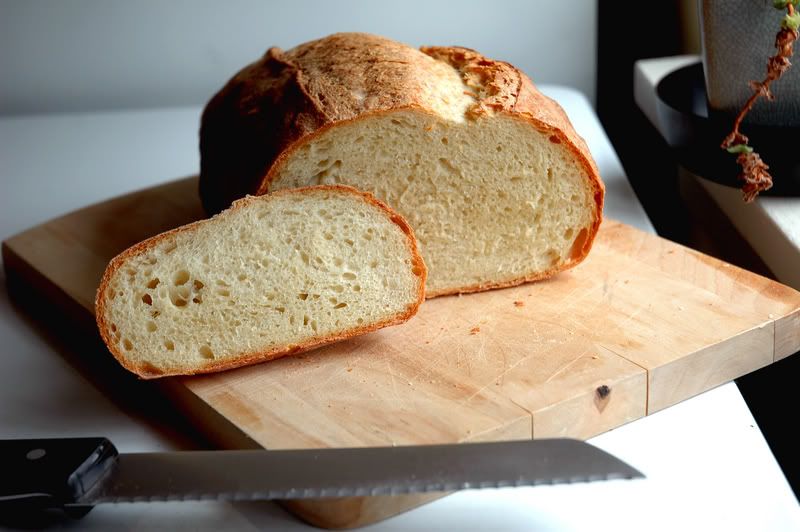 Now on to the Baguettes.  I have been trying this recipe from ABAA for a while now and I think this time I was particularly succesfull.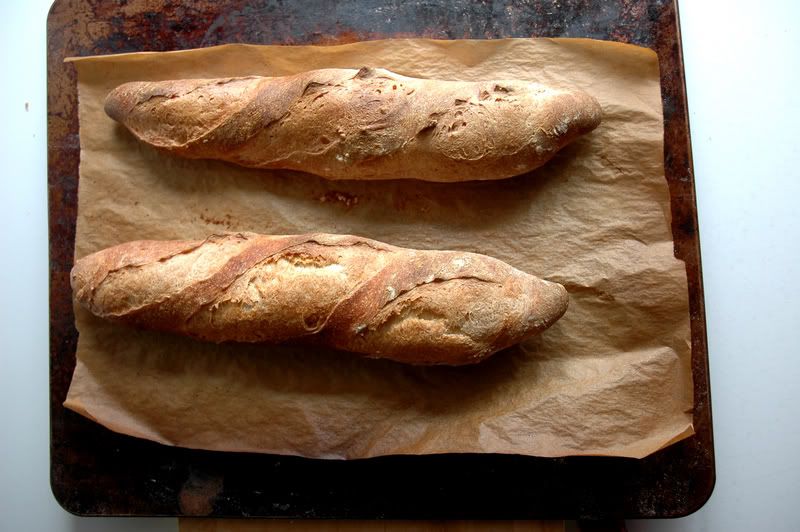 The first two loaves (on the rack in the first image) came out like I have been making them nice but not as much oven spring as I wanted and a weird wavy shape to the loaf.  When I put the second 2 loaves in the oven I did what I have not done before I kept adding steam.  I sprayed them, waited ab.5 mins. sprayed again and I repeated 2 more times.  Personally I think this is the best I have made this bread I really delayed the crust from setting up with all that steam and got a good shape.  I also got a real blistery and dark crust.  Actually, I think these are the 2 most attractive loaves of bread I have made. 
Crumb shot
I also got a great flavor and a nice bubbly crumb.  All in all this has been a very sucessfull (albeit tiring) baking day for me now I'm going to bed.