December 3, 2011 - 9:27pm
Pecan Rolls & Cheese Pockets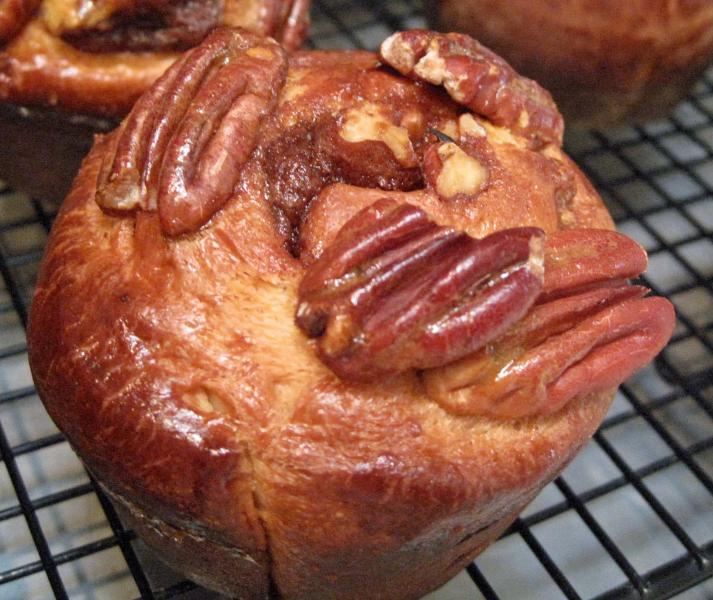 Pecan Roll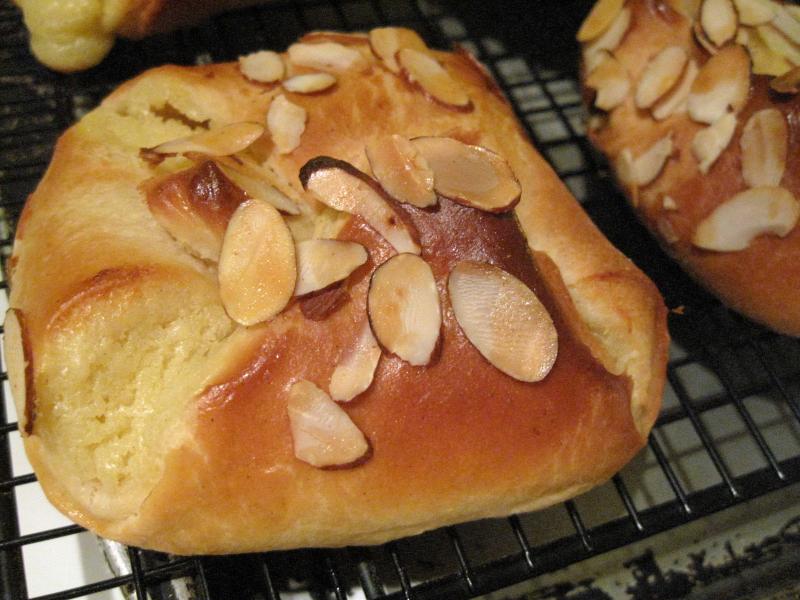 Cheese Pocket 
Both these pastries were made with the Babka Dough from Inside the Jewish Bakery by Stanley Ginsburg and Norman Berg.
My wife and I have fond memories of the Pecan Rolls from the long-closed Fantasia Bakery in San Francisco. Theirs were made with danish pastry and were coated with a sticky bun type glaze. The ones I made today were simpler and less sweet. After mixing and fermenting the dough, I divided it, wrapped it in plasti-crap and refrigerated it overnight. The next day, I rolled out a 16 oz portion, coated it with KAF Cinnamon Smear, sprinkled on toasted pecan pieces, rolled up the dough and divided it into 12 portions. These were placed in a buttered muffin tin, egg washed and proofed. Before baking, I put pecan halves on the tops and egg washed again. The rolls were not glazed after baking.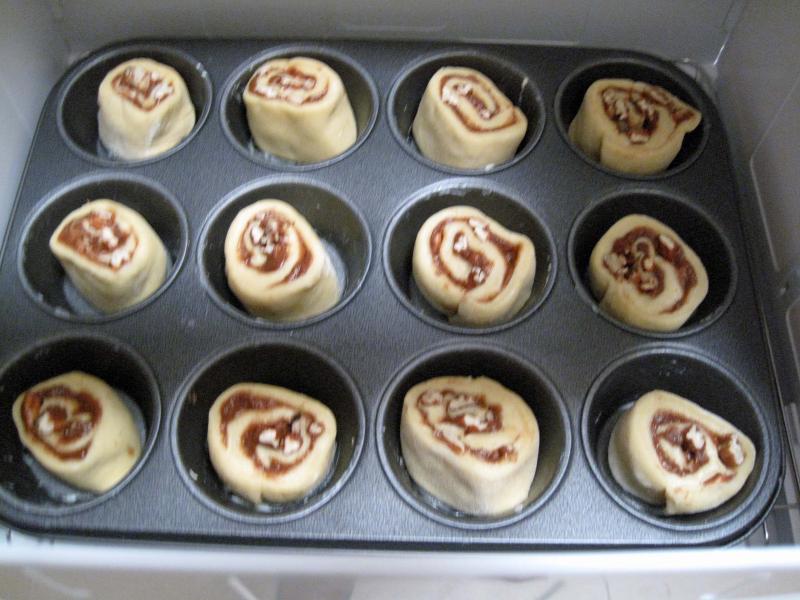 Pecan Rolls, proofing in a Brod & Taylor Proofing Box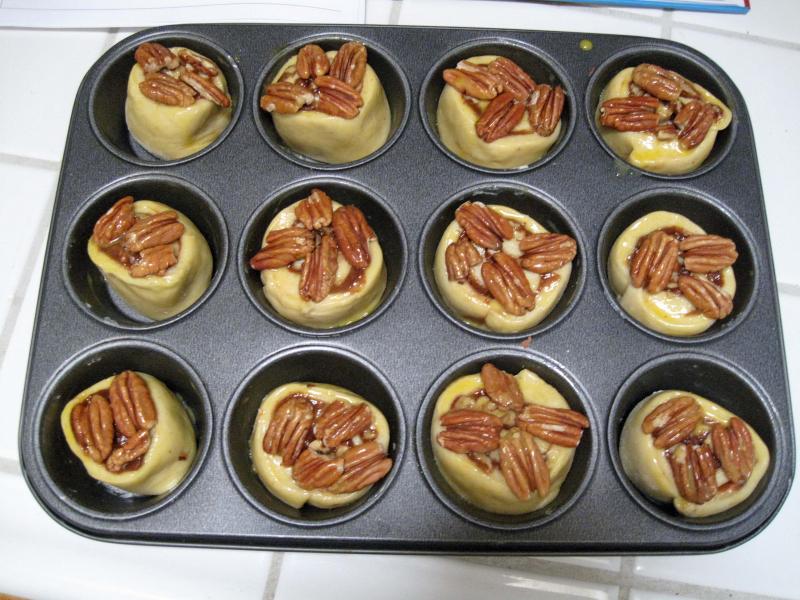 Ready to bake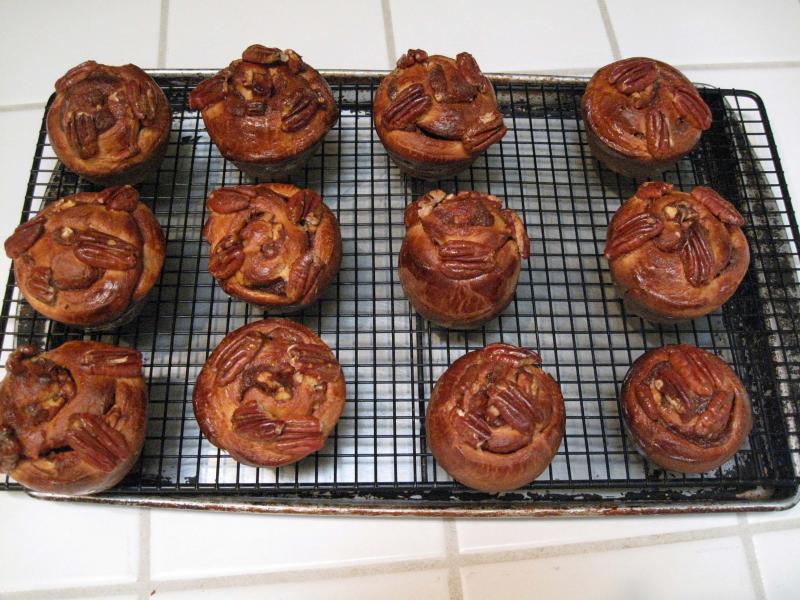 Baked and Cooling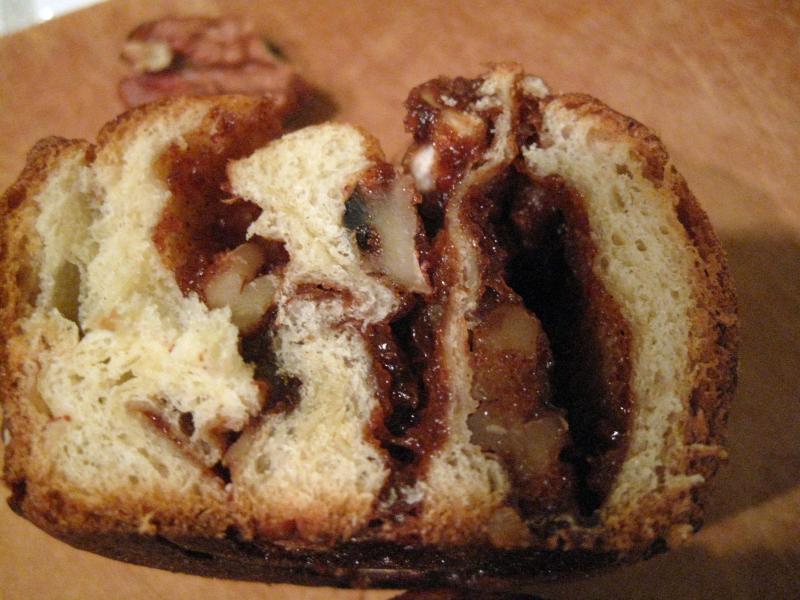 Pecan Roll Crumb
When I was much younger, my favorite pastry from Karsh's Bakery was their Cheese Pockets. The ones I made today used the same dough as the Pecan Rolls and the Cheese Filling from ITJB. The dough was rolled out and divided into 4 inch squares. About 2 tablespoons of the cheese filling was put in the middle of each square, and the corners were folded in, overlapping to completely cover the filling. The seams were pinched closed. The pieces were egg washed before proofing and, again, after being sprinkled with slivered almonds before baking. A streusel topping would have been more traditional.
Thesse are not the same as Karsh's. The pastry is much more flavorful, and the cheese filling is smoother and richer. In my wife's words, a more "elegant" version. She liked the pastry more and the filling less. For me, it's still "a work in progress." Meanwhile, I will certainly enjoy eating this iteration.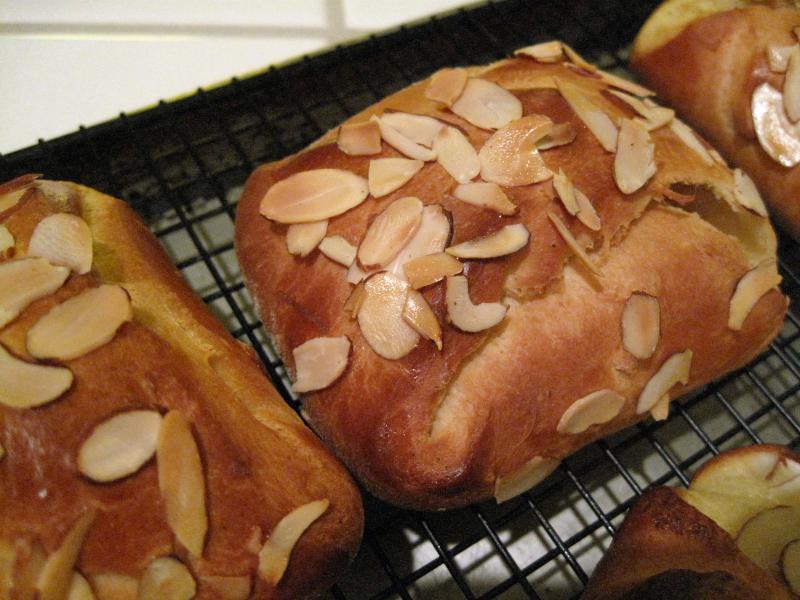 Cheese Pockets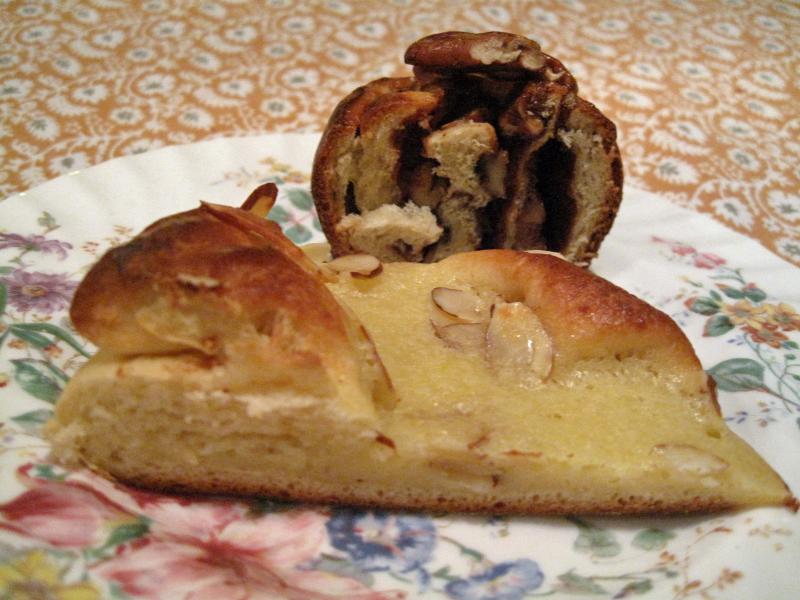 A Sampler
David
Submitted to YeastSpotting