October 31, 2011 - 1:39pm
Bacon and Cheese Rye Croissant with Sourdough Starter - it might kill me, but I will die happy
Sending this to Yeastspotting.
I have been experimenting with using rye flour in croissants. To get maximum rye flavor, I at first tried to use rye starter, but the dough became too acidic that the croissants didn't have sufficient rise in the oven, which leads to sub-par crumb. I then tried to make a levain with white starter and rye flour, the rise was better, still not satisfactory. Finally I gave up, substiuted ww with rye in this formula, there's 20% of rye, all in the final dough, leads to a noticable rye flavor yet still keep good gluten strength. I am not going to copy it here again, please click here for formula (just replace ww with equal amount of rye and increase hydration if necessary).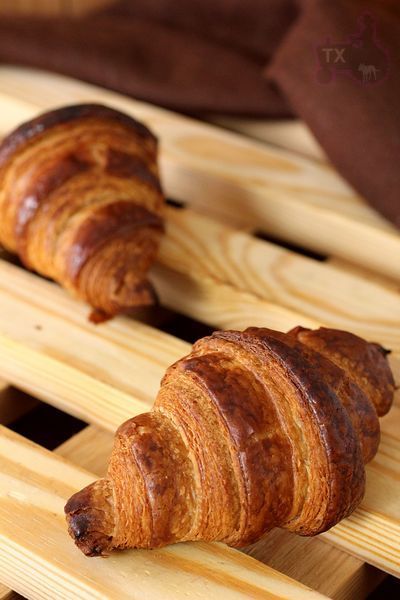 Good even honeycomb crumb structure with good expansion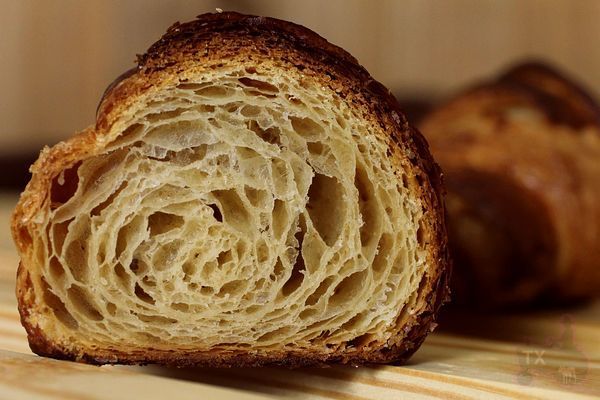 I roll the dough out pretty thin so the holes are fairly small, but I am glad that the walls are all fairly thin/transparent, showing no sigh of butter leaking and dough layers stuck together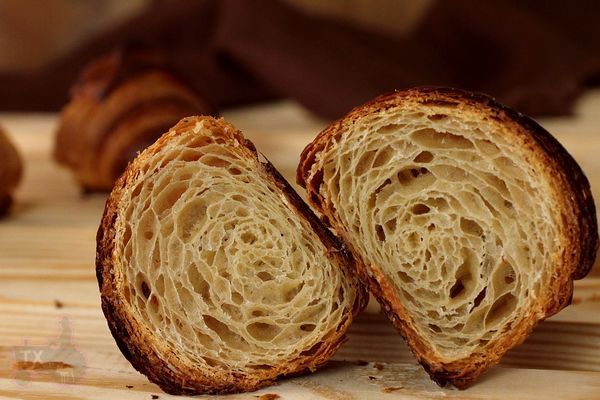 After the successful batch, I decided to try a variation I saw a while ago: before the third(and last) fold, spread a crazy amount of shredded cheese (I used provolone, 42% of total flour) and bacon bits (without frying, 47% of total flour weight) on 2/3 of dough

Do the book fold as usual (the third and last one)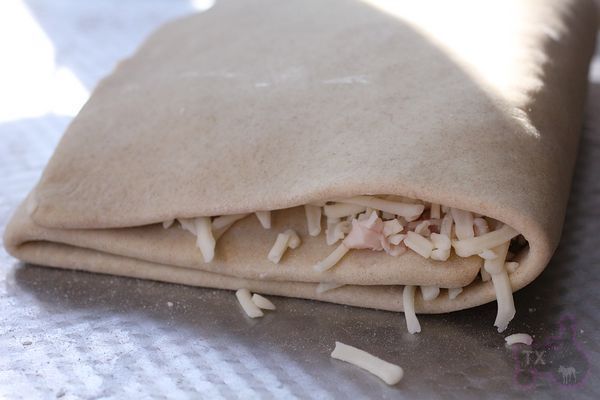 After relaxing in fridge for 2 hours, roll out as usual, cut and shape. Proofing and baking time/temp should be as the same as before. See the bacon bits on crust?

That crazy amount of cheese and bacon would certainly affect crumb structure - sticky melted cheese and bacon would make layers stick and create uneven holes, but OMG, the flavor! Bacon, Provolone cheese, all that roll in butter act together to create this insanely delicious treat. There's no doubt that it's sinfully unhealthy. The smell alone from the oven makes my arteries hurt, but trust me, it's a small price to pay!

I devoured 4 after baking these, and I don't regret one bit.