What happened to my starter? Help!
I've been baking for just under a year using the starter from Tartine Bread. I've always used water from my Brita pitcher and have had no problems until recently. One day I noticed that the bottom of my pitcher was a little green, looking up online a lot of people seem to be having problems with algae growing in their brita pitchers. The day prior to realizing this, I fed my starter using this water and ever since that day my starter looks like this about a day after I feed it: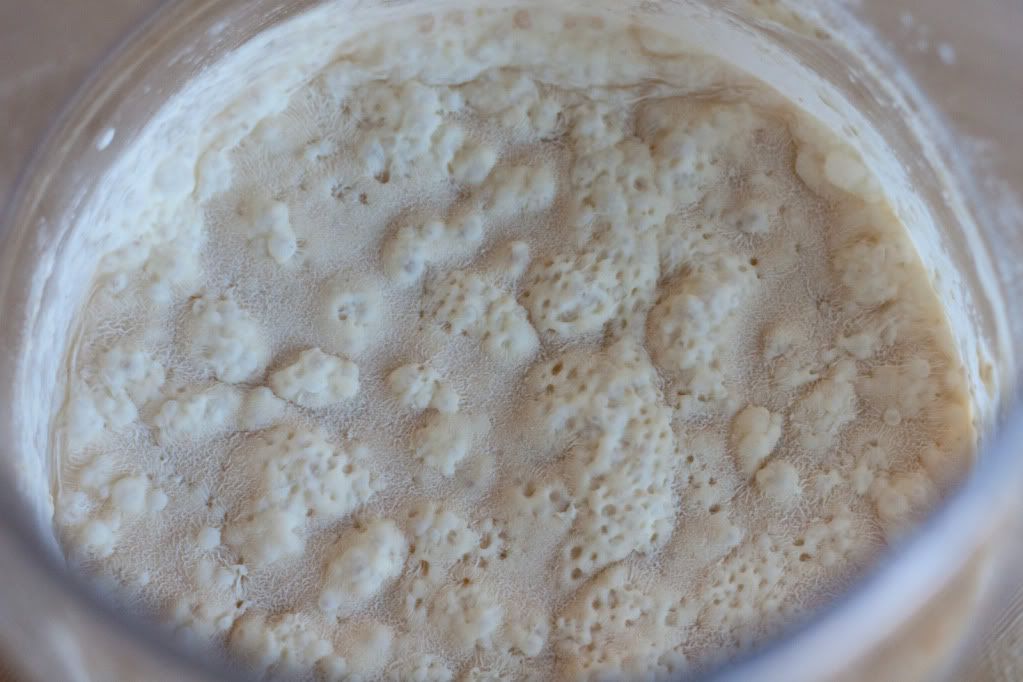 A closeup reveals weird looking strands.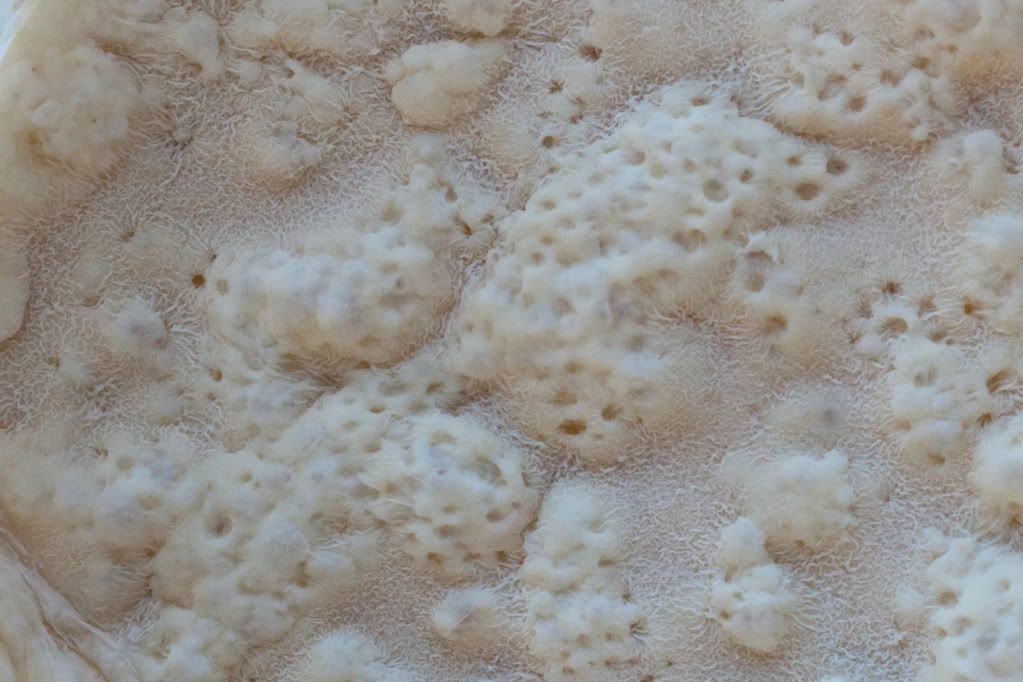 I have used the starter a few times since this has happened and it works just fine, it rises and falls after a feeding, smells normal but it just looks like...well this. I'm just worried that I should toss this batch and begin a new starter. I have thoroughly cleaned the pitcher but I wish I would have noticed the green substance before feeding my starter. Has anyone else run into this sort of situation? Would feeding it pineapple juice resolve the problem? Any help would be greatly appreciated. Thank you!