Sourdough Pani Popo (Coconut buns) - a very interesting baking method
Sending this to Yeastspotting.
Index for my blog entries: http://www.thefreshloaf.com/node/24437/blog-index-will-keep-updating-and-linking-it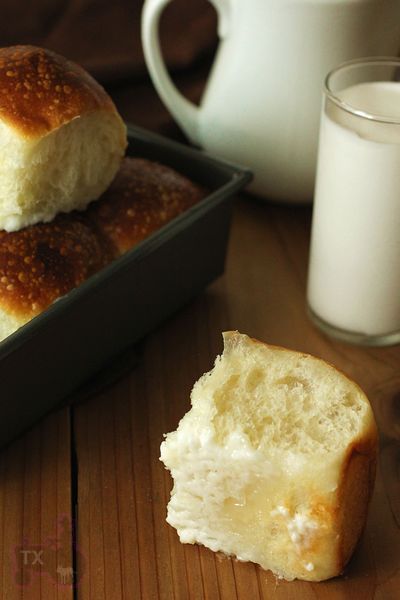 I saw this pani popo recipe a while ago: http://www.mykitchensnippets.com/2011/01/pani-popococonut-buns.html . What's interesting is the way the buns are baked: instead of adding coconut milk "IN" the dough, it's poured into the pan right before baking, so essentially the buns are baked "IN" coconut milk instead. I changed the formula to use my white starter, but kept the rest the same.
Sourdough Pani Popo (adapted from My Kitchen Snippets)
Note: 19% of the flour is in levain
Note: total flour is 250g, fit a 8X8 square tin.
- levain
starter (100%), 13g
milk, 22g
bread flour, 41g
1. Mix and let fermentation at room temp (73F) for 12 hours.
- final dough
bread flour, 203g (I used half KAF bread flour and half KAF AP flour for a balance of chewiness and volume)
sugar, 5g
butter, 18g, softened
salt, 3g
milk, 155g
levain, all
- for soaking
coconut milk, 125g
sugar, 38g
1. mix together everything in final dough, knead until stage 3 of windowpane (-30sec), see this post for details.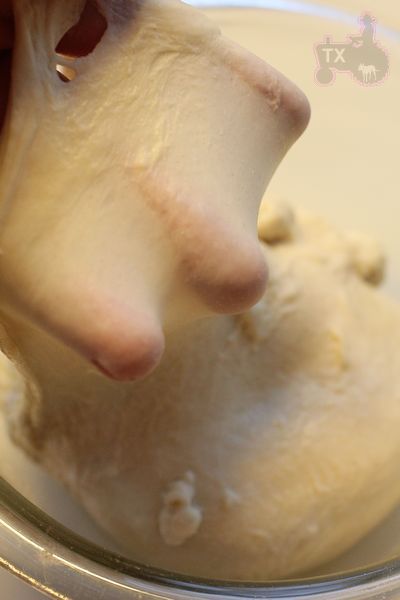 2. rise at room temp for 2 hours, punch down, put in fridge overnight.
3. takeout, divide into 9 parts, round, rest for 1 hour. shape into rolls, and put in 8inch squre pan.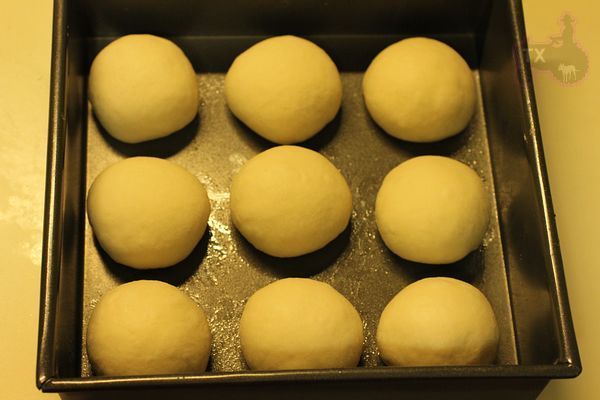 4. rise at room temp (78F) for about 6 hours. they should be almost fully proofed, i.e. barely spring back when pressed.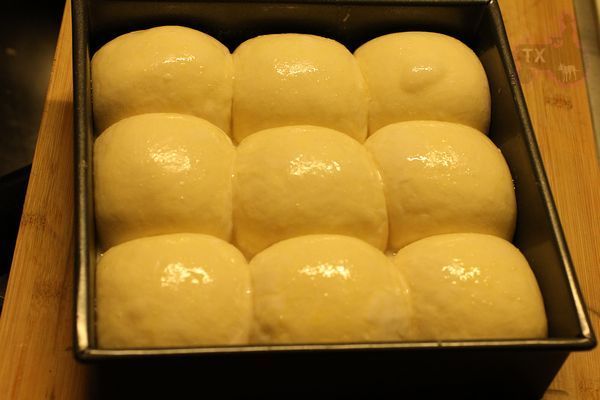 5. Mix together coconut milk and sugar, pour into pan, bake at 375F for 30min.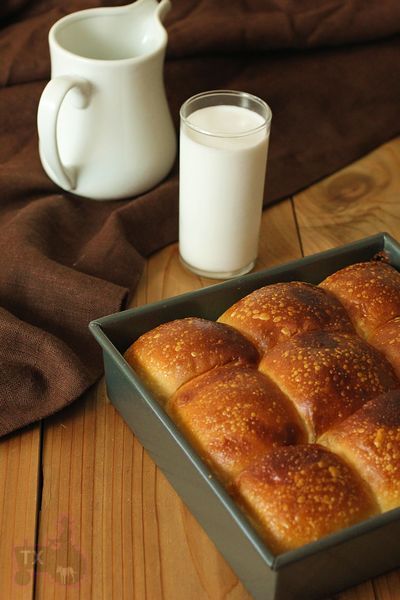 Exceedingly soft and fluffy due to intensive kneading and proper fermentation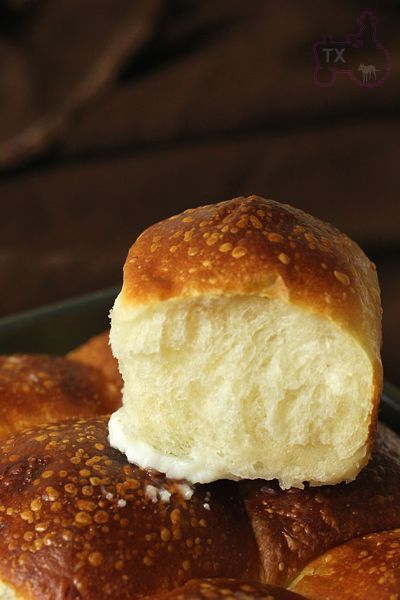 The coconut milk at the bottom became thick gooey sweet sauce during baking, adding great flavor to the enriched soft buns. My batch was only slightly tangy, but that might just be my starter. Next time I might try adding coconut milk and shredded coconut filling in the buns as well to maximize the coconut flavor, however, they were delicious and quickly gone as is.