36 hours+ sourdough baguette with rice flour - Bánh mì inspired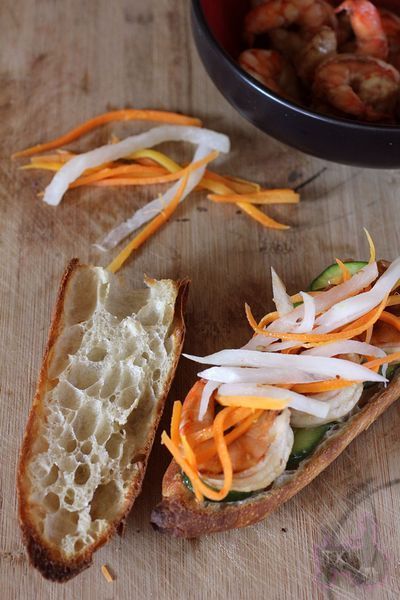 When I visited south east Asia, I was impressed by the abundance and quality of Bánh mì - both the baguette bread and the sandwich made from it. In Dallas, there's a sizable Vietnam immigration population, and I can find pretty good Bánh mì at the Vietnam supermarket 10 minutes away from my house. I like the delicate mouth feel of Bánh mì bread, especially the incredibly thin/crackly crust, however I am not a big fan of the fluffy/closed crumb. The flavor tends to be "clean", which means a bit too light for me eating by itself, but great to make Bánh mì sandwiches with. After some research online, I learned that Bánh mì breads are usually made not by hand but by machine, which explains the crumb structure and cheap price. The exact recipe is hard to pin down since they are mass produced and apparently an "industry secret", however, most literature mentions rice flour in the ingredients.
In my case, I don't really want to recreate the traditional Bánh mì, instead, I want to combine the delicate crust of Bánh mì and open crumb of a traditional French Baguette, keeping a stronger flavor in the mean time. Still using my trusted 36 hour sourdough baguette formula, I used white starter rather than the usual rye starter, and replaced 10% of flour with white rice flour.
AP Flour, 375g
rice flour, 50g
ice water, 315g
salt, 10g
white starter (100%) 150g
-Mix flour, ice water and autolyse in fridge for 12 hours.
-Mix in salt, starte, then follow the basic 36 hour sourdough baguette formula here. (http://www.thefreshloaf.com/node/19830/36-hours-sourdough-baguette-everything-i-know-one-bread)
I am very happy with the result, crumb is still open with big holes, yet both the crust and crumb has a thin/delicate feel.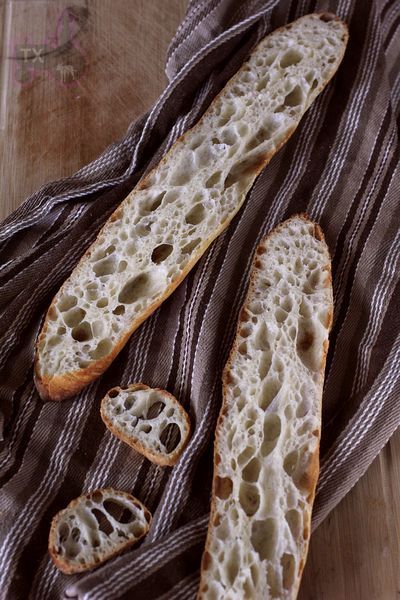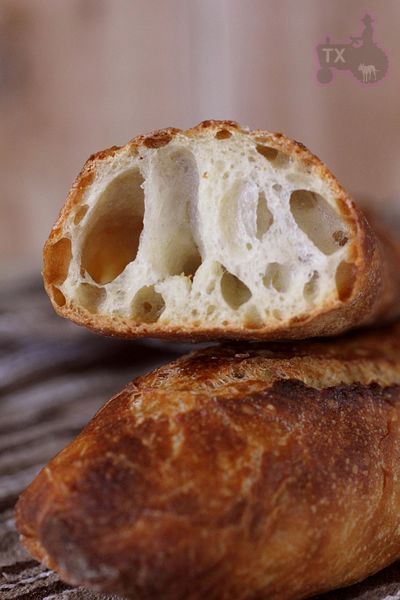 In terms of flavor, these are richer than traditional Bánh mì (due to the long fermentation/autolyse), but lighter than my usual rye starter baguettes. I wouldn't choose these to eat as is, but paired with flavorful/crunchy fillings, they make an very impressive Bánh mì sandwich(this one with thinly sliced picked carrots and daikon, cucumbers, chili peppers, chili sauce, and prawn sauteed in fish sauce/soy sauce/honey).


Submitting to Yeastspotting.