36 hour SD baguette and country loaves - for once, I REDUCED hydration!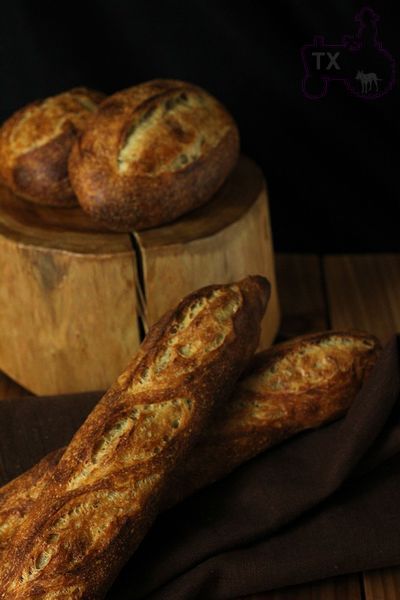 Yes, miracle can happen, I actually decreased hydration in my 36 hour baguette dough to make country loaves out of it. Of course I had to also try a few baguettes just to see how much crumb gets affected. I had wanted to keep it at 70%, but the new whole rye flour I am using is very very very dry/thirsty. My 100% rye starter was usually a wet paste, with the new flour, it's actually a firm dough! Had to increase the hydration to 73% just to make sure the starter can be evenly distributed, the dough handles like a 70% (or maybe even 68%) "normal flour" dough.
AP flour, 425g
ice water, 290g
rye starter (100%), 100g
white starter (100%), 50g
salt, 10g
- to make the dough and do bulk rise follow the basic 36 hour sourdough baguette formula here
- divide dough in 4 parts, each weights around 230g, preshape and rest for 40 min, two of them were shaped into baguettes, one was shaped into boule, the last one was shaped into batard
- proof for 30min, score, bake with steam at 460F for 25min.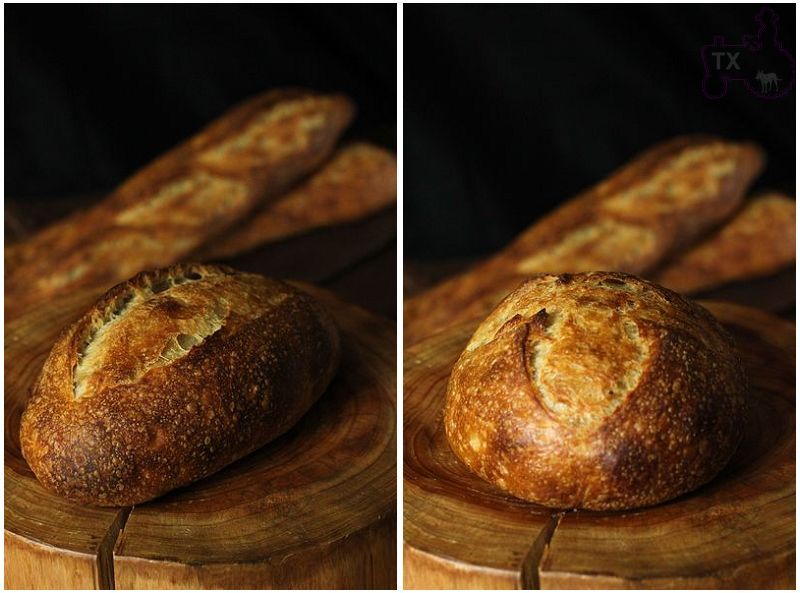 Nice and open crumb for the country loaves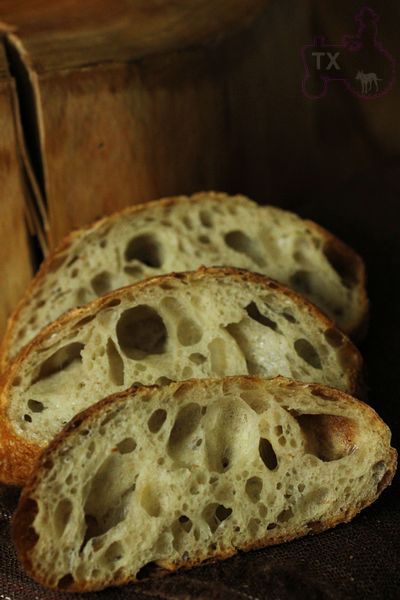 Baguettes aren't bad either. It shows that even though higher hydration help with a more open crumb, but you can still achieve a hole-y baguette at moderate hydration.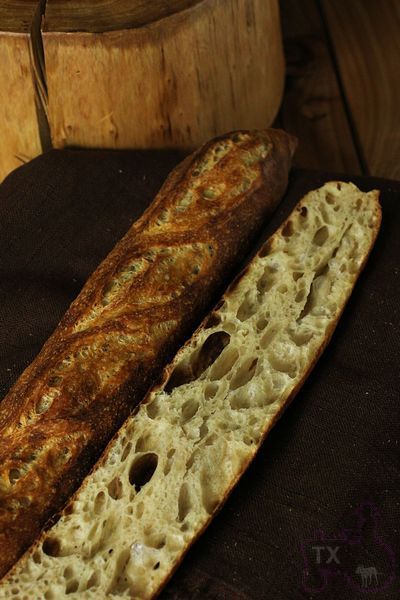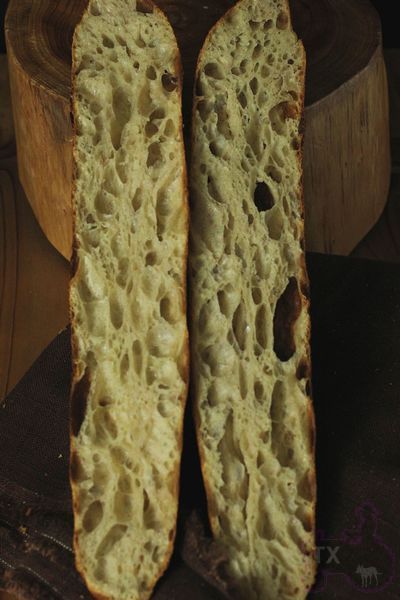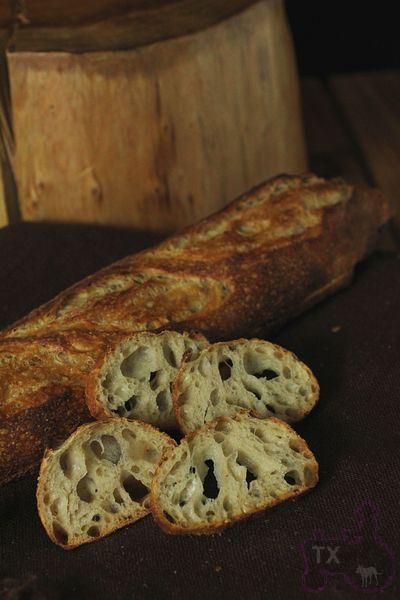 Submitting to Yeastspotting.