Mini's Favorite Rye - mostly happy, but have questions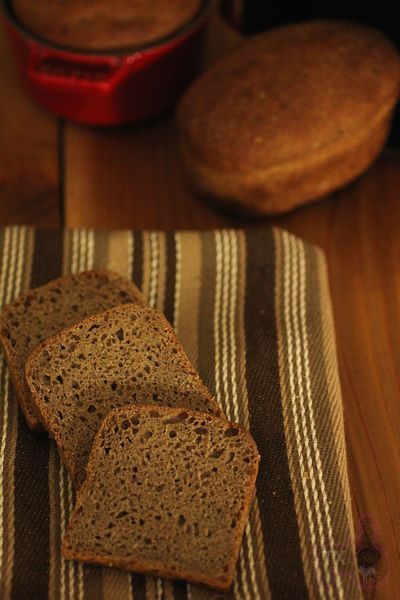 I have been making mini's favorite rye (posted here) several times now , this last batch was my best so far with good volume, somewhat even distribution of small air pockets, and of course great flavor and moist mouth feel.
Baked in 3 mini moulds: one mini pan de mie pan (from China), two mini (0.25 quart) cast iron pots. Very cute and gave me an opportunity to test out different shapes.
While I am mostly happy, there are still imperfections and questions:
1) Since rye doesn't have gluten, everything I read says 100% rye dough doesn't need any bulk rise. However, mini's formula not only has a bulk rise, but a 3 hour long one, followed by a proof (mine was only 80min long). I have made high percentage rye with no bulk rise before, I think mini's method gives me better crumb results. Why? What does this bulk rise do? Are the bulk rise and proof in fact just a very long rise, interrupted by shaping and redistribution of air pockets? Which then leads to a more even crumb?
2) I steamed the breads by covering the moulds with another mould/pot
I baked them at 460F for 10min, removed the lids, gradually lowered the baking temperature until done. When the lids were first removed, I noticed that all three doughs rose very high, well above the moulds. However, after that, as they got baked more, they shrank somewhat. In the end, the bread still domed well and had decent volume, but I am wondering what caused the shrinking? And what can I do to prevent it? Is it because rye dough has no gluten to trap all the air gas? Should I have removed the lids later/earlier? Or maybe higher/lower heat?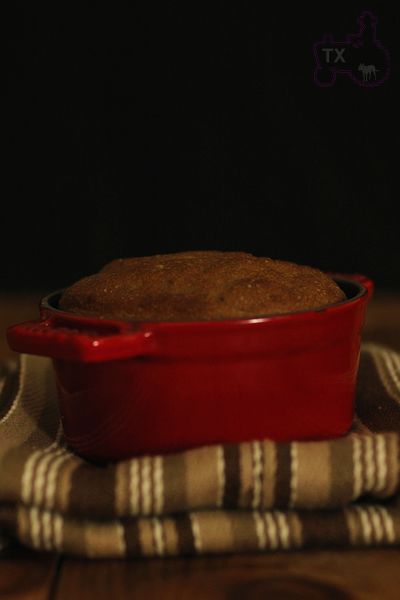 3)While crumb was mostly even, but the following picture does show that the bottom layer was a bit denser than the top. How can I fix the bottom? Longer/shorter proof? Higher/lower temp? More/less steam?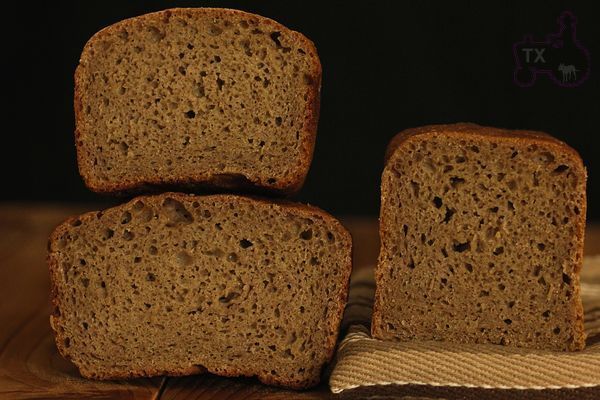 Anyhow, you may think I am nitpicking, but in fact I am super happy with the breads, just want to make them even better. The crumb shot in mini's post is my dream goal!
Sending this to Yeastspotting.