36 hours+ sourdough baguette with 100% whole grain - finale, but not the end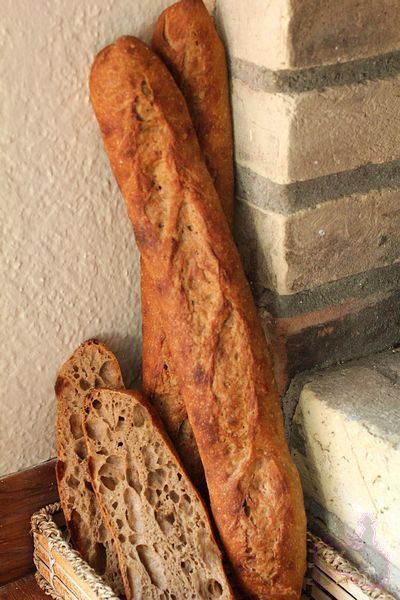 I went all in. (original recipe here, 3 earlier variations here, 3 more variations here, previous whole grain experiments here, with 60% whole grain here, 80% version here)
barley flour, 75g
ww flour, 375g
ice water, 475g
salt, 10g
rye starter (100%) 100g
-Mix flour, ice water and autolyse for 12 hours.
-Mix in salt, starter, then follow the basic 36 hour sourdough baguette formula here.
Whole grain flour breakdown: 15% barley flour, 10% rye flour (all in starter), 75% ww. Hydration: 105%, yup, you read that right, I think it's necessary in order to get an open crumb and relatively thin crust. Note that the percentage of starter is lower than previous versions, that's because whole grain dough fermentate much faster, I reduced starter amount to maintain the convenient 36 hour timeline without over-rise.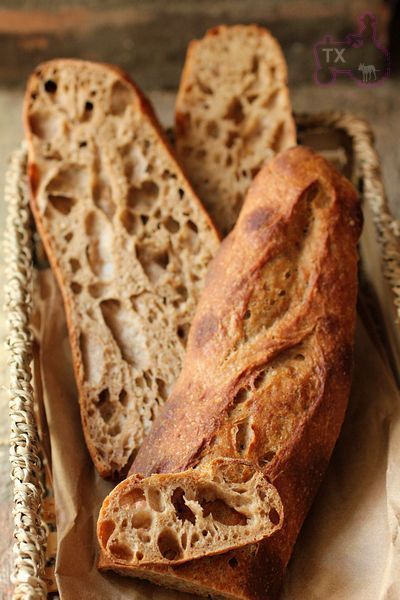 Crumb is open, especially for a 100% whole grain dough, flavor is rich, HOWEVER, it's far from perfect:
1. the crust is a tad too thick for baguettes, and crumb a tad too "chewy", mouth feel is not as light as I would've liked for a baguette
2. the profile is a bit flat, one or two more S&F may give the dough mroe strength to rise higher
All in all a good and delicious baguette, but not our favorite. My husband thinks the 60% whole grain version has the best flavor/texture, I thing the ones with 40% to 60% whole grain all have a good balance between rich whole grain flavor and light mouth feel.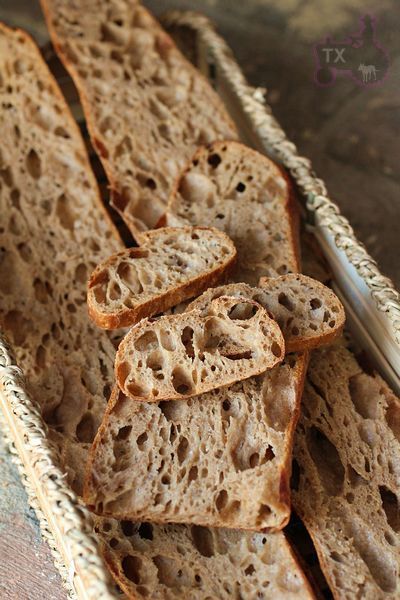 Interestingly, this batch tasted better the next day (baked for another 5min to warm up and re-crisp the crust before eating), the flavor improved, and the texture is less ... "wet", more crisp, this is opposite to white flour baguettes which taste the best fresh. Maybe high ratio whole grain breads need time for the crumb to "set". This is far from the end, I want to keep playing with this dough to see whether I can improve on the rise and the texture.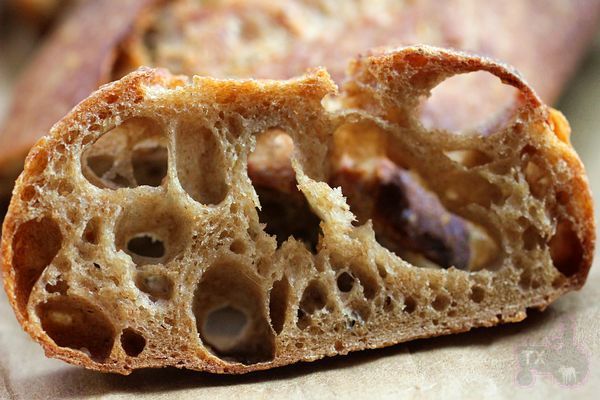 Submitting to Yeastspotting.