February 14, 2011 - 1:54pm
36 hours+ sourdough baguette with 80% whole grain - water, water, everywhere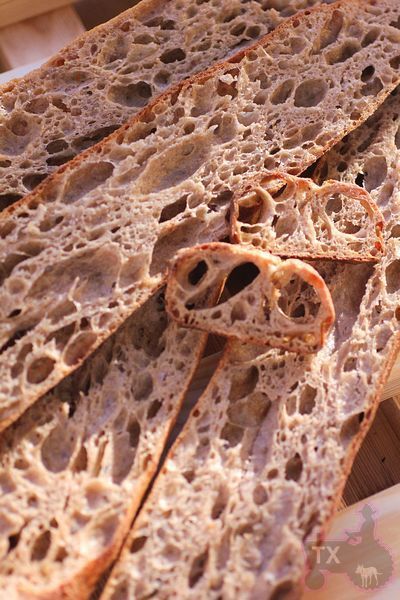 Continue to experimetn with whole grain in my baguettes (original recipe here, 3 earlier variations here, 3 more variations here, previous whole grain experiments here, with 60% whole grain here)
AP Flour, 100g
barley flour, 75g
ww flour, 250
ice water, 415g
salt, 10g
rye starter (100%) 150g
-Mix flour, ice water and autolyse for 12 hours.
-Mix in salt, starter, then follow the basic 36 hour sourdough baguette formula here.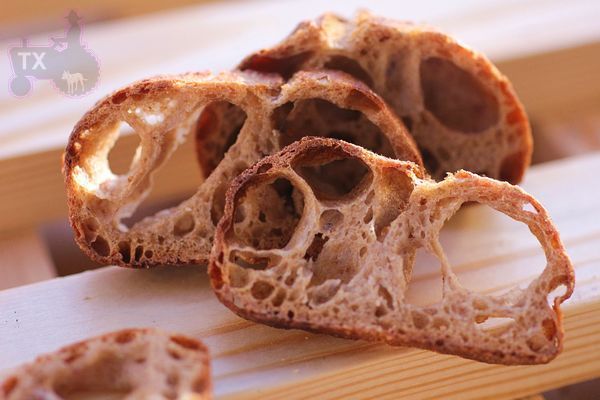 In last post, I was encouraged to "bet all my chips" and go for 100% whole grain, luckily I didn't! :P This intermediate step is important since I learned a few things which needs to be taken account into:
1. It rose way fast. I had to preshape right out of fridge without warming up since the dough was very bubbly and expanded already. I think with so much ww flour, I will need to reduce the starter amount to 100g or even less.
2. Hydration was 98%, because I know precisely that 100% would be too much. .... WHATEVER! Honestly, I just got scared by the concept of 100% hydration. At 98%, the dough was very sticky to handle, BUT the crust was thin as you can see from the picture above. With large holes in the crumb.
3. With so much whole grain and water, baguettes rose well, cuts opened fully, but the profile was a tad flat. I think it needs more S&F. And less starter/acidity might help with volume too.

Anyway, very good results with open crumb, relatively thin and definitely crispy crust, and most importantly, deep whole grain flavor.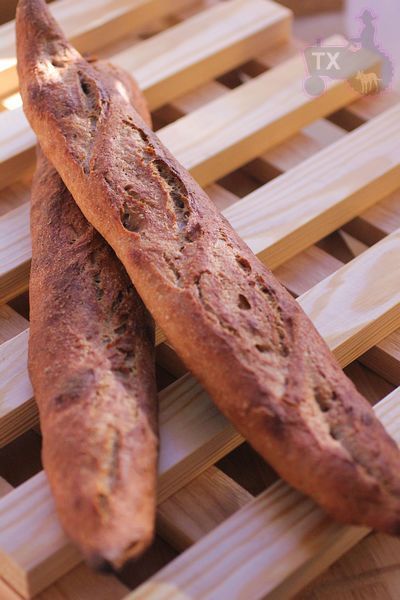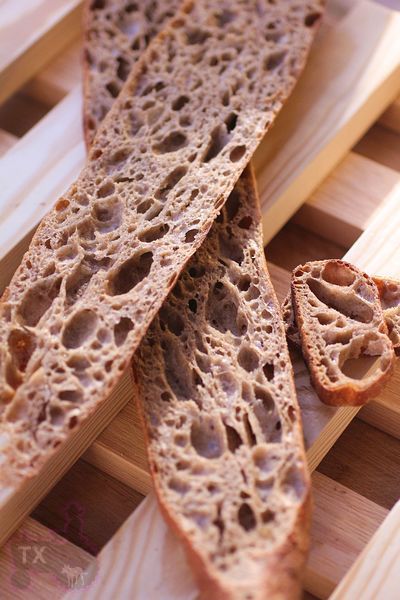 I will be out of town this coming weekend, so the experiment will have to pause, but I will continue when I come back!
Submitting to Yeastspotting.