December 30, 2010 - 12:25pm
Pain au Levain - using Red Fife Whole-Wheat Flour (for Franko!)
Hello, With many thanks to Franko for sourcing this wonderful Red Fife flour for me (so very kind)!
I've now the luxury of baking with this heritage, organic, stone-ground, 75% sifted whole-wheat from True Grain Mill, and I am very grateful.
These breads were made using Mr. Hamelman's Pain au Levain with Whole-Wheat (Red Fife) Flour, as Franko had done.
Franko really did a beautiful job on his bread; his post is here.

The Red Fife is a lovely, top-notch flour to work with, and my husband and I were very happy with crust, crumb and flavor it produced in this bread.
We cut into the small loaf, trying to wait a decent amount of time to let it cool off!
The dough was retarded in the fridge for 20 hours before baking.
I included a picture of the Red Fife flour below (on left side of plate; my other stone-ground whole-wheat flour on the right side of plate, for comparison).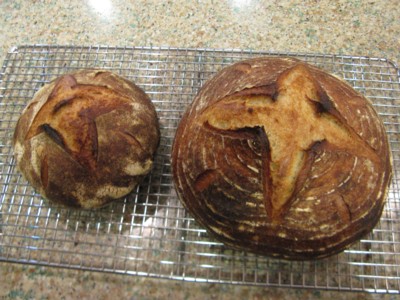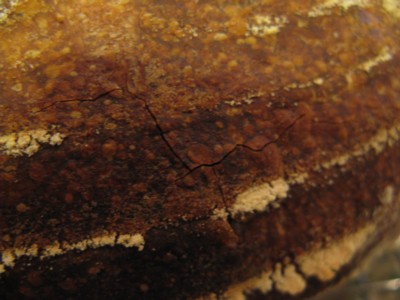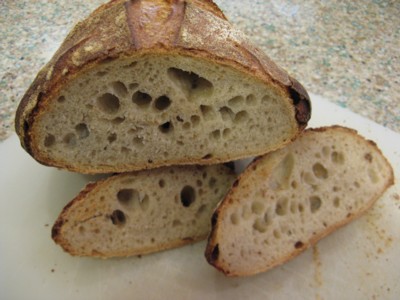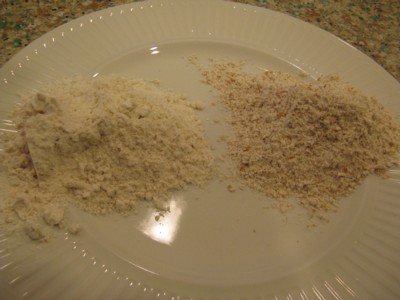 Happy New Year everyone! from breadsong